Fifteen Republican governors, led by Tennessee Gov. Bill Lee, have launched "Operation Open Road," an initiative that seeks to ease America's supply chain crunch by a range of state and federal measures, including calling on the Biden administration to remove "burdensome" regulations on the trucking industry and suspend President Joe Biden's vaccine mandate for private employers.
Lee announced the launch of the operation in a statement on Nov. 22, the same day he signed an executive order (pdf) deregulating critical trucking functions in Tennessee.
"Republican governors across the country have committed to doing everything we can to solve a growing supply chain crisis that has resulted in backed up ports and empty shelves," Lee said.
"We call on the Biden Administration to join us in Operation Open Road by suspending burdensome regulations on the trucking industry and therefore ensuring small businesses and American consumers have access to the goods they need this holiday season," he added.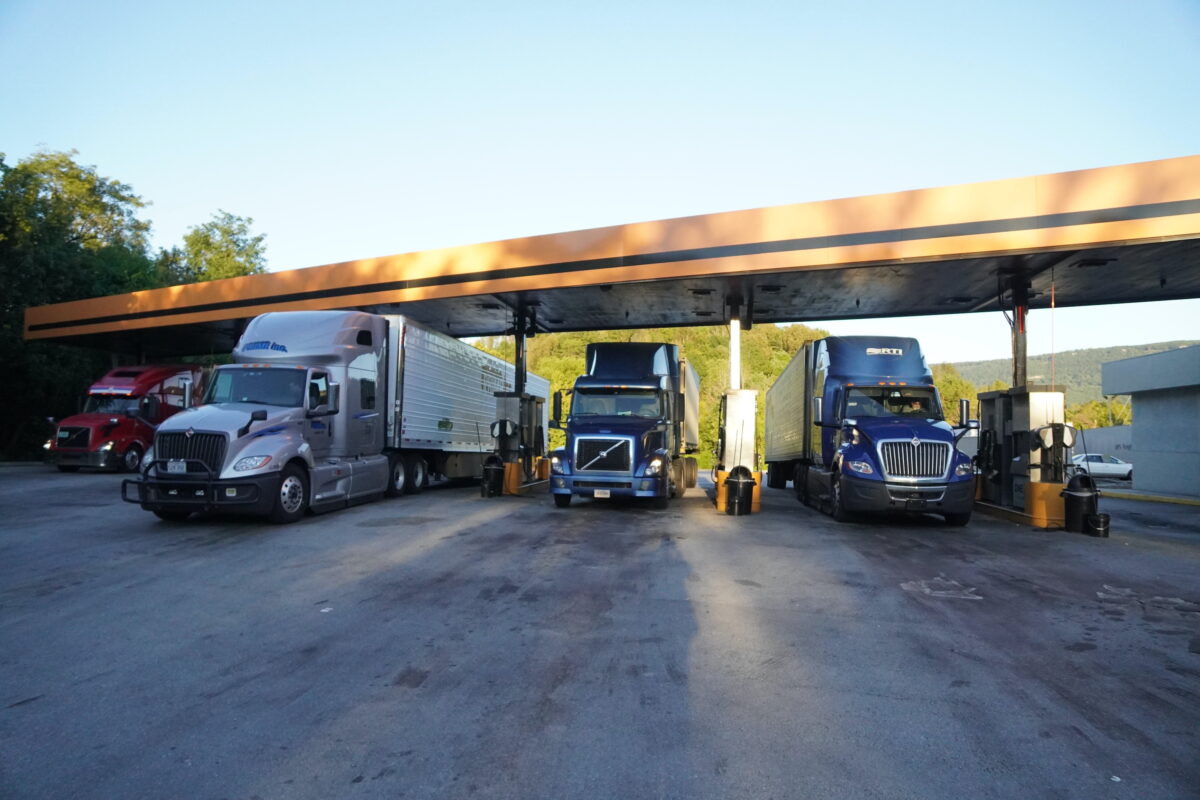 The initiative comes as the supply chain crisis continues to roil on in the United States, helping push up the rate of inflation to a three-decade high and prompting warnings of possible product shortages heading into the busy holiday shopping season.
At the federal level, Operation Open Road calls for the Biden administration to suspend federal regulations that require commercial driver's license holders to be 21 years old—and lower the age to 18.
It also takes aim at the vaccinate-or-test mandate for private employers, calling on Biden to suspend "the burdensome federal mandate for COVID-19 vaccines for all private employees, specifically for the trucking and transportation industry so that driver shortages are not further exacerbated by an additional barrier to employment."
A number of trucking industry insiders have told The Epoch Times that the private employer vaccine mandate threatens a major trucking disruption at a time when the American Trucking Associations (ATA) estimates there's a truck driver shortage of around 80,000.
And an expert from the Massachusetts Institute of Technology (MIT) told lawmakers at a recent congressional hearing that holdups at pickup and delivery points are causing a chronic underutilization problem impacting U.S. long-haul truck drivers, leading to 40 percent of America's trucking capacity being "left on the table every day."
David Correll, a research scientist at MIT's Center for Transportation and Logistics, blamed "conventions for scheduling and processing" around pickup and delivery appointments for drastically reducing the amount of time truck drivers actually spend driving. He estimated that adding just 18 minutes of driving time, on average, to each of America's 1.8 million truck drivers every day "could be enough to overcome what many of us feel is a driver shortage."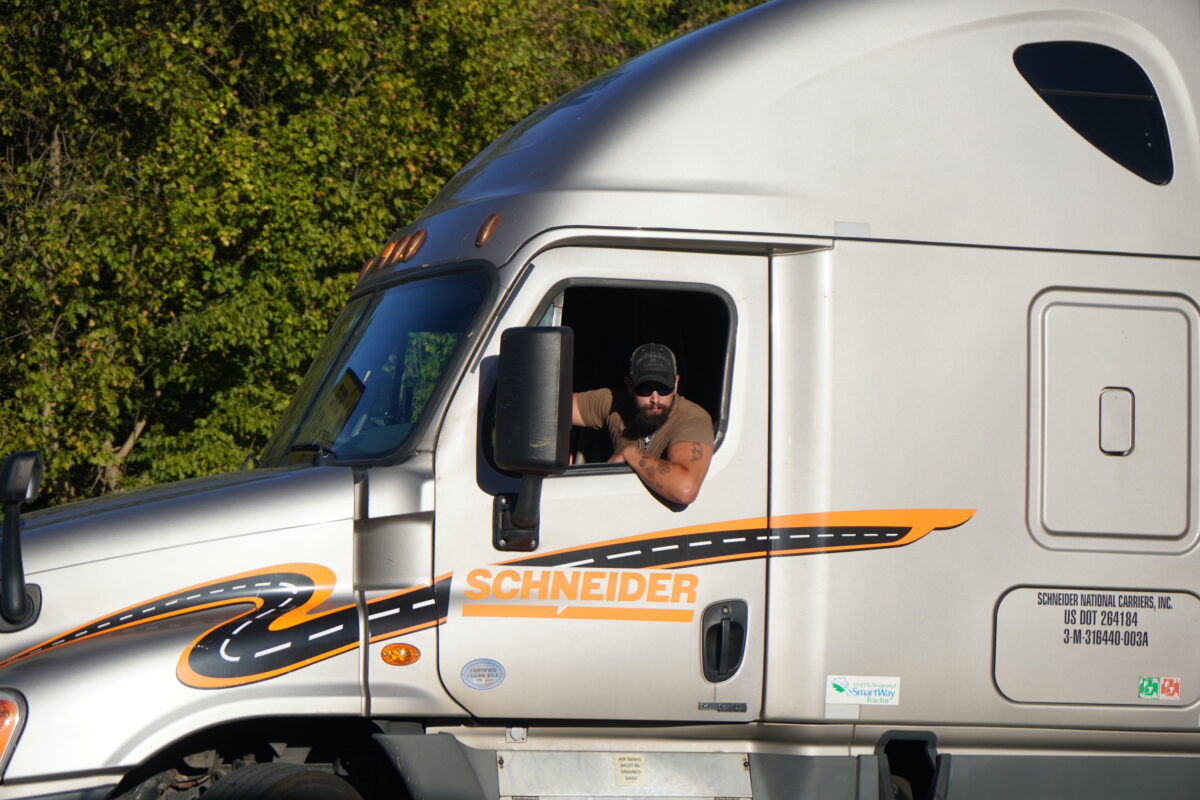 Lee, in an open letter announcing the launch of Operation Open Roads (pdf), touched on the MIT estimate, adding that, "if we can get government out of the way, our trucking industry can safely do what it does best: move."
In the spirit of removing regulatory barriers, the governors called on the Biden administration to "review and revise any federal policies that deter use or domestic manufacturing of essential transportation equipment," including containers, trucks, and tractor trailers.
Lee and the other governors also took aim more broadly at the Biden administration's big-ticket spending plans, arguing they would fuel inflation, which in October hit a 31-year high of 6.2 percent.
"Finally, we call on President Biden to halt attempts to raise taxes, spend trillions more in taxpayer dollars, and grow the debt, all of which will cripple the American economy and spur inflation causing sky high consumer prices for American families," the governors wrote in the open letter.
Inflation has emerged as a key theme of the pandemic-era economic recovery, eroding the purchasing power of Americans, whose wages have risen—but at a slower pace than prices.
While Biden has acknowledged the pain of inflation for U.S. households, he insists his spending plans will actually reduce inflationary pressures by smoothing some supply-side dislocations and footing the bill for some costs facing American families.
At a state level, Operation Open Roads urges governors to use their authority to modify weight, size, or load restrictions to allow more cargo to be moved, deregulate truck driver licensing barriers to get more drivers on the road, and facilitate collaboration between government and industry—including shippers and receivers at ports—to help alleviate the supply chain woes.
Joining Lee in the initiative are Republican governors from 14 other states: Arizona, Florida, Georgia, Iowa, Idaho, Maryland, Missouri, Montana, Nebraska, North Dakota, Ohio, Oklahoma, South Carolina, and Texas.