A Maryland man gunned down a Virginia woman and three of her children, two of whom were fathered by the alleged killer, authorities said Friday.
Officers in Chesterfield County, Virginia, answered reports of a disturbance at 5 a.m. EST in the 4200 block of Laurel Oak Road and a welfare check led to the gruesome discovery inside the house, according to a police statement.
The victims, who all lived there, were later identified as JoAnna M. Cottle, 39, and her children Kaelyn M. Parson, 13, Kinsey M. Cottle, 4, and Jayson L. Cottle, 4, police said.
All four victims were pronounced dead at the scene.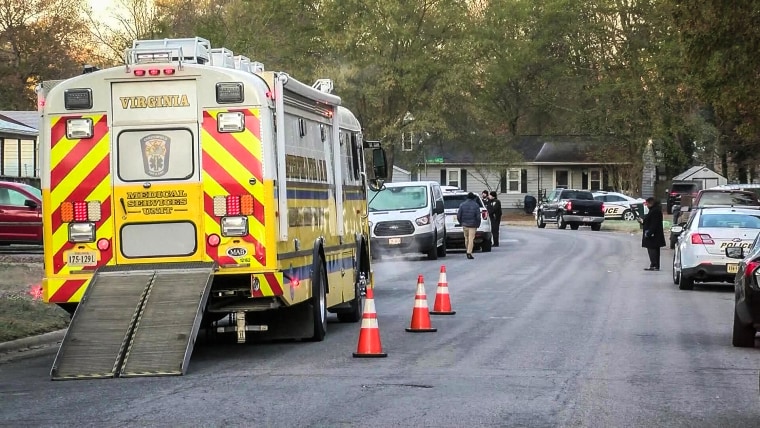 Jonah L. Adams, 35, was later arrested by Bureau of Alcohol, Tobacco, Firearms and Explosives (ATF) agents in Maryland and booked on suspicion of four counts of first-degree murder, authorities said.
"Adams was previously in a relationship with JoAnna Cottle and is the father of Kinsey Cottle and Jayson Cottle," according to the police statement.
It was not immediately clear late Friday afternoon if Adams, from Waldorf, Maryland, had hired an attorney or was appointed one.