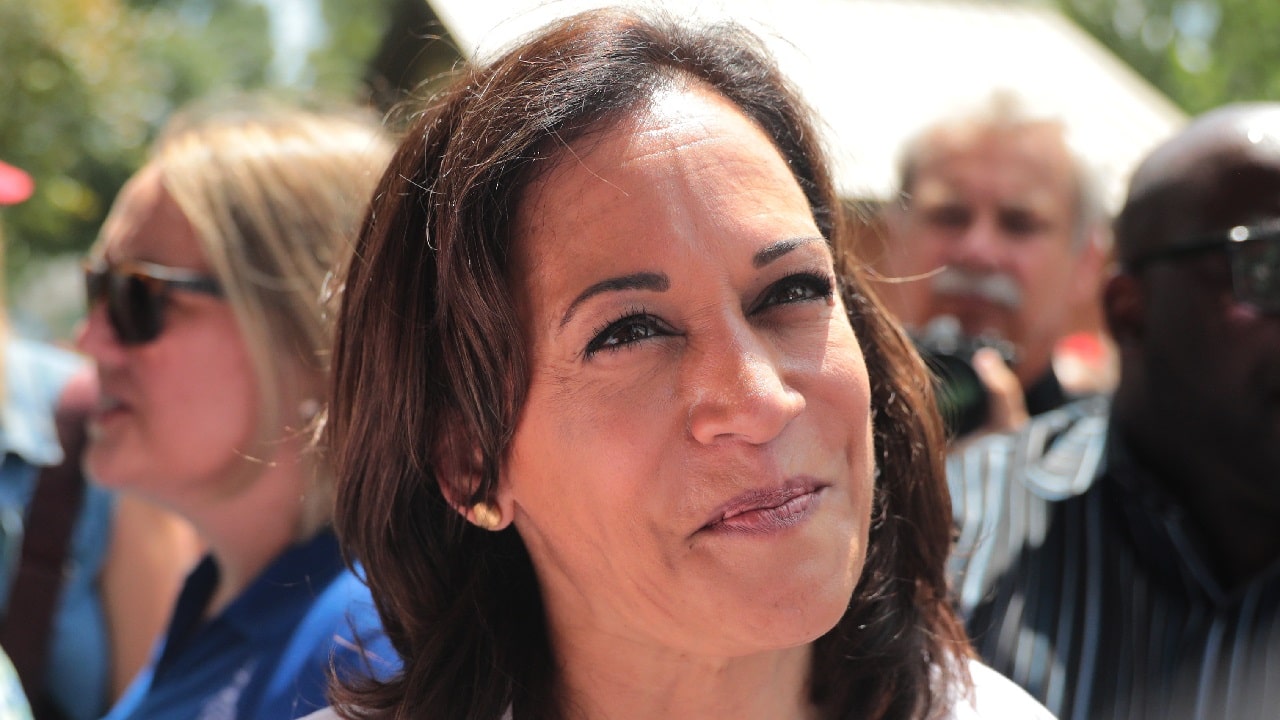 Joe Biden Says Kamala Harris is the Right Running Mate: Does America Agree? – Joe Biden has chosen Kamala Harris to continue as Vice President and will run with him in 2024. But does America like that call?
[embedded content]
In a recent turn of events, opinion columns suggesting a potential shake-up in the Biden-Harris ticket for the 2024 elections have sparked discussions within the Democratic ranks. Commentators have drawn attention to Vice President Kamala Harris's political value and whether she is the ideal running mate for President Biden.
Bids to Undermine Joe Biden
Democratic strategist Karen Finney criticized the ongoing discussion, telling The Hill it was an attempt to undermine the president, his administration, and his achievements.
She emphasized that President Biden is unequivocally running for reelection with Vice President Harris as his running mate.
Influential figures within the Democratic Party, including Representative Jim Clyburn, have echoed this sentiment, asserting that Harris has performed commendably in her role. He emphasized that Harris is evolving and efficiently fulfilling her duties as vice president.
Pelosi's Uncertainty
While questions about Biden's age have dominated recent discussions, the spotlight has now shifted to Harris and her role in the administration. Former Speaker Nancy Pelosi recently refrained from explicitly stating whether she believed Harris was the best running mate for Biden. However, she acknowledged Harris's political acumen and the value she brings to the Democratic ticket.
The ongoing debate has also been fueled by columnists suggesting potential alternative running mates for Biden. These suggestions underscore the importance of selecting the strongest candidate to assist in securing victory, governing effectively, and providing strong leadership.
George Skelton, a seasoned political columnist for the Los Angeles Times, suggested a solution to Biden's potential conundrum: replacing Harris and offering her a path back to California, where she could potentially take the seat of Senator Dianne Feinstein.
However, Biden allies dismiss these speculations, attributing them to media sensationalism without a solid foundation in reality. They emphasize Vice President Harris's impact on the campaign trail, pointing to her recent visits to universities and successful fundraising efforts.
Throughout her tenure as vice president, Harris has faced scrutiny regarding her handling of critical issues. Critics have questioned her performance on migration and voting rights and highlighted turnover in her office. Despite this, many Democratic supporters see this scrutiny as unfair, possibly rooted in sexism or racism.
Do Voters Agree?
Some are certain that Harris' presence could be detrimental to Biden's chances in 2024.
According to Rasmussen Reports, when likely voters were asked whether Kamala Harris was performing better or worse than previous vice presidents, the results were strikingly unfavorable.
A significant 50% of respondents deemed her performance worse, while only 22% saw an improvement, and 24% perceived no difference.
These opinions hold significance as they might influence Biden's reelection prospects.
The survey also inquired whether Harris was aiding or harming Biden's chances, and a notable margin of 33% to 22% indicated that her presence was more damaging than beneficial. Equally significant is the fact that 41% believed Harris's influence was negligible.
Voters and DC pundits are well aware that Kamala Harris has never been among the most popular Democratic politicians. Both her and Biden have a big challenge before next year, whatever their plans.
Georgia Gilholy is a journalist based in the United Kingdom who has been published in Newsweek, The Times of Israel, and the Spectator. Gilholy writes about international politics, culture, and education.
From the Vault
The GOP 2024 Presidential Field Just Got Smaller
'Take Him Off The Ballot': Donald Trump Gets More Bad News