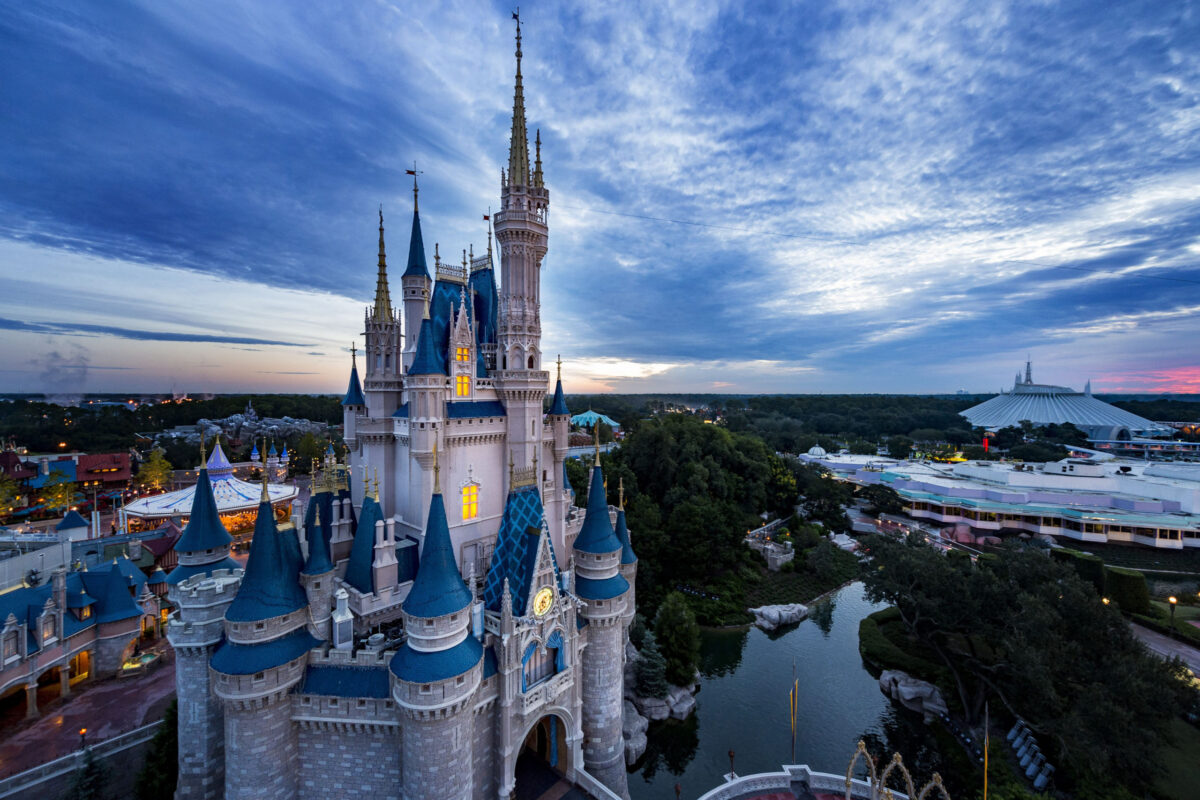 On Forbes' 2023 list of "America's Best Employers for Diversity," The Walt Disney Co. ranked No. 98, beating out such companies as Nike, Bank of America, and Netflix.
To compile the list of the top 500 companies, Forbes partnered with market research firm Statista to survey 45,000 American workers at companies with at least 1,000 employees. Participants were asked to anonymously rate their companies on criteria such as age, gender, ethnicity, disability, LGBT equality, and overall diversity.
Additionally, participants in "underrepresented groups" were asked to recommend other companies that they felt matched the criteria, and each business' diversity-related policies were also reviewed and taken into consideration.
Given Disney's recent feud with Florida Gov. Ron DeSantis, sparked by his "anti-woke" policies relating to children and education, the company's high placement on the list is unlikely to shock many—but some of the Top 10 businesses might.
Top 10
Ranking No. 10 was Booz Allen Hamilton, a U.S. government and military contractor headquartered in northern Virginia that advises both public and private sector clients on strategy, organization, and information technology. On its website, the company touts its "culture of inclusion" and shares its action plan devoted to advancing the principles of "diversity, equity, and inclusion" (DEI).
Ninth on the list was Williams-Sonoma Inc. Known for its kitchenware and home furnishings, the San Francisco-based retail giant has been open about its commitment to DEI policies, proudly noting that its mostly female board boasts "above-average gender parity."
Eighth-ranked multinational bank Citigroup—with a staggering 240,000 employees—shares that same commitment, with an aim to build "a diverse, equitable, and inclusive bank with an equitable and inclusive culture." And likewise, in seventh, global marketing company Interpublic Group, or IPG, has a stated goal to become "one of the world's most diverse and inclusive companies."
In sixth place was health insurance provider Humana, which aims to make health care more equitable through its environmental, social, and governance (ESG) platform. As evidence of its commitment to that goal, Humana provides a breakdown of its employee demographics on its website (pdf), which details the exact numbers of LGBT, veteran, and disabled workers it employs.
The Clorox Co., the well-known maker of cleaning products, was No. 5, and when it comes to selecting its board members, the company notes (pdf) that it takes into account not only skills and experience but also "age, race, ethnicity, gender, sexual identity, and orientation, and cultural backgrounds."
Ranking fourth was Air Products and Chemicals, a manufacturer and distributor of atmospheric gases and chemicals. In 2020, the company announced its new employment goals of having at least 28 percent female representation and at least 20 percent minority representation in its workforce.
Banking and financial services companies TIAA and TD Bank—the third- and second-place companies, respectively—have also proclaimed their commitment to diversity and social consciousness. For instance, TIAA has partnered with several corporate coalitions focused on advancing DEI objectives. And last year, TD Bank celebrated Pride Month by stressing the importance of respecting others' preferred pronouns.
Topping the list as the most diverse employer in the nation was the insurance provider Progressive Corp., which holds that prioritizing diversity not only contributes to its success but is also just "the right thing to do." For staff, the company encourages participation in employee resource groups largely focused on race, gender, and sexual orientation, and a DEI Speakers Bureau facilitates workplace discussions of "biases, stereotypes, and the development of inclusive behaviors."
A Profitable Perspective
According to a Global Market Trajectory and Analytics report, the global market for DEI is expected to reach $17.2 billion by 2027.
Additionally, the United States represents the largest regional market for DEI, accounting for nearly half—roughly $3.4 billion—of global DEI spending in 2020.
But not everyone is on board with the progressive approach to business and hiring, which has drawn the ire of Republicans in particular.
In February, the office of Texas Gov. Greg Abbott warned agencies in his state that hiring based on immutable characteristics like race, sex, or religion is illegal under both Texas and federal law.
"Rather than increasing diversity in the workplace, these DEI initiatives are having the opposite effect and are being advanced in ways that proactively encourage discrimination in the workplace," Abbott's Chief of Staff Gardner Pate wrote in a Feb. 4 letter to state agency leaders. "Illegally adding DEI as a condition of employment leads to the exclusion and alienation of individuals from the workplace."
Likewise, in addition to his feud with Disney, Florida's governor has been vocal in his opposition to DEI initiatives in schools and the workplace.
"I think [DEI] has been used in the administrative apparatus of universities to try to impose, not diversity of thought, but to impose uniformity of thought," DeSantis said at a recent roundtable discussion. "And instead of inclusion, the people that dissent from this orthodoxy are actually excluded and marginalized."
The meeting, titled "Exposing the DEI Scam," sought to examine the problems associated with the ideology and ways to eliminate it from universities.
"In Florida, we are not going to back down to the woke mob, and we will expose the scams they are trying to push onto students across the country," DeSantis said. "Florida students will receive an education, not a political indoctrination."
Original News Source Link

Running For Office? Conservative Campaign Consulting – Monthly Rates!