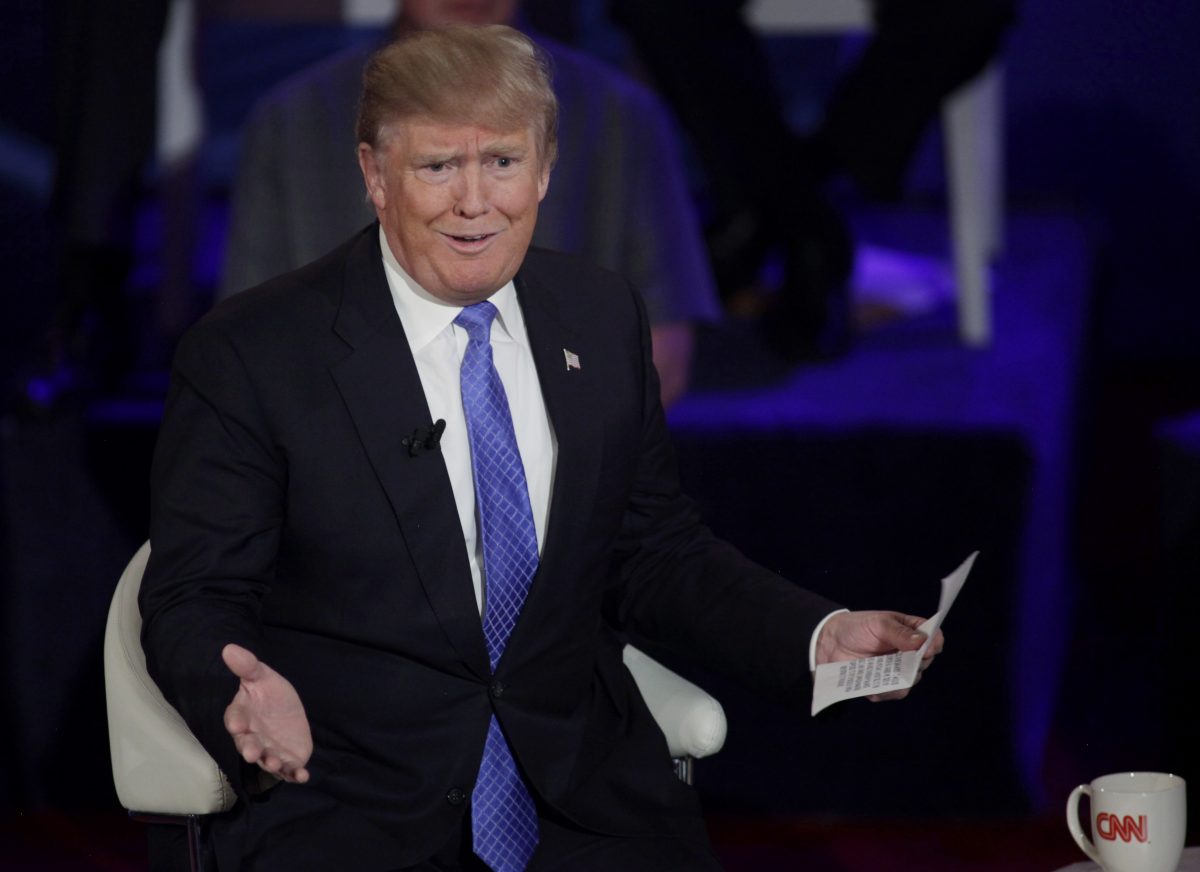 News Analysis
Meet the new CNN, same as the old.
Despite its effort to be perceived as moving towards the political center, CNN's town hall with Trump triggered criticism from both sides of the aisle and did little to shake the perception of the network's left-wing bias, according to media experts.
Trump appeared on CNN on May 10 for the first time in several years to participate in what turned into a contentious primetime town hall.
The event, which featured New Hampshire Republican and undecided voters, began with moderator Kaitlan Collins confronting Trump about the 2020 election, which he continued to say was stolen from him, prompting Collins to rebut him pretty much every time he said it.
Trump also expressed a willingness, were he to win back the White House, to pardon at least some of the participants in the Jan. 6 attack on the U.S. Capitol.
CNN, which has been under the leadership of Chris Licht for a year, has been known for its hostile coverage of Trump even though Licht has sought to turn down the temperature.
But the execution of the town hall suggests CNN has no intention of shifting toward the center nor its approach toward Trump.
Curtis Houck, the managing editor of the conservative media watchdog NewsBusters, told The Epoch Times that CNN got the ratings it sought.
A total of almost 3.31 million people tuned into the town hall, which demonstrated, said Houck, "there's no evidence CNN is moving towards the center given their reaction to not just Trump, but Trump voters writ large."
Jon Nicosia, a media analyst who was an editor for Mediaite, told The Epoch Times that Licht did not have much support inside CNN for the town hall.
He added that some viewers "saw it as a spectacle in which Trump got revenge on CNN" while others are "furious they allowed him a platform," also "the same group of voters who still think the media got Trump elected in 2016."
Kevin Tober, a news analyst at NewsBusters, echoed Nicosia's sentiment and told The Epoch Times that both conservatives and liberals are upset. The former is because of CNN's antagonistic questions and the latter is due to giving Trump a platform.
"Allowing Trump who is a former president and current presidential candidate to participate in a town hall forum isn't proof of CNN moving to the center," said Tober.
Nicosia graded Collins' performance as a "disaster," while Tober crticized her for exhibiting a double standard.
"Collins was snarky and childish during the entire event. Asking for clarification or correcting false claims is one thing but constantly interrupting the former president and talking back isn't how journalists who want to be taken seriously should act," said Tober.
"If she was aggressive with [President] Joe Biden in this way, it would be acceptable. But with Democrats, Collins throws softballs."
During the town hall, Collins got so frustrated with Trump saying that the 2020 election was rigged that she retorted to him that he needed to stop saying so. Collins repeatedly rebutted and interjected throughout the evening, making it feel more like a debate than a town hall.
"Kaitlan Collins did what she was supposed to do: be combative with Trump," said Houck.
Whether intentional or not, Collins wore suffragette white in what appeared to be a statement against Trump. The town hall took place one day after a jury in New York found Trump liable for battery in a civil case brought against him by writer E. Jean Carroll from an alleged spring 1996 sexual assault against her at a Bergdorf Goodman department store in Manhattan. The jury did not find that Trump raped Carroll. During the town hall, Trump mocked Carroll and called her a "whack job."
The Epoch Times has reached out to CNN to ask if Collins' outfit had that significance and to get the network's reaction to the pushback it has gotten over the town hall.
Trump made other news during the appearance including refusing to call Russian Vladimir Putin a war criminal, not standing unequivocally with Ukraine, and saying that Republicans should force a default if they do not get spending cuts in order to lift the debt ceiling, which is expected to be reached on June 1. Trump also declined to commit to accepting the 2024 election results, contingent on whether they are fair.
Nicosia declared that the town hall was "a huge win for Trump" and questioned what CNN's motivation was behind it.
"If it was to please Trump voters, good luck," he said.
Nicosia cited the CNN panel following the town hall that was triggered by what Trump said.
"And sites like Mediaite had to write opinion posts talking about getting rid of audiences in these because watching Trump voters 'clap at his responses,'" he said. "I guess [it] was too much for them."
Following the town hall, CNN anchor Jake Tapper criticized Trump for alleged falsehoods he said during the event – just another example of the network's continued animosity toward the current frontrunner for the GOP presidential nomination in 2024.
Original News Source Link

Running For Office? Conservative Campaign Consulting – Monthly Rates!