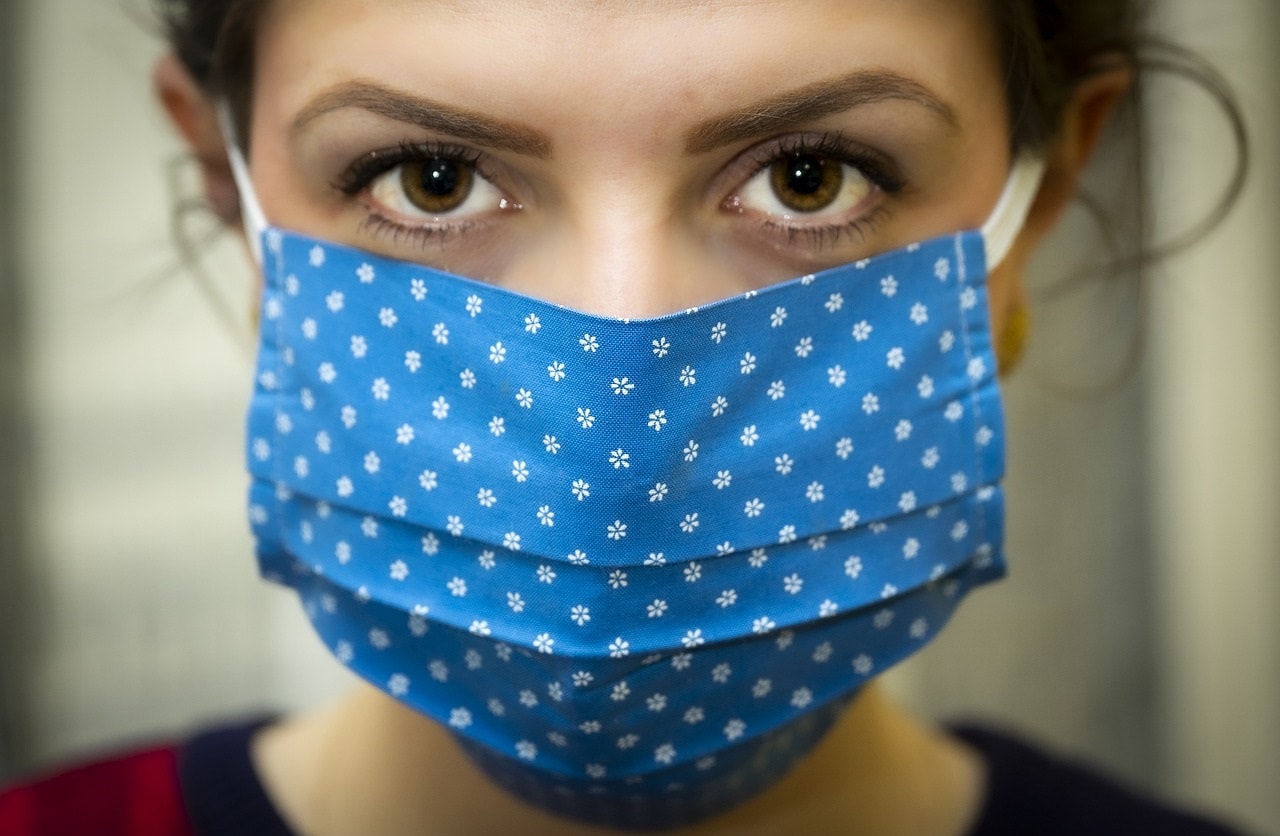 Anthony Fauci, the former head of the National Institute of Allergy and Infectious Diseases, does not believe that federal mask mandates will return even as the number of COVID cases increases. Hospitalizations from COVID-19 are up 15.7% in the past week, and deaths are by 10.5%, according to data from the Centers for Disease Control and Prevention (CDC).
"Given the level of immunity that we all have … in other words, people who have been vaccinated, boosted, people who have been infected like you and I, where we have hybrid immunity, the chances of this being an overwhelming rush of cases and hospitalizations is probably low," Fauci, formerly the White House's top pandemic adviser and now a Georgetown University professor, told ABC "This Week" co-anchor Jonathan Karl. "There's no doubt that this is going on, and since we're now at the end of the summer it is likely that that will increase as we get into the fall and the winter, so we need to be prepared for it."
He however suggests that some state or local authorities may choose to reimpose mask mandates.
Study Claimed Masks Made Little Difference
A January meta-analysis by the Cochrane Library found little difference when it comes to stopping the spread of COVID or Influenza.
"There is uncertainty about the effects of face masks. The low to moderate certainty of evidence means our confidence in the effect estimate is limited, and that the true effect may be different from the observed estimate of the effect. The pooled results of RCTs did not show a clear reduction in respiratory viral infection with the use of medical/surgical masks. There were no clear differences between the use of medical/surgical masks compared with N95/P2 respirators in healthcare workers when used in routine care to reduce respiratory viral infection. Hand hygiene is likely to modestly reduce the burden of respiratory illness," the Cochrane Library analysis said.
The Cochrane Library has cautioned that people should not read its research to say masks do not work.
"Many commentators have claimed that a recently-updated Cochrane Review shows that 'masks don't work', which is an inaccurate and misleading interpretation," Karla Soares-Weiser, editor-in-chief of the Cochrane Library, wrote on the organization's website. "It would be accurate to say that the review examined whether interventions to promote mask wearing help to slow the spread of respiratory viruses, and that the results were inconclusive. Given the limitations in the primary evidence, the review is not able to address the question of whether mask-wearing itself reduces people's risk of contracting or spreading respiratory viruses."
"People have commented on that study saying, 'Absolutely masks don't work,' which is absolutely not the case because there are a number of studies that show that masks actually do work," Fauci said. "And there's a lot of confusion where you take a broad series of studies and you look at them in a meta analysis. Only a couple of those studies were specifically looking at COVID. So I think we'd better be careful that that study that people keep talking about can be very, very misleading."
The former top health bureaucrat has changed his tune.
Fauci's Mask Flip-Flop
Fauci initially rejected the idea of mask mandates only to become one of their biggest advocates. When it comes to masks, Fauci was against it before he was for it, noting that people often mishandle their masks and infect themselves anyways.
He noted in March 2020 that masks were more of a placebo than anything.
"Right now, people should not be walking around with masks … When you are in the middle of an outbreak wearing masks might make people 'feel' a little bit better, and it might even block a droplet. But it is not providing the perfect protection that people think that it is."
Fauci continued, "And often there are unintended consequences. People keep fiddling with the mask, and they keep touching their face."
Fauci Warns of COVID in Fall/Winter
Fauci warned that Americans need to be on the lookout for COVID as we move closer to winter.
"I wouldn't say that I'm alarmed, but I'm certainly keeping an eye on it," he said, adding that because the level of immunity from vaccinations and past infections is also higher, "the chances of this being an overwhelming rush of cases and hospitalizations is probably low."
The Food and Drug Administration (FDA) recently approved a new COVID vaccine targeted at a version of the omicron variant, XBB.1.5, also known as Kraken.
John Rossomando is a defense and counterterrorism analyst and served as Senior Analyst for Counterterrorism at The Investigative Project on Terrorism for eight years. His work has been featured in numerous publications such as The American Thinker, The National Interest, National Review Online, Daily Wire, Red Alert Politics, CNSNews.com, The Daily Caller, Human Events, Newsmax, The American Spectator, TownHall.com, and Crisis Magazine. He also served as senior managing editor of The Bulletin, a 100,000-circulation daily newspaper in Philadelphia, and received the Pennsylvania Associated Press Managing Editors first-place award for his reporting.