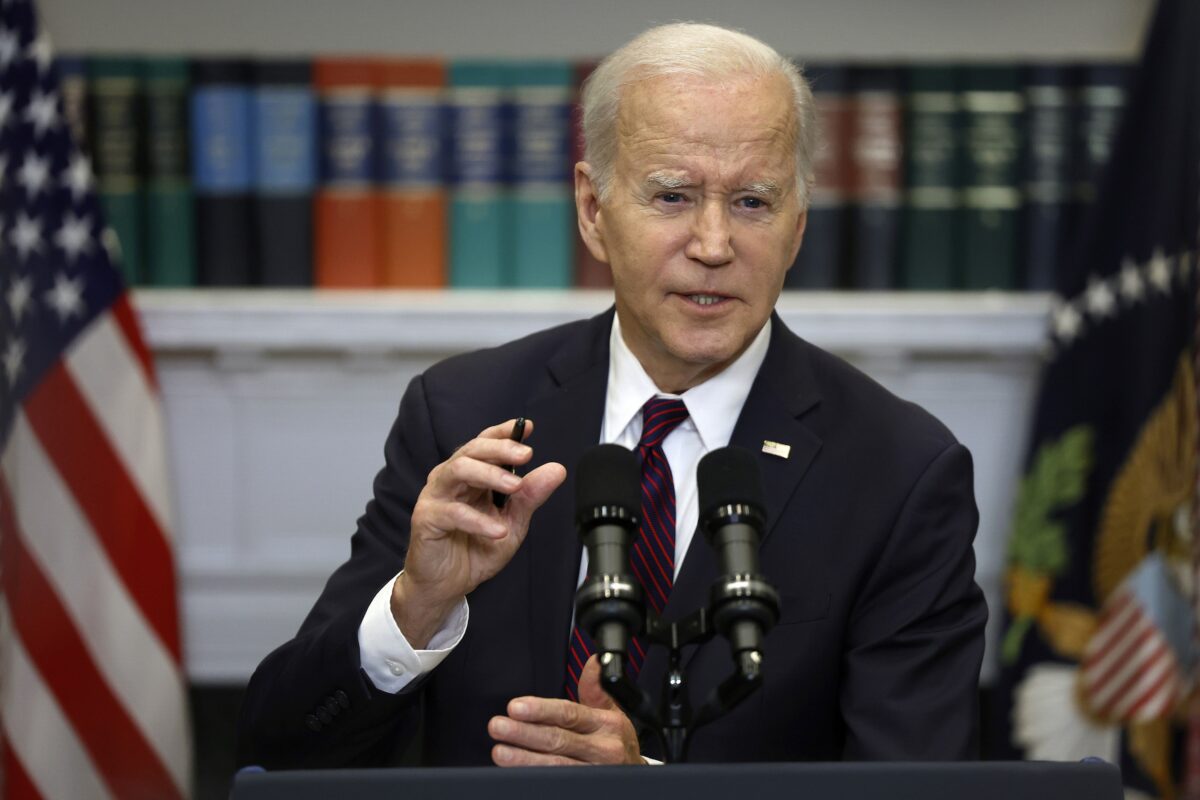 As technical issues delayed Florida Gov. Ron DeSantis' long-awaited presidential campaign announcement on May 24, President Joe Biden did not miss out on the opportunity to ridicule one of the candidates jockeying for his job.
"This link works," Biden posted on his Twitter account, sharing a link to a donation page for his campaign as the DeSantis team and Twitter owner Elon Musk struggled to resolve the glitches plaguing their scheduled Twitter Spaces interview.
In a subsequent post, the president mocked DeSantis again with a video that also highlighted the six-week abortion ban he recently signed into law and his previous support in Congress for cuts to entitlements.
"No matter what happens, you can hear Ron DeSantis' agenda loud and clear," Biden wrote.
And Biden was not the only person to poke fun at the disappointing start to DeSantis' big announcement.
Following the interview, the hashtag "#DeSaster" began trending on Twitter, sparked by Donald Trump Jr.'s response to the situation. Others posted altered movie posters for the movie "Failure to Launch" starring DeSantis and Musk.
And former President Donald Trump oined the pile-on with a series of his own social media posts roasting DeSantis on Truth Social.
In one video, Trump shared a spoof of the botched Twitter Spaces interview that suggested DeSantis was backed by George Soros, World Economic Forum founder Klaus Schwab, former Vice President Dick Cheney, Adolph Hitler, the devil, and the FBI.
"Is the DeSantis launch FATAL? Yes!" Trump wrote in another post.
Silver Lining
Despite the ridicule, DeSantis' camp latched on to the positive fact that the technical problems appeared to be caused by the number of listeners attempting to tune in to DeSantis' announcement.
"Just got off the phone with @elonmusk + @DavidSacks – heard behind the scenes details from Twitter as they handled the nearly 1 million people trying to get into the Spaces room," DeSantis campaign manager Generra Peck wrote on Twitter following the interview.
"They had more than 700k in the room to start with hundreds of thousands trying to get in…had to relocate the room."
Bryan Griffin, DeSantis' press secretary, echoed that optimism, noting: "There was so much enthusiasm for Governor DeSantis' vision for our Great American Comeback that he literally busted up the internet. Washington is next. $1 million raised online in one hour… and counting!"
The governor's official campaign launch follows months of speculation about whether he would enter the race, and if so, when.
He enters a growing field of Republican hopefuls, though according to recent polling, the clear frontrunner in the race continues to be Trump, with DeSantis placing in a distant second.
Currently, the declared Republican candidates include former South Carolina Gov. Nikki Haley, entrepreneur Vivek Ramaswamy, former Arkansas Gov. Asa Hutchinson, conservative talk show host Larry Elder, and South Carolina Sen. Tim Scott.
Others who have hinted at potential runs include former Vice President Mike Pence, former New Jersey Gov. Chris Christie, and New Hampshire Gov. John Sununu.
Biden, meanwhile, will face challenges from Robert F. Kennedy Jr., nephew of President John F. Kennedy, and author and spiritual advisor Marianne Williamson.
Original News Source Link

Running For Office? Conservative Campaign Consulting – Monthly Rates!