A photo has resurfaced of then-Vice President Joe Biden holding a classified document in 2013.
The photo shows Biden holding a folder marked "CODEWORD — CLASSIFIED DOCUMENT — VICE PRESIDENT" inside the Oval Office.
COMER SETS SIGHTS ON PENN BIDEN CENTER, DEMANDS LIST OF EMPLOYEES WHO COULD ACCESS CLASSIFIED DOCUMENTS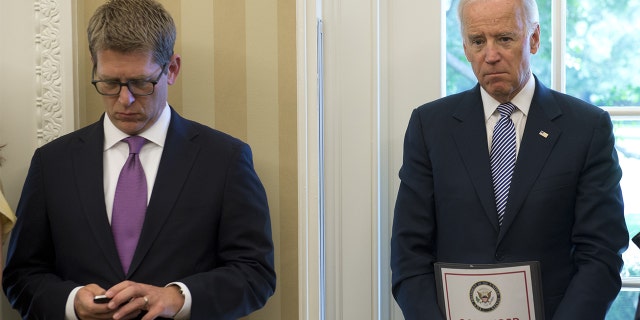 The picture was taken on Sept. 30, 2013, as Biden prepared for a meeting between President Barack Obama and Israeli Prime Minister Benjamin Netanyahu.
REPORTERS PRESS FOR WHITE HOUSE ANSWERS OVER CLASSIFIED DOCS SCANDAL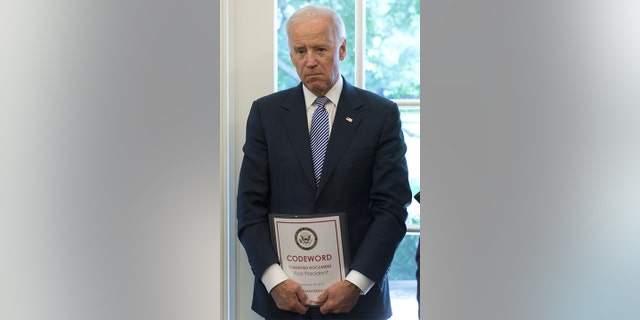 Hard copies of sensitive documents are typically only allowed in sensitive compartmented information facilities (SCIFs) — secured rooms free from cameras and other devices.
The photo resurfaced as officials launch an investigation into Biden's handling of sensitive documents dating back to his tenure as vice president.
Biden again ignored reporters' questions on Tuesday as they tried to get him to address the classified documents from his time as vice president that were recently found at his Delaware home and at the Penn Biden Center in Washington, D.C.
CLICK HERE TO GET THE FOX NEWS APP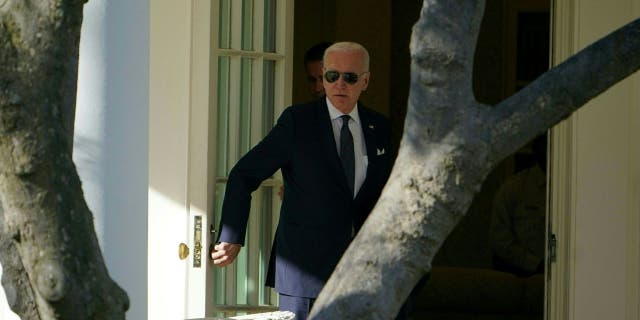 "Will you commit to speak to the special counsel?" one reporter could be heard asking in reference to Robert Hur, who has been appointed special counsel to investigate the documents and how they were kept.
Biden did not acknowledge the questions as he smiled while White House staff urgently rushed the media out of the room.
Original News Source Link

Running For Office? Conservative Campaign Consulting – Monthly Rates!