President Joe Biden visited coastal California on Jan 19, speaking to business owners about damage to their shops following the deadly storms that have battered the area.
The president toured some of the destroyed buildings and spoke to state authorities and first responders about the outcome of the storm that had already dumped almost 12 inches of rain on the area and killed at least 20 people.
Since late December, the storms have dumped rain and snow on California, knocking out electricity for thousands, flooding roads, uprooting trees, unleashing debris flows, and setting off landslides. Despite the storm system earlier in the week being relatively moderate compared to past storms, forecasters warned that because the state was so saturated, there was still a possibility of flooding and mudslides.
The president highlighted the damage caused by the pounding rains, strong winds, floods, and landslides while flanked by first responders, California Governor Gavin Newsom, and Federal Emergency Management Agency Administrator Deanne Criswell.
The Weather Prediction Center of the National Weather Service reported that from December 26 to January 17, rain and snow deluged California, with some reports of up to 15 feet of snow in the highest elevations of the Sierra Nevada.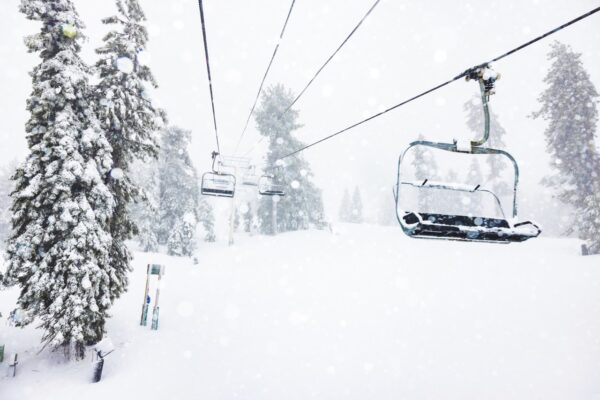 Atmospheric rivers, which are long, narrow bands of water vapor that originate over the ocean and travel through the sky, are a type of weather event that contribute significantly to California's wintertime precipitation and snowfall. Since late December, nine atmospheric rivers have impacted California. Recently, the storms have slowed down. Forecasters predicted a brief spell of dry weather to follow this week's end of light showers.
More than 500 FEMA employees as well as other government employees have been sent to California to assist with the emergency operations. Newsom commended the quick federal response but cautioned that the hazard remained high in a state that had just experienced a terrible drought and is now experiencing historic rainfall.
A presidential declaration of a state of emergency is a broad authorization that allows the president to activate emergency powers under the Stafford Act and other federal laws, and to mobilize federal resources to respond to the emergency. This type of declaration is typically used in response to natural disasters, like hurricanes or earthquakes, or man-made disasters, like terrorist attacks.
A presidential declaration of a state of disaster, on the other hand, is more specific and is typically used in response to events that have caused widespread damage or destruction, and that require immediate assistance to save lives, protect property, and restore essential services.
The Associated Press contributed to this report.