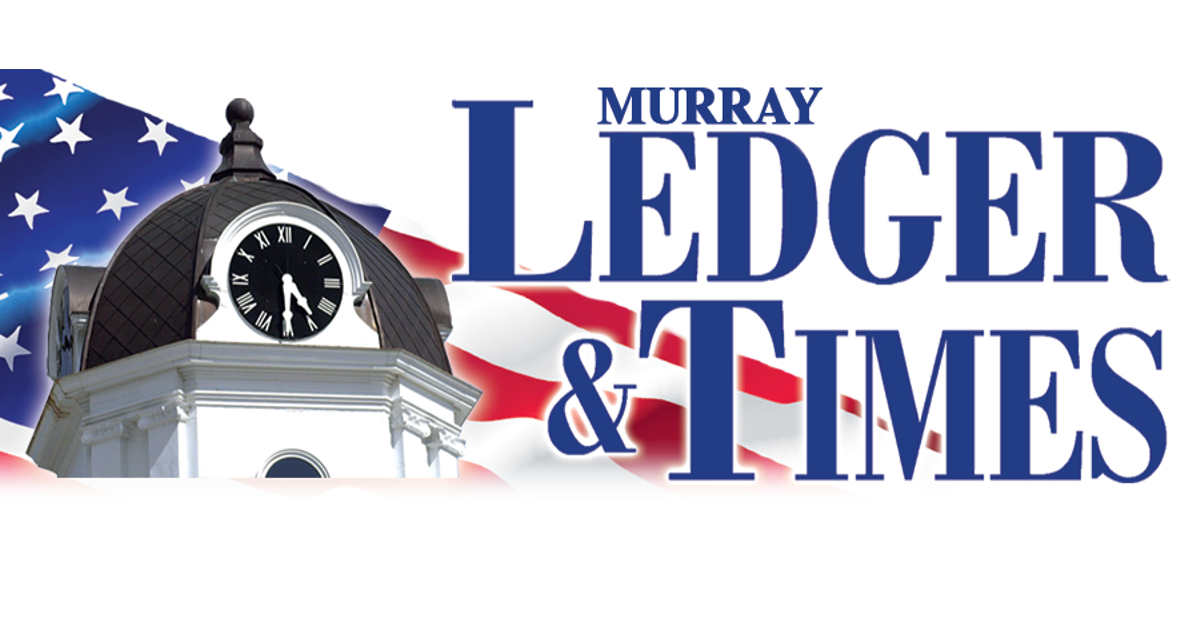 MURRAY – With redistricting decisions related to the 2020 U.S. Census depending on the upcoming legislative session in January, county election boards across Kentucky are more or less in limbo for the moment. Even so, Calloway County Clerk Antonia Faulkner said she is trying to prepare for anything that comes her way in the coming months.
The Calloway County Board of Elections met Tuesday morning, and while there wasn't much business on hand, board members discussed what to expect in a very busy 2022 election cycle. Faulkner said the first day to file under a party affiliation or for nonpartisan elections is Nov. 3, 2021, and the deadline to file is 4 p.m. Jan. 7, 2022. She said Independents have until June 7 to file, and write-in candidates have until Oct. 28, 2022. Write-in candidates' names don't appear on the ballot, so voters must put their name down on their ballots.
With the new elections law that was passed in the 2021 General Assembly, all Kentucky counties should have "voting centers" instead of polling places for each individual precinct. Faulkner said this was popular with voters as well as county clerks and their deputies around the state. However, exactly what shape Calloway County's election logistics will take is still yet to be determined because changes could still be made at the state level, Faulkner said. She said the election could also be affected by legislators' decisions with redrawing district boundaries.
"With the census, (some counties may have to redistrict), that's one thing that's going to have to be determined," Faulkner said. "Now, whether the state census is passed down to the county and the county can pass it down to the county board (of elections), that's a tight timeline there, so that could (affect local planning). Another thing is that legislation approved voting centers … but there's a few things they're going to have to clean up before we can actually have a plan. The voting centers we had where anybody could go vote, like the CFSB Center, was awesome. It was wonderful. So as long as the changes that have been made – or the changes to come – leaves that in place, then we'll still have voting centers. But again, we have until May 2022 for any changes to be made above us to tell us if we have to make changes here."
Because of the possibility of such late changes, county clerks could be making adjustments in the last few weeks before the primary election happens on May 17, Faulkner said. She said she hoped, though, that her office would be able to build on what she said were extremely well-run elections last June – which Secretary of State Michael Adams and Gov. Andy Beshear agreed to move from May last year to plan around the pandemic – and November.
"There's not much (for the election board) to discuss yet because we're kind of in limbo right now," Faulkner said. "June and November of last year went so great. I have zero complaints. Our workers did great, the county board, the state board. Everything went so well. It's a perfect plan for the future if they don't make any changes for us."
A U.S. Senate seat will be on the ballot, and Republican incumbent Rand Paul will be running for re-election. As is always the case every two years, the District 1 U.S. House of Representatives seat will be on the ballot, so Republican incumbent James Comer will be running for re-election.
At the state level, all state House seats will be on the ballot as they are every two years, and 5th District Republican incumbent Mary Beth Imes of Murray will be running for re-election. Only even-numbered state senate seats will be on ballots, so 1st District Republican Sen. Jason Howell of Murray will not be up for re-election until 2024.
At the local level, the Murray mayor's seat will be on the ballot. When reached by phone, Murray Mayor Bob Rogers told the Ledger & Times he had not yet made a decision on filing. In addition, all 12 Murray City Council seats will be on the ballot. Since both are nonpartisan elections, no primary election will be necessary for the council unless 25 or more people file to run. With the mayor's seat, three or more people would have to file to run before a primary election would be necessary.
Also on the local level, all county elected offices will be on the ballot as well. This includes the county judge-executive's seat, and Calloway County Judge-Executive Kenny Imes told the Ledger & Times he currently intends to file to run for re-election. All four magistrate seats will also be on the ballot, as well as the county clerk, property valuation administrator, county attorney, sheriff, jailer, coroner, circuit court clerk and constables.
Calloway Circuit Judge James T. Jameson's seat will be on the ballot for an eight-year term, and Calloway District Judge Randall Hutchens' seat will be on the ballot for a four-year term. The District 1 Supreme Court seat, currently occupied by Justice Christopher Shea Nickell, will be on the ballot for an eight-year term. The Court of Appeals judge will also be on the ballot for an eight-term, and Judge J. Christopher McNeill currently occupies the 1st Appellate District, Division 1 seat.
In addition, several local school board seats will be on the ballot. Two seats on the Calloway County Board of Education will be on the ballot, including District 1, currently held by Board Chair Jay Housden, and District 3, currently held by Scott Lowe. The Murray Independent School District will have three seats on the ballot, which are currently held by Gina Winchester, Shawn Smee and Mark Vinson.
The Hazel mayor's seat will be on the ballot for residents of that city, and the Hazel City Council seats will also be on their ballots, Faulkner said.
With no deadlines coming up for the rest of this year, the board decided to hold its next meeting on Monday, Nov. 15. Faulkner said that although she didn't expect anything urgent to come up, if it does, she could call a special-called meeting before then. The sheriff always holds a seat on the board, but to avoid a conflict of interest while up for re-election, Calloway County Sheriff Nicky Knight said he would be asking Chief Deputy Jody Cash to take his place on the board for the next year. Knight said this is because he plans to file to run before the next meeting. Faulkner said that while it would be theoretically possible for her to temporarily step down, it is not required by statute and she didn't know who would be willing to take her place to run the board meetings.
"The sheriff running for office can't be on the board, so he has to appoint somebody," Faulkner said. "The clerk has the option. I can't get anybody to take my spot … It's just odd, the differences – why you (Knight) have to step down and I don't."
While discussing the fact that county elections are partisan while the city's are nonpartisan, Faulkner said the ordinance making the city races not tied to any political party dates back to 1989. While the Board of Elections has representatives from the Democratic Party (Melissa Stark) and Republican Party (Bill Cowan), all board members agreed that they wished all local races were nonpartisan.
"I agree," said Knight, a registered Republican, in response to a comment from Stark. "If somebody calls my office, I don't say, 'Are you a Republican or a Democrat?' It doesn't matter. We're going to give the same service to a Republican as we are a Democrat."
"I agree 100%" said Faulkner, a registered Democrat. "I think the clerk's office should definitely not be party-affiliated, just because of the election alone."
Faulkner suggested that anyone who feels the same way as the board about nonpartisan local races should contact their state legislators and let them know how they feel.