Ex-Disney boss Bob Iger has made an unexpected comeback as chief executive of the company after Bob Chapek stepped down following a year marked by controversy and losses for the entertainment corporation. But Iger's return might exacerbate the ongoing dispute between Disney and Florida Governor Ron DeSantis.
Chapek took over as Disney's chief executive when Iger left in 2020 after serving as CEO for 15 years.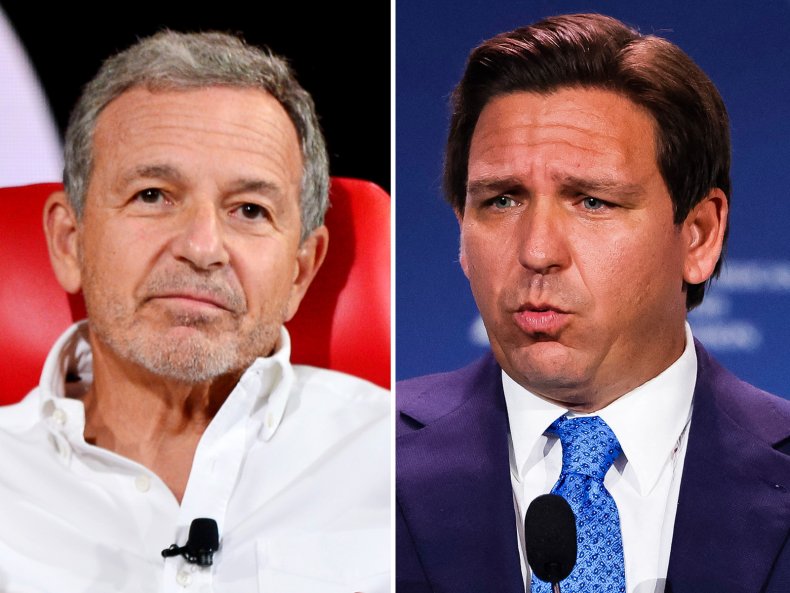 For two years, the company had little reason to complain about Chapek's leadership, as he successfully navigated Disney through the pandemic.
Under his command, the company's streaming platform Disney+ grew its audience to rival that of Netflix and Hulu, and the theme parks reinforced their business after two years of COVID-19-related closures.
But this past year saw Disney lose a significant amount of money and find itself in the midst of the so-called culture wars, which has led to criticism among fans from both sides of the political spectrum.
Disney shares were down 41 percent this year, as of November 9, with even the company's streaming platform Disney+, which remains hugely popular, reporting an operating loss of $1.47 billion. But following the announcement of Iger's return on Monday, the company's share price soared by 9 percent.
While many issues that led to Chapek's downfall were financial, the company's public spat with with DeSantis brought significant negative publicity.
When the Florida governor launched its controversial Parental Rights in Education Act, better known as the "Don't Say Gay" law, which banned topics such as sexual orientation and gender identity from being discussed in school classrooms, Disney was initially reluctant to take a stance — despite concerns from staff at its Orlando theme park.
However, Iger criticized the bill, saying it endangered the rights of young people in the U.S. "A lot of these issues are not necessarily political. It's about right and wrong," Iger said in an interview with CNN+.
The outcry from LGBTQ rights activists, liberal fans and staff members eventually led Disney to publicly condemn the "Don't Say Gay" bill, which outraged right-wingers and conservative pundits, including Fox News' host Tucker Carlson.
DeSantis, who slammed Disney as a "woke" corporation, then decided in April to strip the company of its special tax status, which allowed the firm to govern the area around the Orlando Walt Disney World theme park. A new law, which should take effect from 2023, will cost the company tens of millions of dollars every year.
Disney said that Chapek, whose contract had been extended earlier in 2022, stepped down from his role. "We thank Bob Chapek for his service to Disney over his long career, including navigating the company through the unprecedented challenges of the pandemic," Susan Arnold, Disney's board chair, said in a statement.
Shareholders may be cheered by the experienced boss taking the reins again, but Iger's return could well make the conflict between the company and DeSantis worse, following his condemnation of the governor's "Don't Say Gay" bill.