Pressed on its support for Ohio resident who allegedly lied to police, CAIR condemns 'anti-Muslim extremists'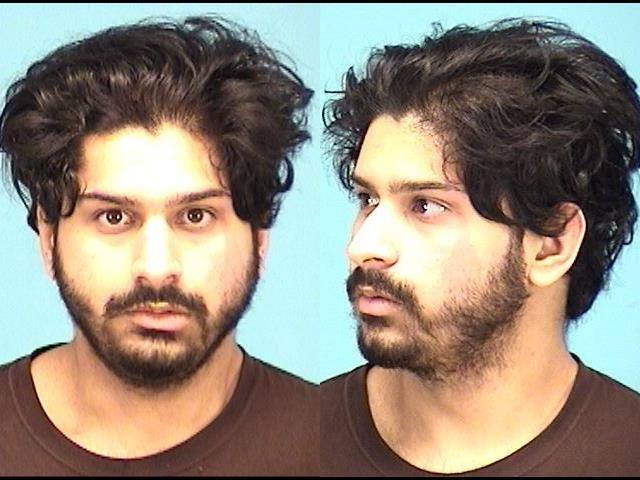 A Muslim advocacy group is defending its decision to broadcast the claims of an Ohio man about a bogus anti-Palestinian hate crime. The man, Hesham Ayyad, was subsequently arrested for lying to police after he appeared to have fabricated the details of the crime.
The Council on American-Islamic Relations (CAIR) told the Washington Free Beacon that it merely "ask[ed] for an investigation" into Ayyad's "credible allegations" of an anti-Palestinian hate crime. Ayyad, 20, told police that a driver yelled statements such as "kill all Palestinians" and "long live Israel" at him before hitting him with a car, prompting CAIR to call for charges against the alleged perpetrator. Security footage, however, showed that Ayyad was injured in a fight with his brother, and police subsequently charged Ayyad for lying about the attack.
CAIR said that while making false statements to police is "unacceptable," it does not regret its role in broadcasting Ayyad's claims.
"When we receive credible reports of such crimes, we report them to law enforcement and ask for an investigation, which is what happened here," the group said. "We do not know anything about the latest developments other than what law enforcement has publicly alleged against the two brothers, who are represented by their own legal counsel."
"In the meantime," CAIR continued in its statement, "we strongly condemn those anti-Muslim extremists who are already flooding social media with hateful messages that dismiss or even justify the very real rise in threats against American Muslims and others who support Palestinian human rights."
CAIR has yet to retract its October post elevating Ayyad's claims.
The ordeal is reminiscent of Jussie Smollett's hate crime hoax. The left-wing actor falsely claimed in 2019 that he was attacked in Chicago by white men wearing "Make America Great Again" hats. Smollett, a Hillary Clinton donor who is best known for his role in The Mighty Ducks, was found guilty of reporting a falsified hate crime but avoided jail time.
CAIR is known for its anti-Israel advocacy and was linked in a 2007 federal terrorism case to Iran-backed terror group Hamas. A federal judge in the case found "ample evidence to establish the associations" between the two groups.
CAIR after Hamas's Oct. 7 terrorist assault on the Jewish state blamed the attack on the "Israeli government's apartheid policies," while the group's executive director, Nihad Awad, referred to Israel as a "settler colonial Apartheid state."
The Biden administration earlier this year tapped CAIR to participate in an initiative aimed at curbing anti-Semitism.
CAIR's defense of its role in elevating Ayyad's claims comes as anti-Semitic incidents explode in the United States following Hamas's attack. Those incidents rose by roughly 400 percent in the two weeks after the attack, according to an Anti-Defamation League report.
Original News Source – Washington Free Beacon

Running For Office? Conservative Campaign Management – Election Day Strategies!