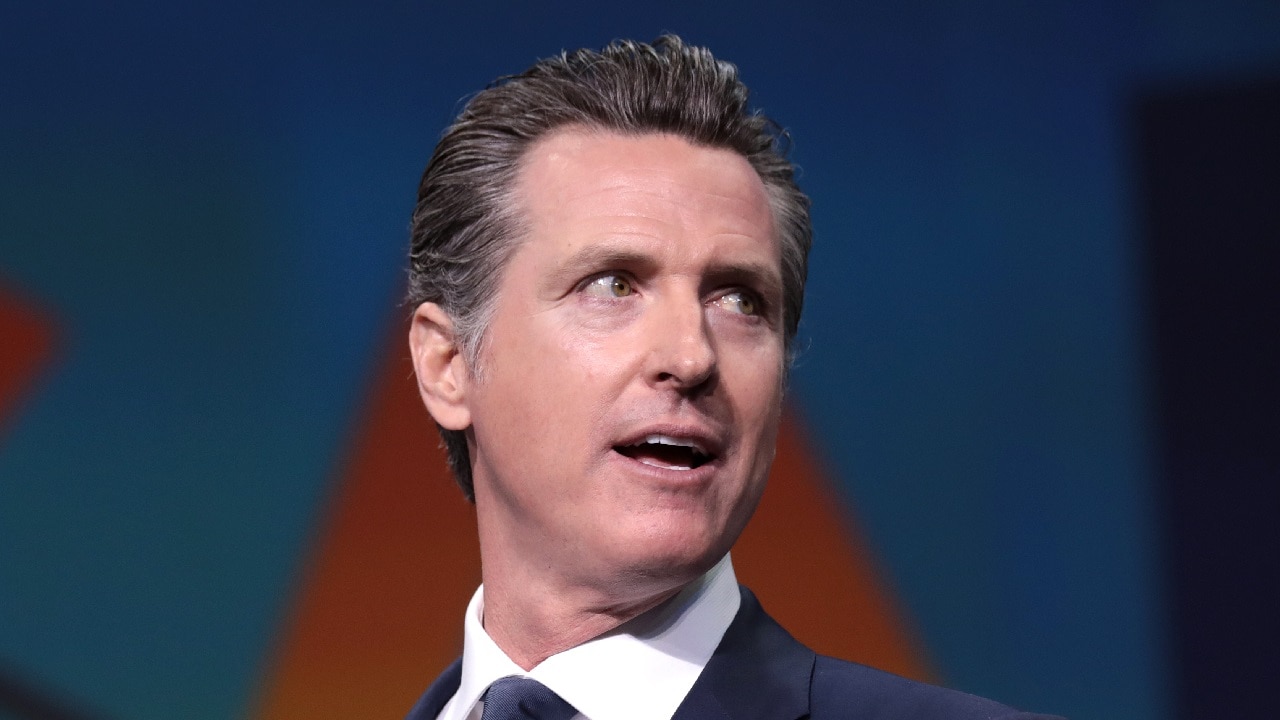 While residents in California may feel disheartened about the downward spiral that Governor Gavin Newsom has propelled the state into the past few years, there may be reason for hope in – of all places – Los Angeles County.
Former LA County Sheriff, Alex Villanueva announced his candidacy yesterday for the LA County Board of Supervisors, running against incumbent Janice Hahn who has held the position since 2016.
The position in the 4th District covers inland cities of LA County down to San Pedro and out to the Palos Verdes peninsula.
Who is Villanueva's Competition?
Hahn is no stranger to politics. Her family name is a political institution known throughout Southern California. Her father, Kenneth Hahn, was a member of the Los Angeles County Board of Supervisors for forty years, from 1952 to 1992. He served on the Los Angeles City Council from 1947 to 1952.
There is a state recreation park named after him in the Baldwin Hills area of Los Angeles and his name graces the administration hall downtown. At the time of its completion, the Kenneth Hahn Hall of Administration, which serves as the seat of the county government, was noted for its lavishly appointed interior, which was critiqued by some at the time, including former Supervisor Hahn himself.
Villanueva contested that the daughter of the local politician "is no Kenny Hahn."
"When he was serving as supervisor, that was a time of civility in county government, of balance," the former law enforcer stated.
"Today they are so far to the left of center that no one can even recognize them. They do not represent the will of anyone, much less the residents of the 4th District."
Villanueva Clashes with Current Board
Villanueva, a proponent of law and order, was often at odds with the more lenient board during his tenure as sheriff.
"The county government is responsible for the health, safety, and welfare of all the county residents and in that regard, the board has failed miserably. All you have to do is look at the news every day. You're assaulted by images of violent crimes, smash and grab robberies, senseless wonton violence."
In 2022, the county board attempted to oust Villanueva from his sheriff position with Measure A which gave the board the power to remove a sheriff "for cause."
Villanueva received support from The Republican National Committee. The RNC issued a statement blasting the proposal as "another prime example of how Democrats like to change the rules when they don't get their way."
Despite his stance against the very left of center incumbent, Villanueva is still a registered Democrat and will be going after votes in a heavily Democratic, but majority Latino district.
Villanueva's Claim to Fame
Villanueva made a name for himself during Covid lockdowns, often standing in opposition to Governor Newsom's draconian restrictions. He refused to enforce a COVID-19 vaccine mandate for his department.
A victory may be an uphill battle for Villanueva. Most Democrats including LA Mayor Karen Bass and current sheriff Robert Luna, who unseated Villanueva last year, will most certainly support Hahn.
Still, someone has to push back against the insanity in this state and it may as well be the guy who held onto a smidge of common sense when the rest of the state went mad.
Jennifer Galardi is the politics and culture editor and opinion writer for 19FortyFive.com. She has a Master's in Public Policy from Pepperdine University and produces and hosts the podcast Connection with conversations that address health, culture, politics, and policy. In a previous life, she wrote for publications in the health, fitness, and nutrition space. In addition, her pieces have been published in the Epoch Times and Pepperdine Policy Review. You can follow her on Instagram and Twitter.