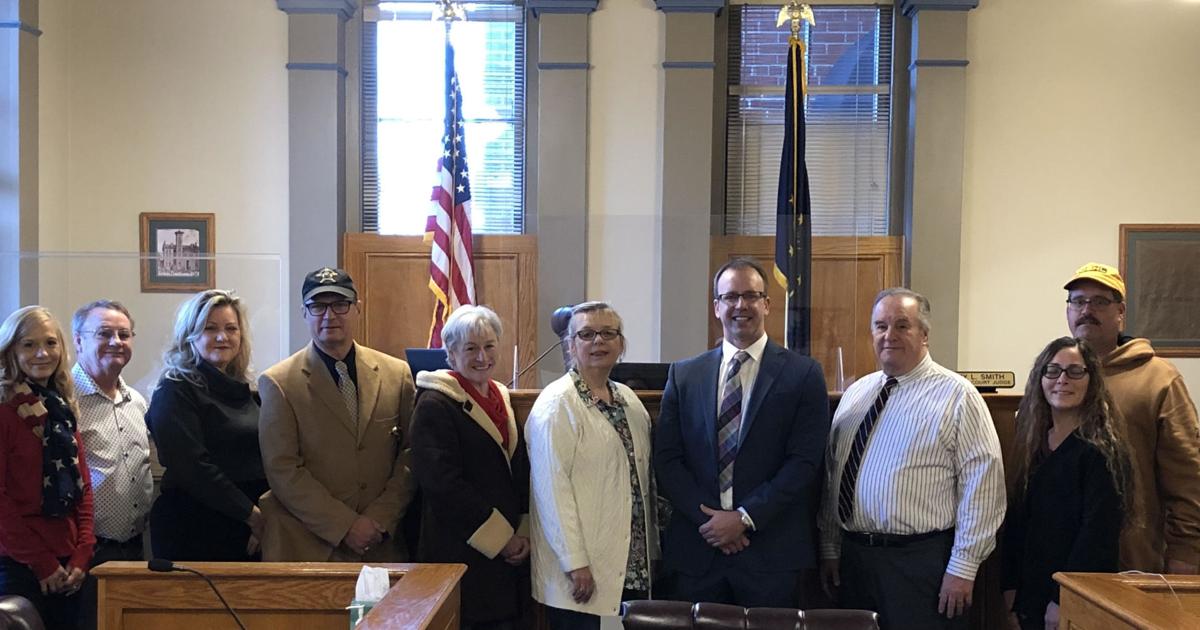 (Information in this article was last updated on Tuesday, January 11.)
Last Wednesday, January 5 was the first day candidates could file to run in the 2022 election.
Republicans painted the local election office Red early Wednesday morning with 10 Republican candidates filing to run, with one Democrat, Brenda Barger, filing for the Advisory Board for Montgomery Township.
Tina Ellis, who was recently appointed to complete her late husband, Bob Ellis's, term as representative for District 3 on the County Council, is running for the position in her own right this year.
In addition to Ellis, Mandy Creech filed to run for District 2 on the County Council. Charlie Weber filed on Monday for District 4, also on the County Council.
Republican Party Chairman Brian Hatfield is running for delegate to the State Convention.
"Local elections affect peoples' lives more than a national level. They have a greater impact," said Hatfield. "That's why it's important to get the best people possible."
He also mentioned that he hopes to see the polling centers back at the schools again this year, which was done during the 2020 primary election so that social distancing could be maintained during the initial wave of the COVID-19 pandemic.
"It's important to limit the sites to bigger buildings to provide social distancing," Hatfield said.
Vicky Strickland, Jerry Strickland, John Hahn, Jeanie Hahn, Billy Bright, Dan Morin and Deborah Morin also filed to run as delegates for the State Convention.
The auditor's office is currently one of two contested races between incumbent Tessia Salsman and newcomer Sarah "Janie" Abel. The other contested race is between incumbent Matt Sporleder and Jordan Mullikin for Commissioner District 3.
Currently serving as Jennings County Sheriff, Kenny Freeman was among those who were at the election office first thing Wednesday morning. If given the opportunity, this will be his second, four-year term as sheriff.
Brian Belding is finishing out his second term as county prosecutor, taking office for the first time in 2015, and is hopeful for a third term.
Randy Shepherd is currently serving his first term as assessor and will be running again this year for the chance to serve another four years in this office.
County Clerk Amy Thompson has served one, two-year term thus far, and is hopeful for another term come 2023.
Democrat Randal Rayburn filed to run for Vernon Township Board Member on Monday.
Jane Coquerille, Chair for the Jennings County Democrats, said this week that "Although it is too early to speculate, the Jennings County Democrats look forward to a new year with new possibilities. We encourage any Democrat who would like to see change, to consider a run for office. The current level of partisan leadership does not benefit all citizens of Jennings County. We invite those interested in change to contact us."
On the state level, Randy Frye has filed for the opportunity to serve another term as Representative of the 67th District. Jennings County also recently became part of the 73rd District, and Republican Jennifer Meltzer filed to run for that district last Thursday.
Interested candidates can file from now until noon on Friday, February 4. The Primary Election is on Tuesday, May 3 and the General Election is scheduled for Tuesday, November 8. Local candidates can file at the election office located in the Jennings County Courthouse in Vernon. For more information contact Election Deputy Brenda King at 812-352-3080.