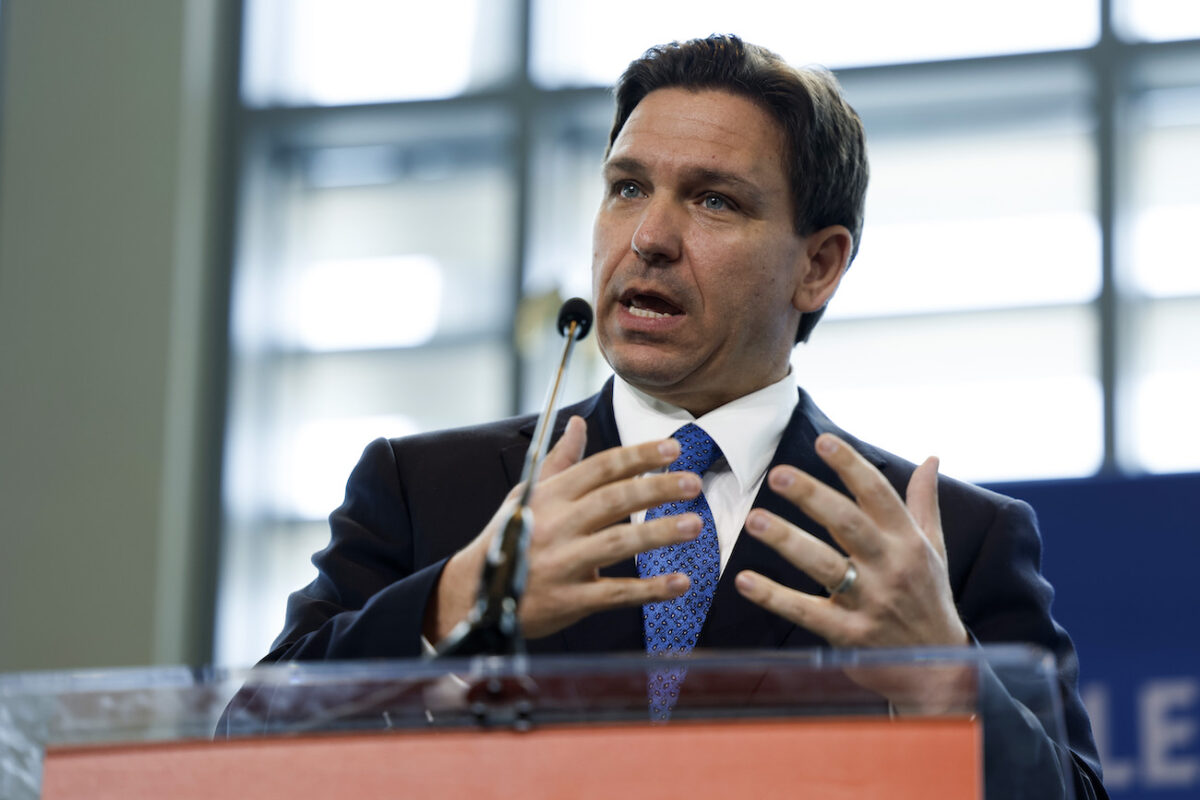 The college student who tracks Elon Musk's private jet on Twitter has now turned his attention to Florida Gov. Ron DeSantis's plane.
Jack Sweeney, a University of Central Florida student, has set up a Twitter account with the handle @DeSantisJet to track the movements of DeSantis's government-owned jet.
It follows days after Florida passed a new law that would shield the travel records of the governor and other state leaders from being publicly disclosed. However, Sweeney is still able to track the plane using publicly available data from an FAA-sanctioned satellite platform called ADS-B. The technology allows satellites to track aircraft and helps avoid collisions.
Sweeney's new account has already started posting DeSantis's movements.
The 20-year-old college student told Insider that he set up the account because of the rising national interest in DeSantis, who is a potential Republican candidate for the 2024 presidential election. His @DeSantisJet account issued its first tweet on Friday night, documenting the jet's path from Tallahassee to Tampa and back.
Sweeney garnered media attention when Musk offered him $5,000 to take down the Twitter account that tracked the movements of his private jet in real-time. However, Sweeney declined the offer, so after Musk took control of Twitter, he suspended the @ElonJet account and threatened to sue Sweeney.
In an interview earlier this year with BBC News, Musk said Sweeney was using "non-public information combined with public information to track his movements," which "arguably constituted doxing." However, Musk did not elaborate on what kind of non-public information he believed Sweeney had used.
Since Twitter's privacy policy only prevented users from sharing someone's live locations, Sweeney created a new account, @ElonJetNextDay, that tracks Musk's plane with a 24-hour delay. The DeSantis account follows the same 24-hour delay rule.
DeSantis has made headlines over the past few months owing to his ongoing feud with Disney. The Florida governor took over Disney World's self-governing district through legislation passed by lawmakers and appointed a new board of supervisors. Disney has accused him of "weaponizing the power of government to punish private business."
Separately, DeSantis appears very close to announcing his long-rumored presidential candidacy. The Florida governor has indicated he wouldn't announce a presidential bid until after the end of the state's annual two-month legislative session. While the session officially ended on May 5, lawmakers still are presenting newly passed bills to his office.
One that still hasn't made it to his desk is SB 7050, a lengthy elections bill that, in one small part, clarifies that the governor would not have to resign in order to run for president. And DeSantis has indicated he'd need to sign the state budget before announcing a presidential campaign.
If DeSantis were to become president, he would be vacating his post as Florida's governor with two years left in his second term. Under Florida law, Lt. Gov Jeanette Nunez would be tapped to serve the remaining two years.
On May 15, Bryan Griffin, who had been serving as the spokesman for the governor's press office, resigned to become the spokesman for the DeSantis "political operation."
"I believe that Governor DeSantis is the only leader who can see us to victory at this critical moment in American history," Griffin said in his resignation letter. "If I can be even a small part of the revival and restoration of our great nation, then I am prepared to give it my all."
Dan M. Berger contributed to this report.
Original News Source Link

Running For Office? Conservative Campaign Consulting – Monthly Rates!