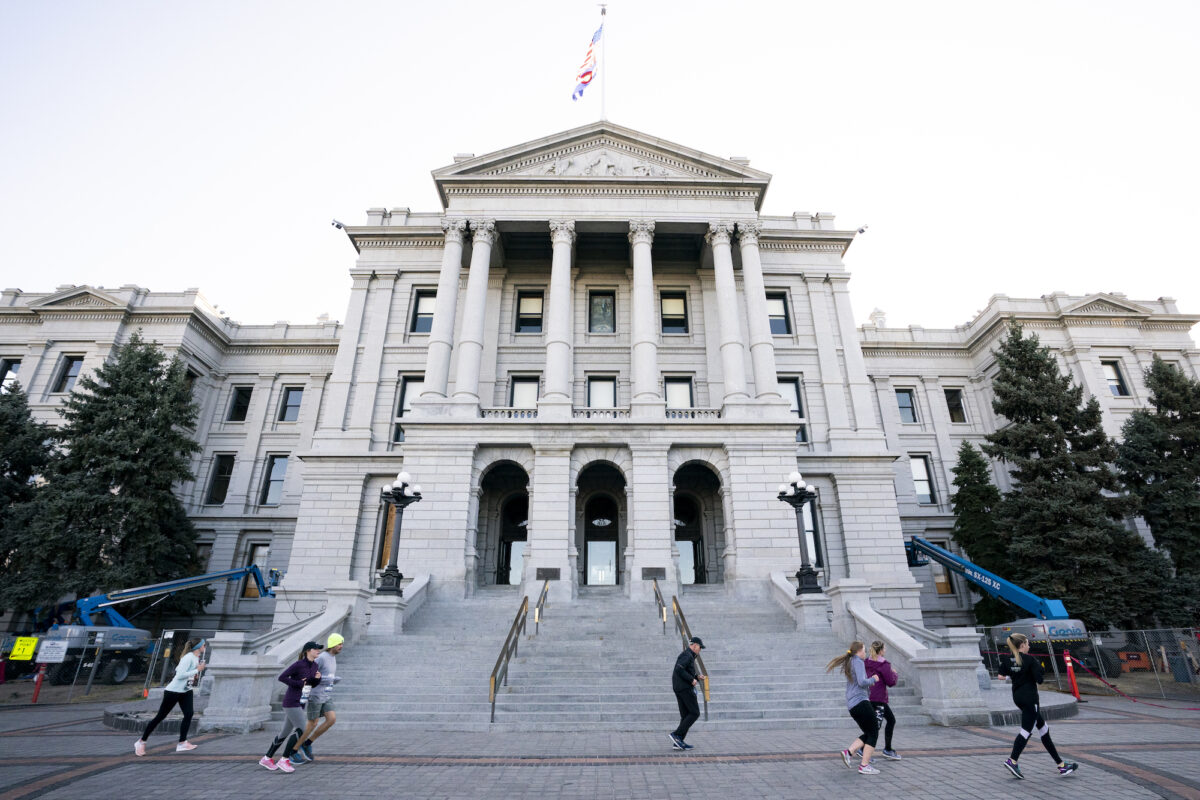 A Democratic Colorado state representative has resigned from her role as she battles criminal charges for allegedly lying about her residence in an effort to run for reelection in 2022.
Boulder County Democrat Tracey Bernett, who represented District 12, announced her resignation in a statement released by her attorneys on Jan. 9.
"Ms. Bernett has chosen to relinquish her position while addressing these charges rather than compromising the policy initiatives she deems important to those living in House District 12 and the citizens of Colorado," the statement reads, according to Colorado Newsline.
"I am proud of what I have accomplished in my time in office and want to thank all the people who have supported and worked with me in moving Colorado forward," Bernett said in a separate statement, adding that she "intends to continue to engage in work addressing climate concerns."
Bernett was charged in November with multiple felony and misdemeanor counts related to allegedly providing false information about her primary residence in her 2022 reelection bid.
Bernett Arrested
The counts she faces include an attempt to influence a public servant, forgery, providing false information about a voting residence, perjury, and procuring false registration, according to local reports.
The representative was subsequently arrested and posted a $10,000 personal recognizance bond, according to reports, which cite her office.
Bernett's resignation went into effect the day before the 2023 legislative session began.
Bernett previously represented an area that includes Louisville and Lafayette in eastern Boulder County up to Longmont under District 12, ABC affiliate Denver7 reported. However, after redistricting in October 2021, she no longer represented Longmont, where she listed her primary residence when she was elected in 2020. Instead, Longmont was drawn into District 19.
A month later in November 2021, Bernett reportedly rented an apartment and changed her car registration to a Louisville address in the newly-drawn House District 12, which leans heavily in Democrats' favor, so that she could run for reelection in District 12.
According to reports, the representative changed her voter registration and submitted a sworn candidate affidavit with the Secretary of State's Office under the new Louisville address.
Investigation Suggests Bernett Did Not Live at Residence
She then went on to win reelection for House District 12 on Nov. 8 after beating Republican opponent Anya Kirvan with 78.7 percent of votes.
However, a resident filed a complaint with the District Attorney's Office on Sept. 19 alleging Bernett did not actually live at the newly-registered address and the office launched an investigation, using search warrants and cellphone location information, according to reports.
Democratic Boulder County District Attorney Michael Dougherty told multiple media outlets that the investigation had found that there was evidence that Bernett never actually lived in the Louisville apartment that she claimed was her primary residence and only rented it to qualify for elective office.
Colorado law states that representative candidates must be at least 25 years of age, a citizen of the United States, and a resident of the district they wish to represent for at least 12 months before the election.
"The District Attorney's Office has concluded a thorough investigation. I appreciate the efforts of the investigators assigned to this case, including using proper investigative tools such as the judicially authorized search warrants," Dougherty told Denver7. "Based on the facts and the law, we will now move forward with a criminal prosecution. As in every case, our goal is to seek the right outcome—without fear or favor."
A Democratic vacancy committee in Boulder County will now need to select Bernett's replacement at the Legislature to carry out the next two years of what would have been Bernett's term.
The Epoch Times has contacted Tracey Bernett for comment.