Stand up for the facts!

Our only agenda is to publish the truth so you can be an informed participant in democracy.

We need your help.
I would like to contribute

Timothy Simpkins, a Black teen shooter, got 1 day in jail and $75,000 bail, while Kyle Rittenhouse, a white teen, got 2 months in jail and $2 million bail. "I think it's pretty evident … that white privilege is a myth."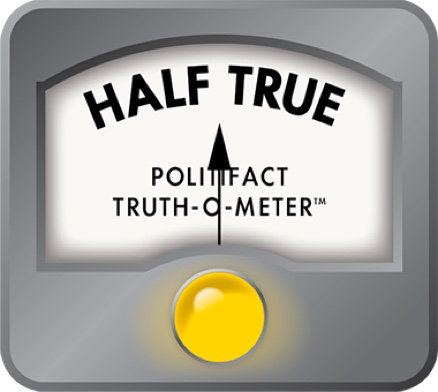 Comparison of shootings omits key difference: 2 were killed in Rittenhouse case

If Your Time is short

Two people were killed and a third was wounded in the shooting involving Kyle Rittenhouse, a white teen, during violent protests in Kenosha, Wis.

No one died in the Texas school shooting involving a Black teen, Timothy Simpkins, that left three people wounded.
A post pushing back against the prosecution of Kyle Rittenhouse, the white teen awaiting a jury verdict in his Wisconsin shooting case, implies that a Black suspect got more favorable treatment in a less publicized shooting.
The comparison is made in a viral image showing pictures of Rittenhouse, who says he shot in self-defense during a violent protest in Kenosha, Wis., and Timothy Simpkins, who is charged with shooting three people at his high school in Arlington, Texas.
The image says Rittenhouse shot three people "in self-defense and got 2+ mo in prison, with a 2 million dollar bail" and Simpkins "shot four children" and "was freed within 24 hours, and then bail was $75k. I think it's pretty evident to say that white privilege is a myth."
The image was shared in a Facebook post that was flagged as part of Facebook's efforts to combat false news and misinformation on its News Feed. (Read more about our partnership with Facebook.)
Two important facts are left out:
Two of the people Rittenhouse shot were killed, leading to two homicide charges against him, including one that carries a mandatory life prison sentence.
No one died in the school shooting, and Simpkins faces much lesser charges of aggravated assault.
Wide difference in jail and bail
The jail and bail details have been widely reported.
Simpkins was released from the Tarrant County jail in Fort Worth on Oct. 7, 2021, the day after the school shooting, after paying a $75,000 bond. His case is pending, with a court date scheduled for Dec. 10, 2021.
Rittenhouse was released from the Kenosha County jail on Nov. 20, 2020, on $2 million bail. He had been in custody since surrendering to police in his hometown of Antioch, Ill., on Aug. 26, 2020, the day after the Kenosha shooting. The jury in his trial on homicide charges began deliberations on Nov. 16, 2021.
Wide differences in outcomes of shootings
Simpkins is charged with three counts of felony aggravated assault with a deadly weapon.
Simpkins, 18, was involved in a fight with a 15-year-old student at his high school in Arlington, which is between Dallas and Fort Worth, on Oct. 6, 2021, according to an arrest warrant and news reports. The incident left four people hurt, including three wounded by gunfire.
During the fight, Simpkins fired shots from a handgun, according to police. He turned himself in later that day after police said he was wanted for the shooting.
One teacher was injured from a fall. Three people were wounded, two seriously: the 15-year-old who was in the fight with Simpkins, who was released from a hospital after several surgeries about two weeks later, and a teacher who was hospitalized for about a week.
News reports initially linked the shooting to Simpkins being bullied at school, but the police chief later said bullying was not a factor.
Rittenhouse is charged with four felonies, including two homicide charges.
Rittenhouse, then 17, traveled across state lines from his home in Antioch, Ill., about 20 miles to Kenosha, site of violent protests over a police shooting days earlier. He was armed with an AR-15, and on a self-described mission to protect property. During a confrontation, he shot three people, killing two.
Charged with four felonies and one misdemeanor weapons charge, Rittenhouse said that he shot in self-defense.
If convicted of the most serious charge, first-degree intentional homicide in one of the shootings, Rittenhouse would face a mandatory sentence of life in prison.
Our ruling
A viral image contrasting the treatment of two teens charged in shooting cases said that Simpkins, a Black teen shooter, got one day in jail and $75,000 bail, while Rittenhouse, a white shooter, got two months in jail and $2 million bail, implying that Simpkins was treated more favorably.
The bail and jail details are correct. But the post leaves out important facts: No one died in the case involving the Black teen, Simpkins, who was charged with aggravated assault. But two people died in the case involving the white teen, Rittenhouse, who crossed state lines to commit the shooting and was charged with homicide.
The image is partially accurate but leaves out important details. We rate it Half True.
In a world of wild talk and fake news, help us stand up for the facts.