The Biden administration's new "energy-efficiency standards" for refrigerators and washing machines have sparked concern among industry experts who fear they could end up costing manufacturers and consumers more at a time when energy costs have soared.
The Department of Energy (DOE) last month proposed new efficiency standards for washing machines, claiming that they would "lower household energy costs" while reducing greenhouse gas emissions and helping to combat the "climate crisis."
Under the proposed rules (pdf), which would go into effect in 2027, washing machines and refrigerators would be required to meet a more stringent set of energy efficiency standards and use considerably less water.
Specifically, the standards aim to maximize energy savings that the appliances must meet.
The department would also prevent manufacturers from "undercutting those playing by the rules" by providing "inferior-quality products."
The new rules are expected to save consumers more than $60 billion over three decades, the DOE estimated, while noting that the majority of products achieving these standards are already commercially available.
However, industry experts and manufacturers have raised concerns over the new standards, claiming that they could reduce cleaning performance and increase costs for both manufacturers and consumers.
"When you're squeezing all you can out of efficiency in terms of electricity use and water … you by definition either make the appliance worse or slower," Travis Fisher, a senior research fellow at Heritage Foundation's Center for Energy, Climate, and Environment told the Washington Free Beacon. "Why are we so focused on the energy output, as opposed to if it's helping me wash my clothes?'"
"That standard has kind of gone off the rails," Fisher added. "They keep tightening the standards, and I'm not sure their reasoning makes sense any more."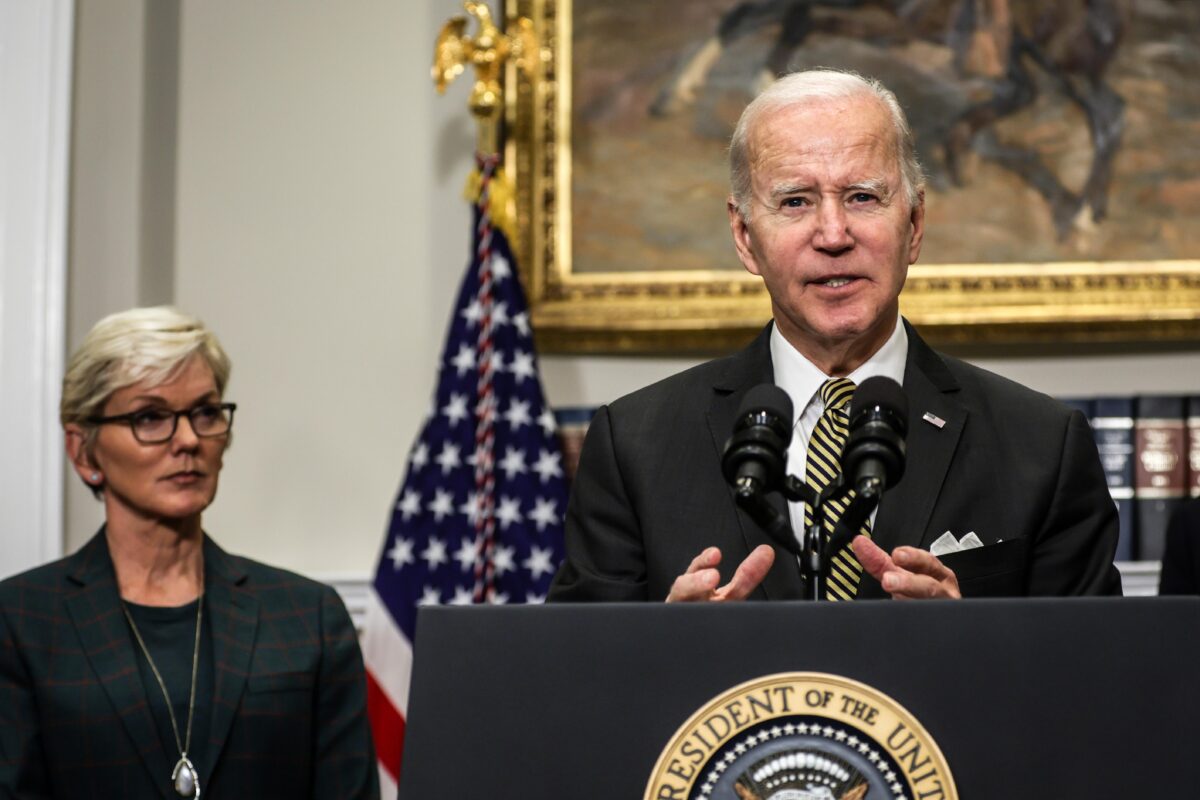 Standards Could 'Harm Consumers'
Elsewhere, the Association of Home Appliance Manufacturers (AHAM) argued that the majority of appliances covered by the program now operate at peak efficiency, meaning that the additional standards are unlikely to result in significant energy gains.
"More stringent federal efficiency standards are likely to increase costs for manufacturers and consumers without providing meaningful energy savings," AHAM said. "Continuing with the current policy could put product performance at risk as manufacturers are forced to make design changes to accommodate more stringent efficiency standards."
"Like many efficiency standards, the government claims that although these standards will raise the cost of appliances, they are justified because they will reduce consumer spending on energy and water even more," American Enterprise Institute Senior Fellow James Coleman told Fox News Digital.
"Of course, if that were true, consumers would likely buy more efficient appliances anyway, given that studies show consumers consider energy and water costs," Coleman said. "If consumers do fully consider what they will pay on energy in their individual circumstances, then the standards would, on-net, harm consumers."
In rolling out the new proposed rules, U.S. Secretary of Energy Jennifer M. Granholm said the regulations build on "a decades-long effort with industry to ensure tomorrow's appliances work more efficiently and save Americans money."
"Over the last 40 years, at the direction of Congress, DOE has worked to promote innovation, improve consumers' options, and raise efficiency standards for household appliances without sacrificing the reliability and performance that Americans have come to expect," Granholm said.
According to the DOE, the proposed rules would save American consumers around $3.5 billion a year on their energy and water bills while also reducing carbon dioxide emissions by 233 million metric tons.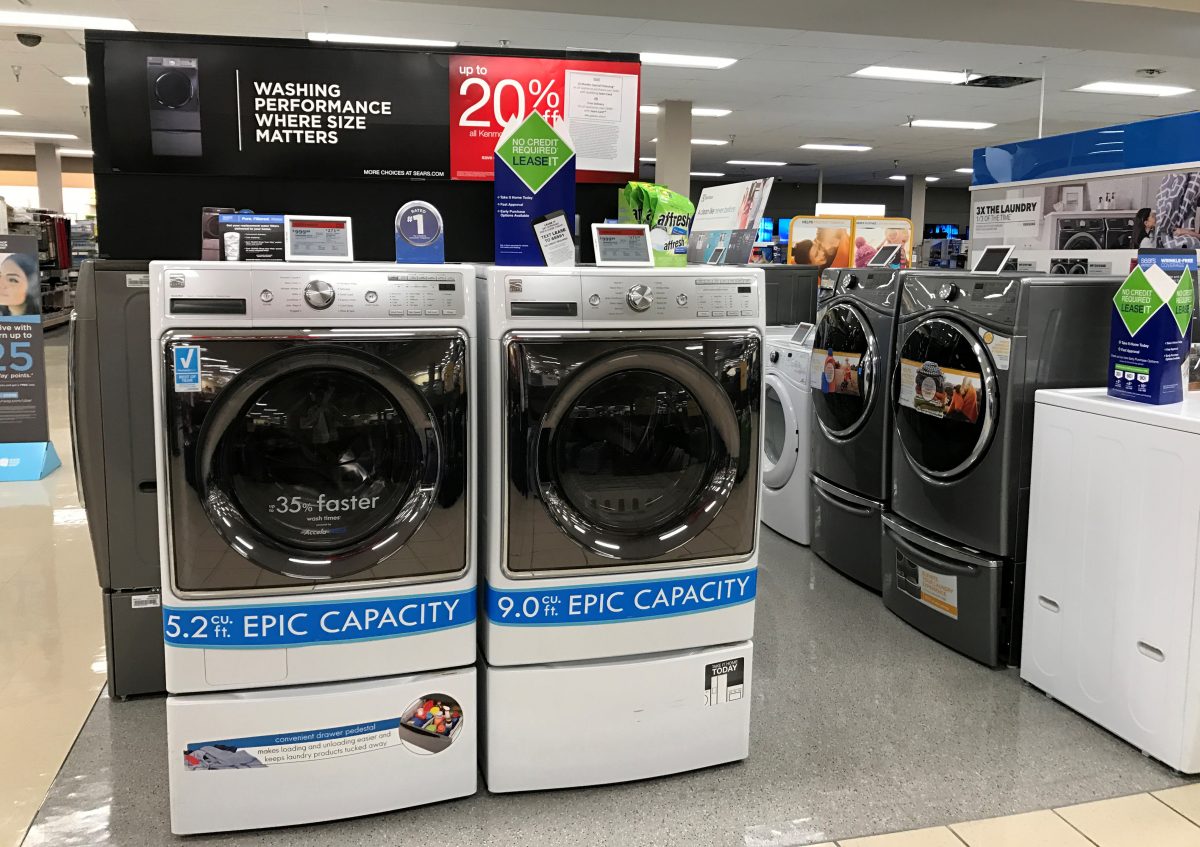 Reduced Energy, Water, May Impact Cleaning Performance
However, it also noted that around 25 percent of top-loading standard-size clothes washer consumers and 24 percent of front-loading (compact and standard-size) clothes washer consumers "would experience a net cost."
"DOE acknowledges the larger impact on senior-only households as a result of smaller households and lower average annual use, but notes that the average LCC savings are still positive," the department said.
Additionally, the DOE said it recognizes that generally, "a consumer-acceptable level of cleaning performance can be easier to achieve through the use of higher amounts of energy and water use during the clothes washer cycle."
"Conversely, maintaining acceptable cleaning performance can be more difficult as energy and water levels are reduced," it noted.
The department also noted that manufacturers would incur $690.8 million in conversion costs to bring the products into compliance with the amended standards.
Still, the department noted that it is authorized to regulate the energy efficiency of a number of consumer products and certain industrial equipment every six years under the Energy Policy and Conservation Act, which Congress passed in 1975.
The latest regulations come after the DOE proposed a maximum annual gas consumption of 1,204 thousand British thermal units for all gas cooking tops, a rule that if finalized, would remove up to half the current gas cooking appliances on the U.S. market.
The White House has insisted that President Joe Biden does not support such a ban.
The Epoch Times has contacted the Department of Energy for comment.
Original News Source Link

Running For Office? Conservative Campaign Consulting – Monthly Rates!