Georges Bergès has repeatedly refused to turn over 'critical' information about Biden's art sales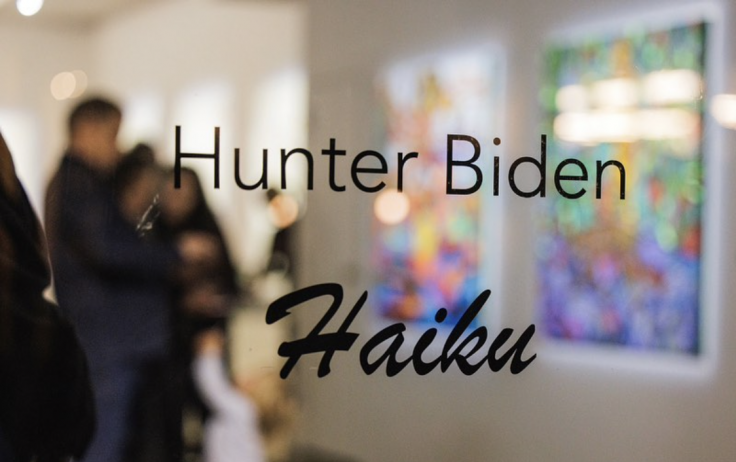 The House Committee on Oversight and Accountability is again pressing Hunter Biden's art dealer to turn over "critical" information in the committee's investigation of the first son's foreign and domestic business dealings.
Committee chairman James Comer (R., Ky.) sent another letter Monday to Georges Bergès, the owner of the Georges Bergès Gallery, requesting information related to Biden's anonymous, high-priced art transactions. Even after four previous requests from Comer's committee over the last two years, Bergès still refuses to disclose any information on the purchasers of Biden's art.
"Mr. Bergès is completely refusing to cooperate with the committee's requests. He has chosen to obstruct in an apparent effort to shield Mr. Biden and/or the purchasers of Mr. Biden's art from congressional oversight," Comer wrote to Bergès's lawyer, William Pittard.
The committee is demanding transparency as it investigates foreign business dealings of Biden and his father, President Joe Biden. Ethics watchdogs are concerned that Hunter Biden's art provides a way for foreign buyers and lobbyists to curry favor with the White House. The Treasury Department in 2022 encouraged creating more safeguards against "the use of high-end art as a means to launder money along with other potential illicit financial transaction," according to Comer.
The White House tapped Bergès, who spent time in jail for making "terrorist threats," to vet all the art sales for ethical conflicts, a move that brought more concern from critics.
Bergès's "arrangement with Mr. Biden raises obvious ethical red flags and Mr. Bergès's purported 'safeguards' are insufficient and troubling," Comer said.
Obama-era Office of Government Ethics director Walter Shaub has also raised concerns, saying the White House has "basically outsourced government ethics to a private art dealer and they're depending on unknown art purchasers to help keep the secret."
Pittard has maintained that keeping the buyers anonymous is vital to safeguarding against ethical concerns. "Providing the documents and information requested in your letter seemingly would defeat the efforts of Mr. Biden and the White House to avoid the 'serious ethics concerns' that you raise," Pittard wrote in response to Comer's January 2023 request.
"The committee is reviewing legislative solutions that address the ethics and money laundering issues raised by certain high-end art deals, and your information is critical to our investigation," Comer wrote in his March 13 letter. "Notwithstanding his tenuous legal arguments, Mr. Bergès mischaracterizes the purpose of our investigation and fails to acknowledge that the committee's requests are 'related to, and in furtherance of, a legitimate task of the Congress.'"
Original News Source

Running For Office? Conservative Campaign Management – Election Day Strategies!