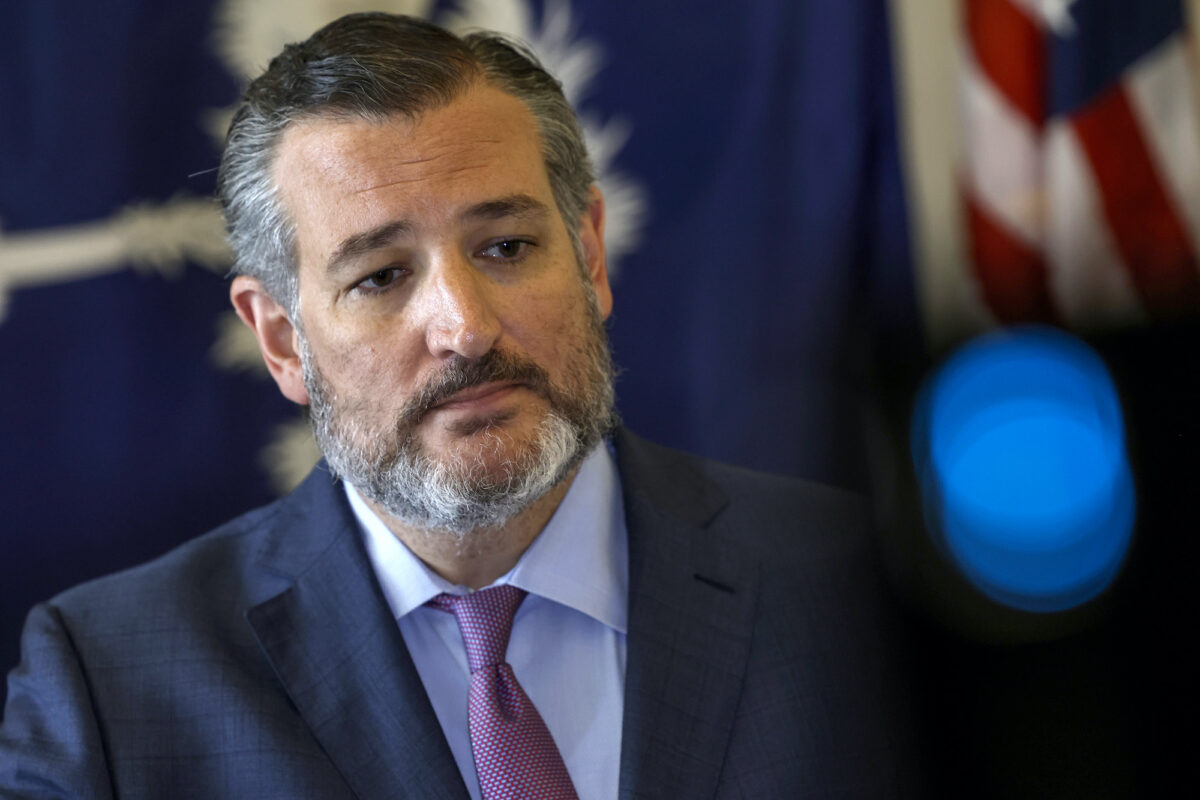 Sen. Ted Cruz (R-Texas) railed on May 17 at what he said was the Biden administration approaching the Russia-Ukraine conflict through the goal of achieving a nuclear deal with Iran.
Since last year, indirect nuclear talks between the United States and Iran have been indefinitely suspended.
The United States withdrew from the 2015 deal, formally known as the Joint Comprehensive Plan of Action, in 2018 under then-President Donald Trump, whose administration went on to reinstate the sanctions in addition to slapping on fresh sanctions on Tehran.
Appearing at the Hudson Institute, a Washington-based think tank, Cruz cited that Ukraine last year wanted army tactical missile systems to attack Russia's base in Crimea—where they were testing kamikaze drones given to them by Iran—only for the Biden administration to reject the request.
Cruz noted that the Ukrainians said that the High Mobility Artillery Rocket System (HIMARS) they got from Washington wouldn't be able to launch rockets far enough to hit the base.
"Why did they refuse? Well, according to what they said publicly, they told journalists that the HIMARS have sufficient range for the Ukrainians.
"There are many things to say about this excuse, but perhaps the most relevant is that it's easily disprovable for anyone with access to Google Maps to discover that was a lie," said Cruz.
"What was the real reason? I believe the real reason is that where there were Iranian drones you could expect there would be Iranian personnel," he continued.
"And it would have been politically inconvenient to the Biden administration, to President [Joe] Biden and Secretary [of State Antony] Blinken to have dead Islamic Revolutionary Guard Corps (IRGC) forces littering Crimea just at the very instant they were trying to ink another deal with the Ayatollah."
Cruz said that "the fundamental problem" with the Biden administration's policymaking on Russia's invasion of Ukraine is that, while many in the administration want Ukraine to win, "they want to enter another nuclear deal with Iran."
Cruz went on to say "those two interests are in direct conflict."
The senator blamed the administration for allowing funding to go toward Iran making drones for Russia to use in Ukraine in exchange for reportedly getting Russian Su fighter jets and receiving other benefits.
Cruz claimed that Biden and his fellow Democrats "wanted" the Russia-Ukraine conflict "over in a week" with one of the reasons being "the singular obsession of Biden foreign policy is a nuclear deal with Iran."
The Epoch Times has reached out to the State Department for comment.
Original News Source Link

Running For Office? Conservative Campaign Consulting – Monthly Rates!