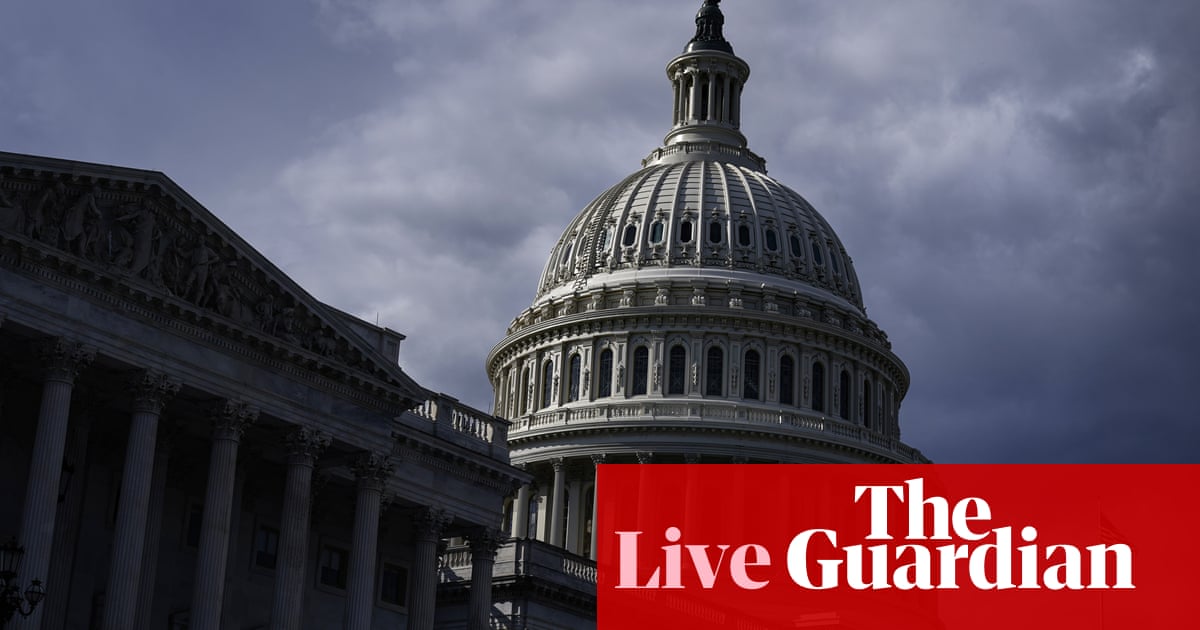 As the Associated Press reports, a trial date has been set for a man accused of orchestrating an extortion plot linked to the federal sex investigation of Matt Gaetz, a Florida Republican and leading House ally of the former president Donald Trump.
Stephen Alford, 62, pleaded not guilty on Friday in federal court in Pensacola. His trial is scheduled for 6 December.

Authorities said Alford was part of a scheme to get $25m from a person identified in court records as "DG" In exchange, Alford said he could secure a pardon from Trump for a family member or get the US Department of Justice to drop an investigation into the family member, as well as fund the release of someone identified as "RL".

Matt Gaetz's father is Don Gaetz, a former president of the Florida state Senate. Others who approached Don Gaetz have said in news reports they wanted to free Robert Levinson, a former FBI agent who disappeared in Iran more than a decade ago.

Matt Gaetz is under federal investigation over accusations that he had a sexual relationship with a 17-year-old girl and paid her to travel with him. He has denied the allegations and said they were part of an extortion plot.

According to court records, Alford has fraud convictions including a 2006 judgment in which he was sentenced to 10 years in prison.
Here's Richard Luscombe, writing in May:
The Republican senator Lindsey Graham was booed and catcalled when he told a party audience in South Carolina to think about getting a vaccine against Covid-19.
Graham was speaking at the Summerville Country Club in Dorchester county. Video of his remarks was first published by the Daily Beast.
"If you haven't had the vaccine," the 66-year-old said, "you ought to think about getting it because if you're my age …
"No!" yelled audience members.
"I didn't tell you to get it," Graham said. "You ought to think about it."
"No!" people yelled again.
Graham said he was glad he got the vaccine, and said 92% of people hospitalized in South Carolina with Covid-19 were not vaccinated.
"False!" the crowd cried. "Not true!"
The overwhelming majority of hospitalisations and deaths from the coronavirus in the US are among unvaccinated people. The US death toll recently passed 700,000.
Graham has been vaccinated. Other Republican senators, Ron Johnson of Wisconsin prominent among them, have not, and continue to spread disinformation.
More:
A little more on Mike Pence's remarks about how the media's focus on the Capitol attack on 6 January – the one in which some rioters chanted "Hang Mike Pence" – is all just a distraction from the failings of the Biden administration.
In his widely covered (and ridiculed) remarks, Pence told Fox News last night he had made up with Trump over the riot and his own failure to overturn the election as Trump demanded.
Earlier today, the former Trump press secretary Stephanie Grisham told CNN she did not believe Trump and Pence ever had an honest conversation about 6 January.
"I imagine Pence just went and said all the right things," she said, "[but] I guarantee you that going forward, whenever Mike Pence and the former president are together, the president will continue to jab at him about how disloyal he was."
Grisham, who spoke to CNN for a rather torrid 40 minutes about her new, sensation-filled book about her time in service of Trump, also said Pence was not alone in being threatened at the Capitol on 6 January.
Of the vice-president's appeals for help, she said: "There were calls going to the White House saying, 'My family is in danger, you know, what's going on?'"
Nonetheless, Pence is now firmly back behind Trump.
Here's some further (must) reading, from February and by Sidney Blumenthal, a man who knows a thing or two about drama on Capitol Hill: