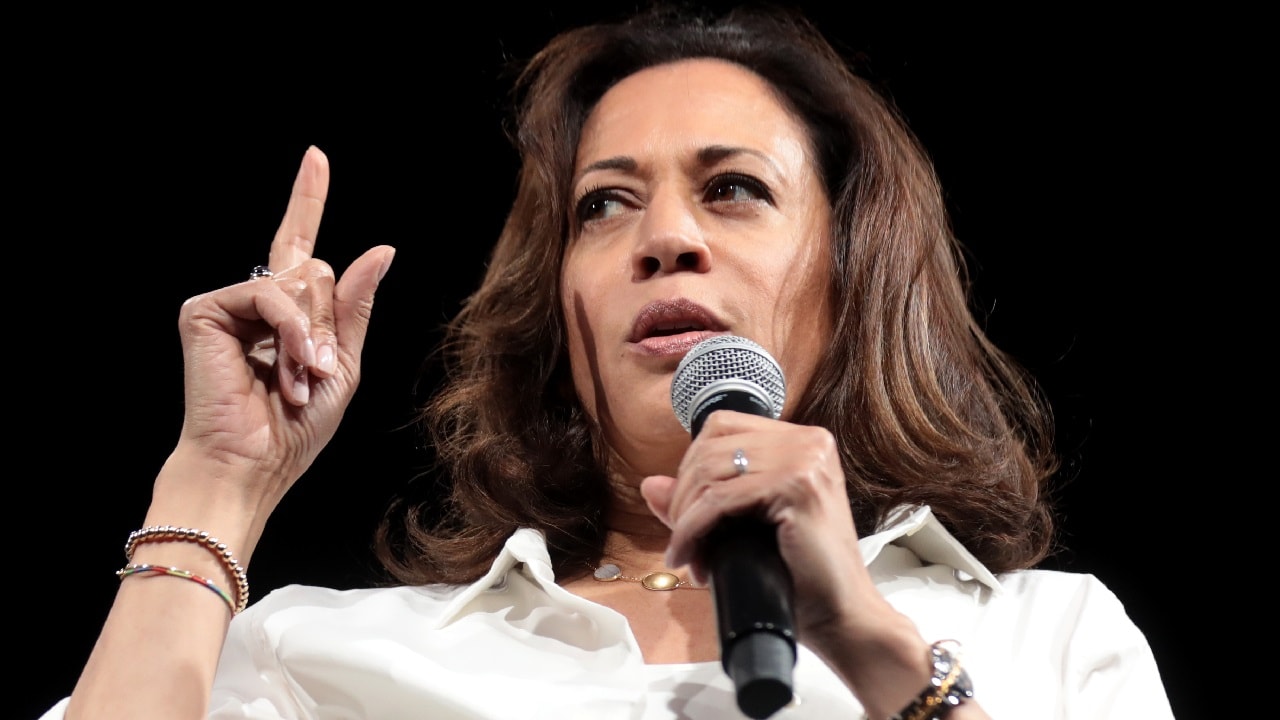 Former House Speaker Nancy Pelosi offered what can hardly be described as an enthusiastic endorsement of Kamala Harris earlier this week.
Vice President Harris is far from universally popular. Her approval ratings have been below even President Joe Biden's in recent months, falling below 40% on more than one occasion.
Naturally, Biden's selection of Harris has raised eyebrows. While it is rare for an incumbent president to replace their subordinate during a re-election campaign, it has been touted as a possibility given the rising popularity of Republican frontrunner Donald Trump despite his four indictments.
Franklin Foer's book, "The Last Politician: Inside Joe Biden's White House and the Struggle for America's Future" did not portray Harris favorably when released earlier this month, describing her as an individual who has struggled to adapt to national politics with unelected advisors and aides playing a greater role in government.
She does, at least, have the backing of fellow Californian Pelosi, even if it is somewhat unenthusiastically.
Kamala Harris Can't Catch a Break
Former speaker Pelosi was speaking on CNN when asked whether she thought Harris was the best running mate for Biden in 2024. "He thinks so, and that's what matters," came her response.
Following the backhanded compliment, Pelosi soon delivered praise for the Vice President. "And, by the way, she's very politically astute. I don't think people give her enough credit. She's… consistent with the President's values and the rest," Pelosi told the program.
Harris has been a constant target of Republican attack, most notably from former South Carolina Gov. Nikki Haley. The only female Republican candidate has run a campaign urging voters that a "vote for Joe Biden is a vote for President Kamala Harris" in reference to concerns over the former's ability to complete a second term.
Veteran Pelosi, however, spoke fondly of the Vice President's skills. "People shouldn't underestimate what Kamala Harris brings to the table," she told CNN. "People don't understand. She's politically astute. Why would she be vice-president if she were not? But when she was running for attorney general in California [in 2010], she had 6% in the polls… and she politically astutely made her case about why she would be good, did her politics, and became attorney general."
Further to her comments, Pelosi said that the role of vice president is to be a "source of strength, inspiration, [and] intellectual resource," adding that she believed Harris "represented our country very well at home and abroad."
Despite concerns over the President's age, Harris insists that Biden will be able to complete a full second term. On Sunday, she was asked by CBS whether she was ready to step up to the presidency.
"Yes, I am, if necessary," she told CBS. "But Joe Biden is going to be fine. And let me tell you something: I work with Joe Biden every day."
Shay Bottomley is a British journalist based in Canada. He has written for the Western Standard, Maidenhead Advertiser, Slough Express, Windsor Express, Berkshire Live and Southend Echo, and has covered notable events including the Queen's Platinum Jubilee.
From the Vault
'He Should Quit': Donald Trump Just Got Hit With A Devastating New Poll
The GOP 2024 Presidential Field Just Got Smaller