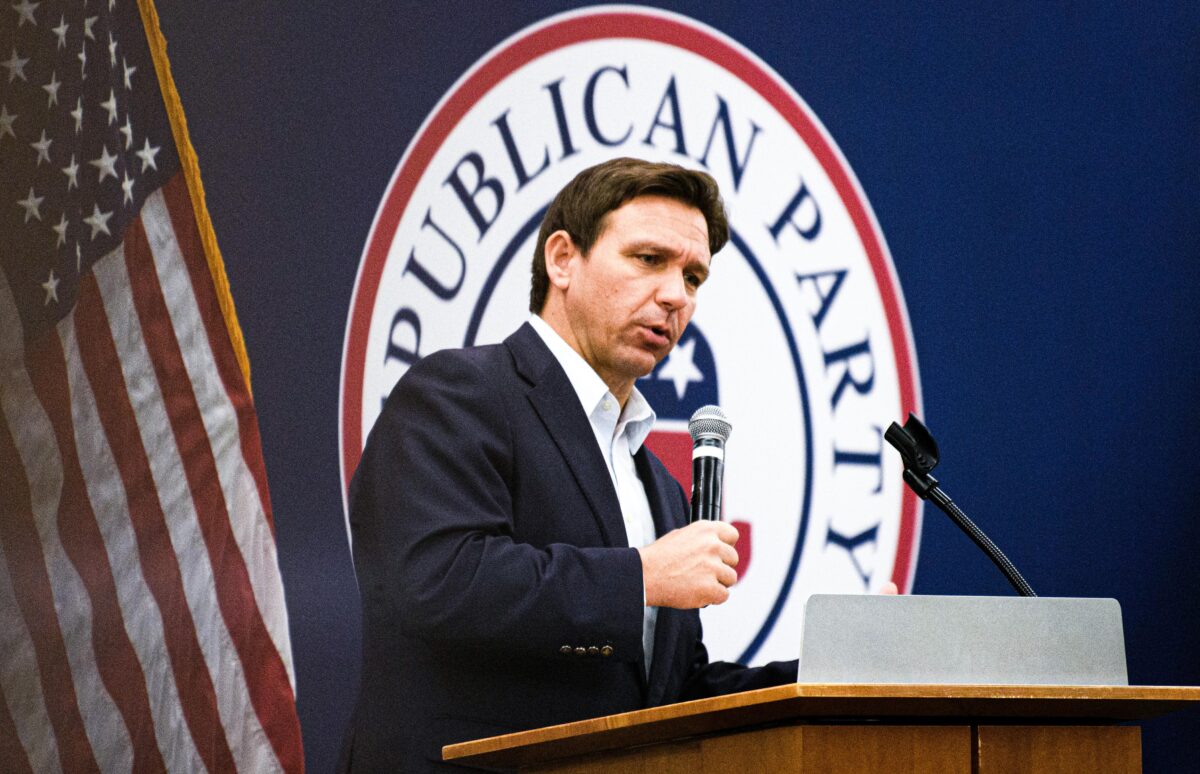 Competitors of Florida Gov. Ron DeSantis (R) in the 2024 presidential election reveled in the technical difficulties that tarnished his official announcement using Twitter Spaces on May 24, just after his official entry into the presidential race, while the DeSantis campaign boasted about the "unprecedented" scale of the launch with Twitter CEO Elon Musk.
DeSantis, who formally entered the GOP primary contest on Wednesday, was scheduled to speak with Musk via the audio-only Twitter Spaces chatroom feature.
Following a false start, where Musk attempted to launch the space that crashed numerous times, Musk, DeSantis, and host David Sacks launched their conversation about 20 minutes later about the governor's 2024 presidential campaign.
Over 600,000 listeners attempted to tune in but the audio kept cutting out and technical difficulties overshadowed the launch.
"It seems we broke the internet with so much excitement," the Team DeSantis Twitter page posted, encouraging voters to donate "while you're waiting."
Musk attributed the technical problems with "scaling issues" related specifically to his account, on which they first attempted to host the conversation. The second space paired down significantly, with around 300,000 listeners without further serious issues.
Rival campaigns were quick to mock DeSantis' difficulties, including former president and current presidential candidate Donald Trump, who weighed in on Truth Social saying, "Is the DeSantis launch FATAL? Yes!"
This came just after Trump said in an earlier post, "The DeSanctus TWITTER launch is a DISASTER! His whole campaign will be a disaster."
Trump's son, Donald Trump Jr., lashed out at the candidate several times, starting off his comments with the simple hashtag "#DeSaster."
National Pulse Editor in Chief Raheem Kassam said in a sarcastic Twitter post, "You can't look short and awkward on Twitter Spaces. Except somehow, DeSantis still managed."
Republican Candidate for President Steve Laffey lashed out in a press release sent to The Epoch Times saying, "Gov. DeSantis's botched campaign announcement on Twitter Spaces is a perfect metaphor for his campaign and policies.
"It's only fitting that the candidate that's all smoke and mirrors—who hides behind his anti-woke agenda—would start with continued silence, in the form of dead air. Even the cable networks cut away from the announcement because it was so hard to watch."
DeSantis filed documentation with the Federal Elections Commission for a 2024 run for president on May 24, hours before his planned Twitter Spaces launch with the site's CEO, Elon Musk.
DeSantis enters this contest as the probable most formidable Republican primary opponent to former President Donald Trump, who had also been relentless in his opposition to a DeSantis ticket prior to the launch.
DeSantis's platform thus far is focused on being a "blue-collared kid" from Tampa Bay, Florida, saying that he plans to make as many changes if he wins the presidency as he has as governor of Florida.
DeSantis noted that when he won his governorship that he didn't know who would succeed him in office, but, "they are not going to have anything to do because I'm getting all the meat off the bone."
Near the end of the conversation, Sacks said that while they "started with some technical issues because of the sheer scale of and unprecedented nature of what we're doing," it was "not how you start, it's how you finish, and I think this finished really strong."
Original News Source Link

Running For Office? Conservative Campaign Consulting – Monthly Rates!