The influential evangelical leader of a top social conservative organization in Iowa is expected to endorse Florida Gov. Ron DeSantis on Tuesday, multiple sources with knowledge of the plan confirm to Fox News.
Bob Vander Plaats, president and CEO of The Family Leader organization, is expected to endorse DeSantis in an interview with Bret Baier at 6 p.m. on Fox News' "Special Report."
"We're hopeful that we're able to secure that endorsement," DeSantis told reporters Tuesday during the first of two campaign stops in New Hampshire, the state that holds the first primary and second overall contest in the GOP nominating schedule, after Iowa's caucuses.
The Florida governor, along with 2024 GOP White House rivals, former ambassador and former South Carolina Gov. Nikki Haley and biotech entrepreneur Vivek Ramaswamy, appeared with Vander Plaats on Friday at a Family Leader presidential forum in Des Moines, Iowa.
GAME ON IN IOWA AS DESANTIS AND HALEY BATTLE FOR SECOND PLACE BEHIND TRUMP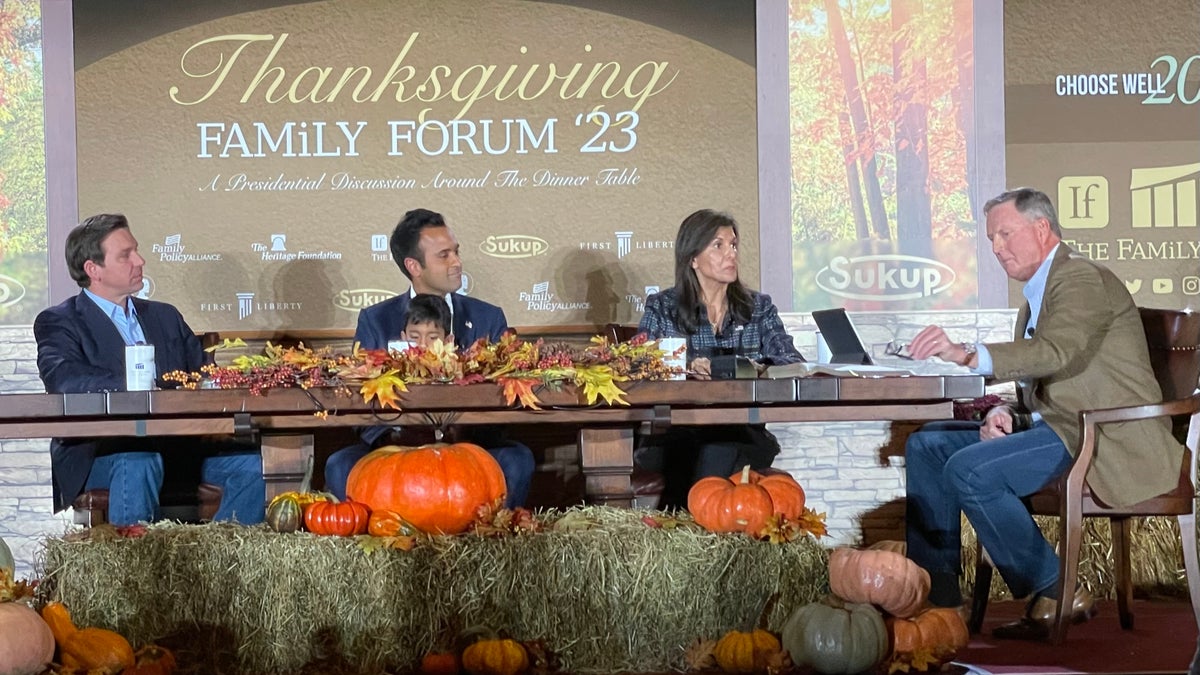 "I think that if you saw that Family Leader forum, clearly his folks there gravitated to me. I don't think there's any question about that. We have a good relationship," DeSantis said.
Former President Donald Trump, the commanding frontrunner for the Republican nomination as he makes his third straight White House run, was invited but declined to attend the forum. Trump also skipped a similar presidential forum hosted by the Family Leader in July.
DESANTIS, HALEY, RAMASWAMY, GET PERSONAL AS THEY SIT SIDE-BY-SIDE
Vander Plaats, who has long had a rocky relationship with Trump and who has argued that it is time for new conservative leadership, said the former president's "absence communicates a lot to our base."
"There's definitely a shot that the former president can be beat here," Vander Plaats told Fox News Digital in an interview last week.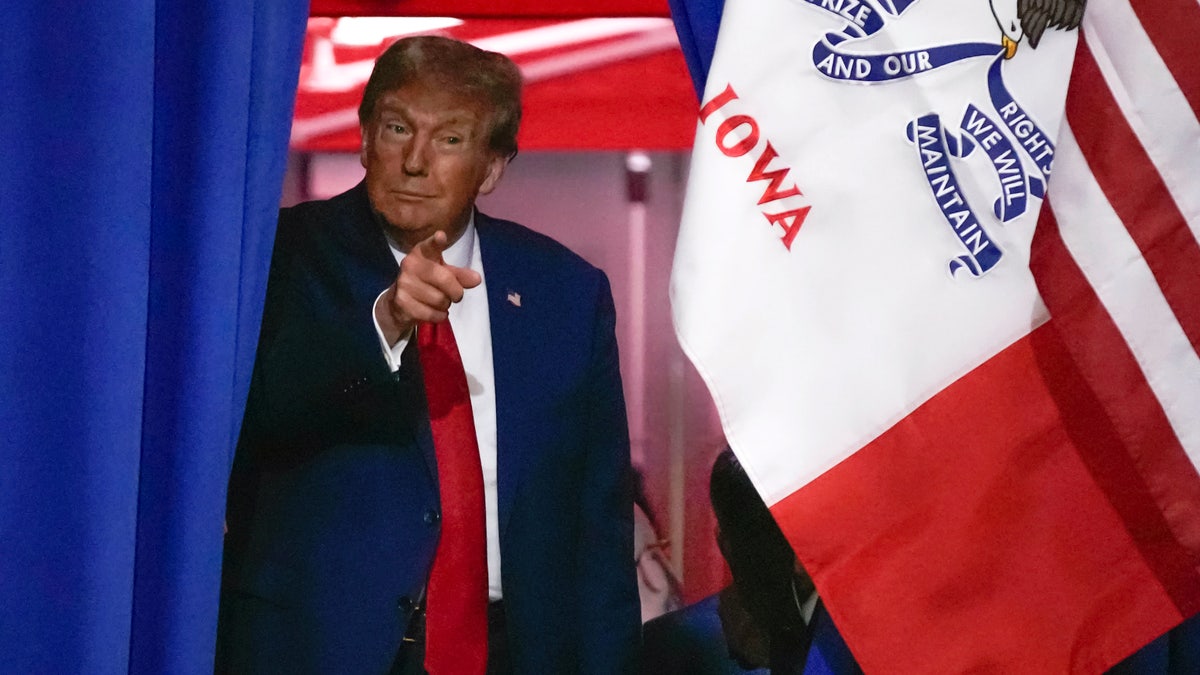 Pointing to Vander Plaats, DeSantis on Tuesday noted, "Bob has been somebody that's been very vocal that Donald Trump is not going to be the way forward, not going to be able to get the job done, particularly as a lame duck president."
In a major boost for DeSantis – who has staked his campaign on winning in Iowa – the Florida governor landed the endorsement earlier this month of Gov. Kim Reynolds, who is very popular among Hawkeye State Republicans. Reynolds' backing helped DeSantis alter a negative narrative.
COULD THIS IOWA EVANGELICAL LEADER'S ENDORSEMENT PUT DENT IN TRUMP'S COMMANDING LEAD?
Vander Plaats, who has repeatedly showered praise on DeSantis this year, told Fox News last week that the Reynolds endorsement of the Florida governor "will weigh in on my discernment. But that won't make my endorsement."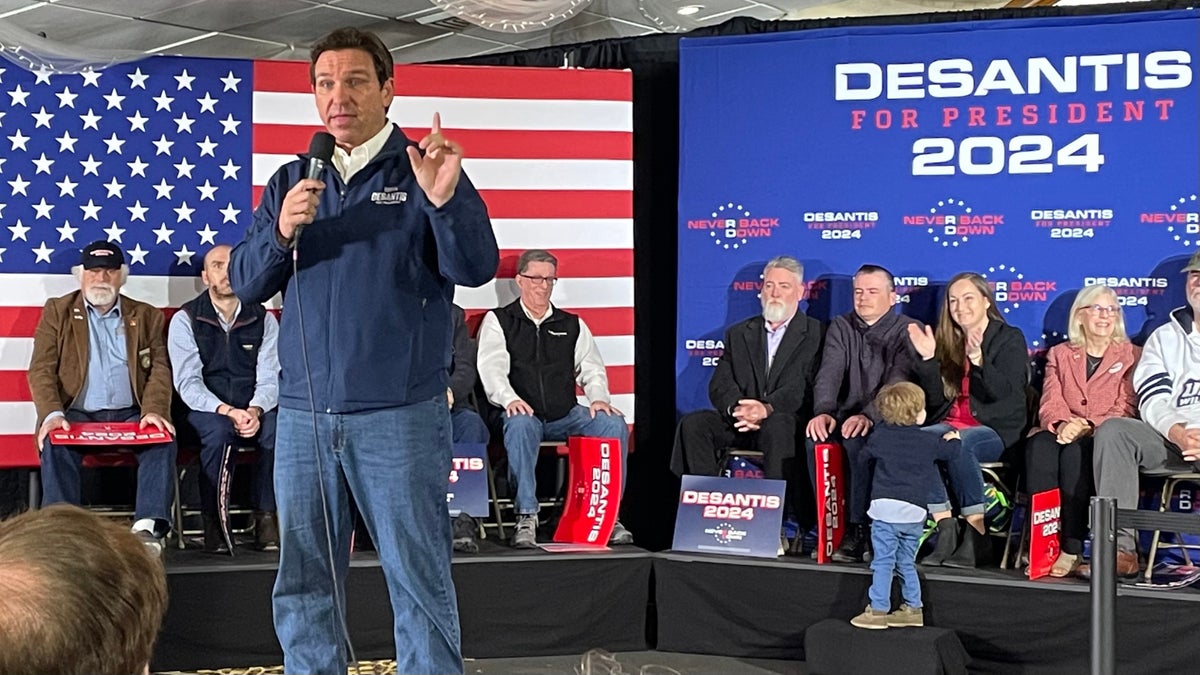 DeSantis, pointing to the backing from Iowa's governor, numerous state lawmakers and officials, and the probability of a Vander Plaats endorsement, highlighted that "to have so many members of the Iowa legislature, to have the governor, and then to have Bob and his network. That's going to be a pretty powerful machine and we're going to turn all that on. Or they'll turn that on. And we're going to go there and do that."
DeSantis predicted "that these first two states are going to totally upend the conventional wisdom."
Taking a shot at some of his rivals, DeSantis argued that Republican primary voters "certainly don't want to fall in line behind an establishment candidate who's not going to be able to make any big changes. And I think that's true for most of the people who are running against us in the primary."
Vander Plaats is a top social conservative leader in a state where evangelical voters play an outsized role in Republican politics. Vander Plaats backed former Arkansas Gov. Mike Huckabee in 2008, former Sen. Rick Santorum of Pennsylvania in 2012, and Sen. Ted Cruz of Texas in 2016 – all three of whom went on to win the Iowa caucuses, but failed to capture the GOP presidential nomination.
Ahead of Friday's forum, Trump's political allies have dismissed the importance of a Vander Plaats endorsement.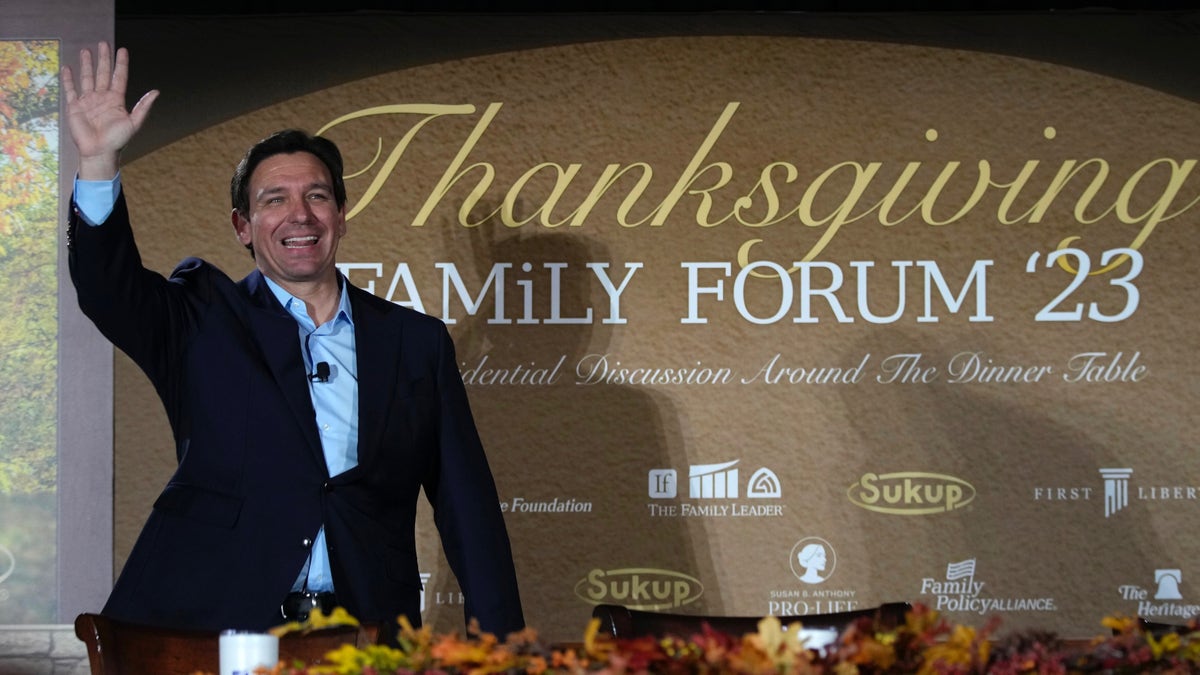 A recent memo from veteran Republican pollster Tony Fabrizio, who among other things conducts surveys for the Trump-aligned super PAC Make America Great Again Inc., argued that a Vander Plaats endorsement would have "no significant impact" on the caucuses.
Pointing to polling he conducted in September, Fabrizio charged that "while the DeSantis camp will try and spin that a Vander Plaats endorsement will revive their sputtering and shrinking campaign, cold hard data tells a much different story."
WITH CLOCK TICKING TOWARDS FIRST VOTES IN THE GOP PRESIDENTIAL NOMINATION RACE, THIS CANDIDATE REMAINS IN THE DRIVER'S SEAT
When asked about the criticism, Vander Plaats told Fox News that "my endorsement means one vote. Beyond that, we'll see what happens."
However, he added, "I think their obsession with my endorsement probably would indicate that they're more fearful of it than they should be."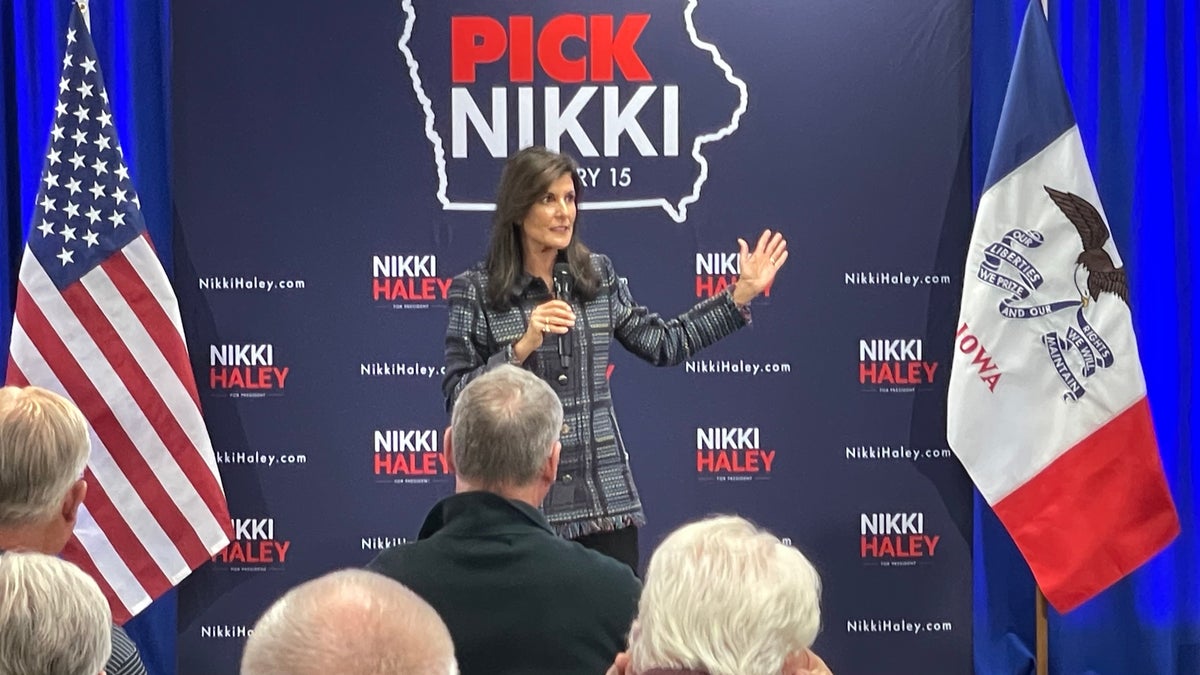 A couple of hours before the presidential forum in Des Moines, Haley on Friday landed a surprise endorsement from another social conservative leader in Iowa.
As Haley was taking questions from the audience at a town hall in Newton, Iowa, Marlys Popma, the former Iowa GOP executive director and former president of the Iowa Right to Life, stood to speak.
CLICK HERE TO GET THE FOX NEWS APP
"I was an undecided voter when I walked in here today, and I am no longer an undecided voter," Popma said, as many in the crowd applauded. "I just want to tell Nikki that I wholeheartedly support you."
The big question going forward is whether the Reynolds and Vander Plaats endorsements of DeSantis, and the surprise backing of Haley by Popma, can make a dent in Trump's commanding lead over the rest of the field.
Nicole Schlinger, a longtime Iowa-based strategist with close ties to evangelicals, argued that endorsements only go so far.
"I think what matters more to Iowa caucus goers than anything is meeting with the candidates and getting their questions answered about their policy positions," she told Fox News. "Endorsements, whether it's the governor or Bob Vander Plaats, can shine a light on the campaign, and then it's up to the candidate to seal the deal."
Get the latest updates from the 2024 campaign trail, exclusive interviews and more at our Fox News Digital election hub.
Original News Source Link – Fox News

Running For Office? Conservative Campaign Consulting – Monthly Rates!