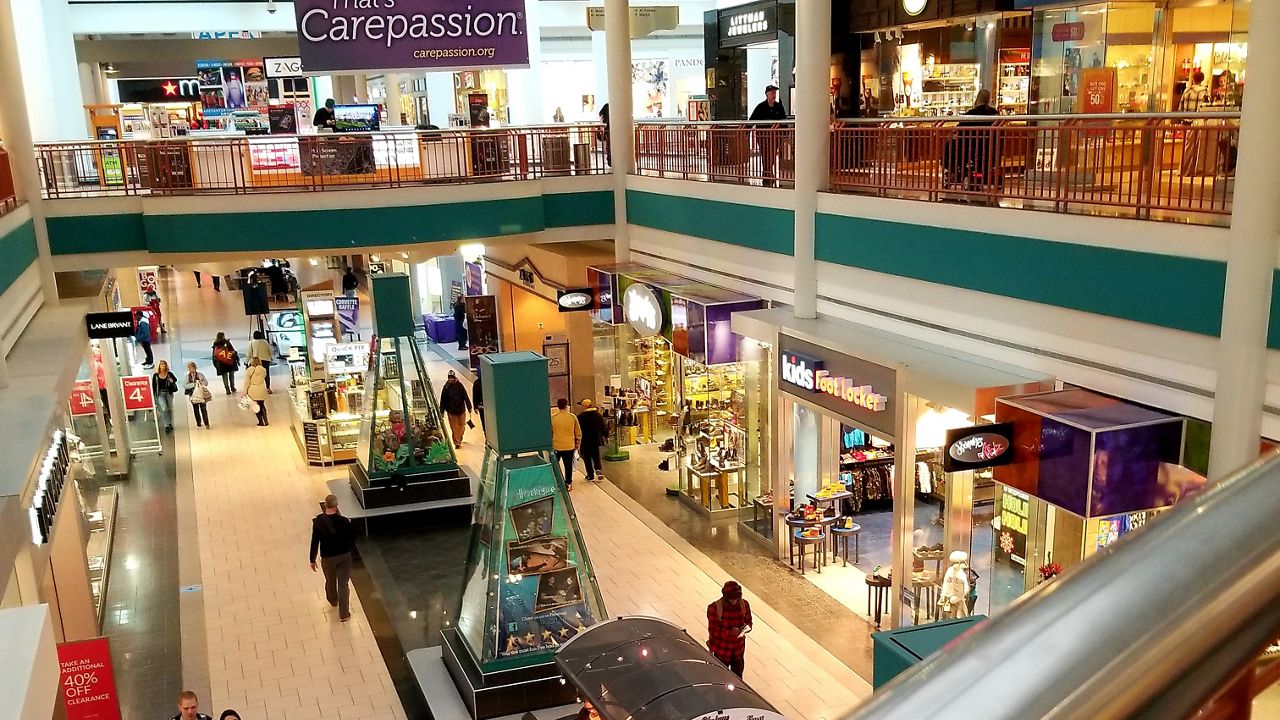 The second Monday in October is known as the Thanksgiving holiday in Canada. At the same time, this weekend is usually busy at Destiny USA as many shoppers head to the mega-mall with the day off.
Unfortunately, with the U.S. border for Canadian guests still closed, shoppers north of the border won't be making the trip Monday.
Regardless, Destiny officials say business has really been picking up over the last few weeks. There are at least a half dozen new venues that recently opened while both Columbus Day and the Canadian Thanksgiving weekend are always busy.
Meanwhile, the U.S. border remains closed to Canadian travelers through October 21. While the deadline has been pushed back multiple times, the closure is having a ripple effect on U.S. businesses.
Destiny officials said they usually get a nice boost from Canadian bus trips from now through the holidays. They're optimistic the border will open in 10 days, and that will certainly help bring more revenue in.
"Canadian shoppers have typically made up 20-22% of the traffic here at Destiny USA. So, even though we've been doing very well, traffic's been holding pretty steady without the Canadian traffic and leisure traffic, it will be great to see that number rise up a bit when that Canadian border opens so we are really looking forward to having some of them back here," said Destiny USA Director of Marketing Nikita Jankowski.
Jankowski said Destiny is working with I Love New York and Visit Syracuse on offering incentives to Canadian shoppers to come back to Destiny once the border opens.
Jankowski said many bus trips, like to visit Central New York for its many attractions and then a stop at Destiny, is convenient whether it's on the way or from their other destinations.
October 21 is also the day Funny Bone Comedy Club is expected to re-open in the mall. ​