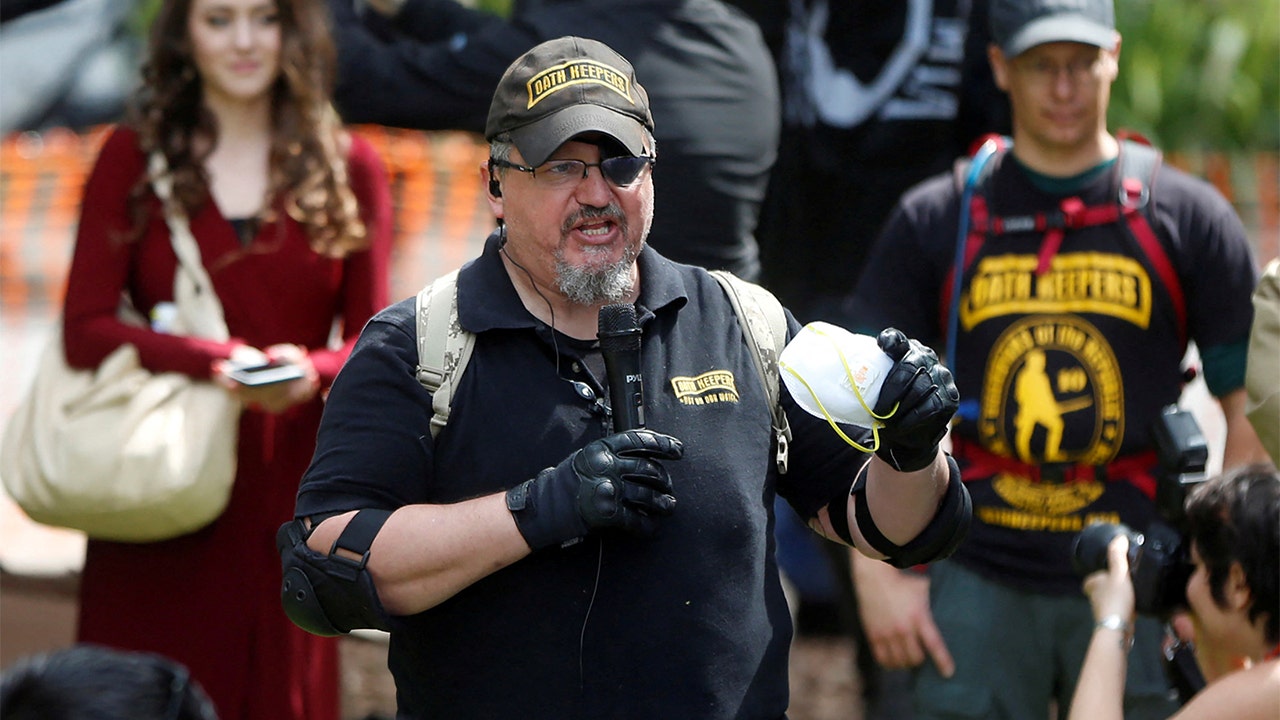 NEWYou can now listen to Fox News articles!
The Department of Justice unveiled seditious conspiracy charges against 11 defendants, including the founder and leader of the right-wing Oath Keepers militia group, Elmer Stewart Rhodes III, for their role in the Jan. 6 riot at the U.S. Capitol.
The U.S. Attorney's Office for the District of Columbia had previously charged more than 700 people across the country for their alleged participation in the riot, including at least 81 current or former service members, CBS News reported. About 275 of those defendants have been charged with a felony offense of "attempting to corruptly obstruct, influence, or impede" the Electoral College certification.
More than 150 of the defendants have pleaded guilty, and 71 had been sentenced as of Jan. 1, according to Politico. Most of these sentenced Jan. 6 offenders had been convicted of misdemeanors, such as illegally entering the Capitol building, and fewer than half of them have received prison time. The median prison sentence for the Capitol rioters was 45 days, as of Jan. 6, 2022.
Robert Palmer – who admitted to throwing a wooden plank at police outside the Capitol and to spraying a fire extinguisher at officers, then throwing the dempty device at police – has received the stiffest sentence to date, more than five years in prison.
This is a developing story. Check back for updates.