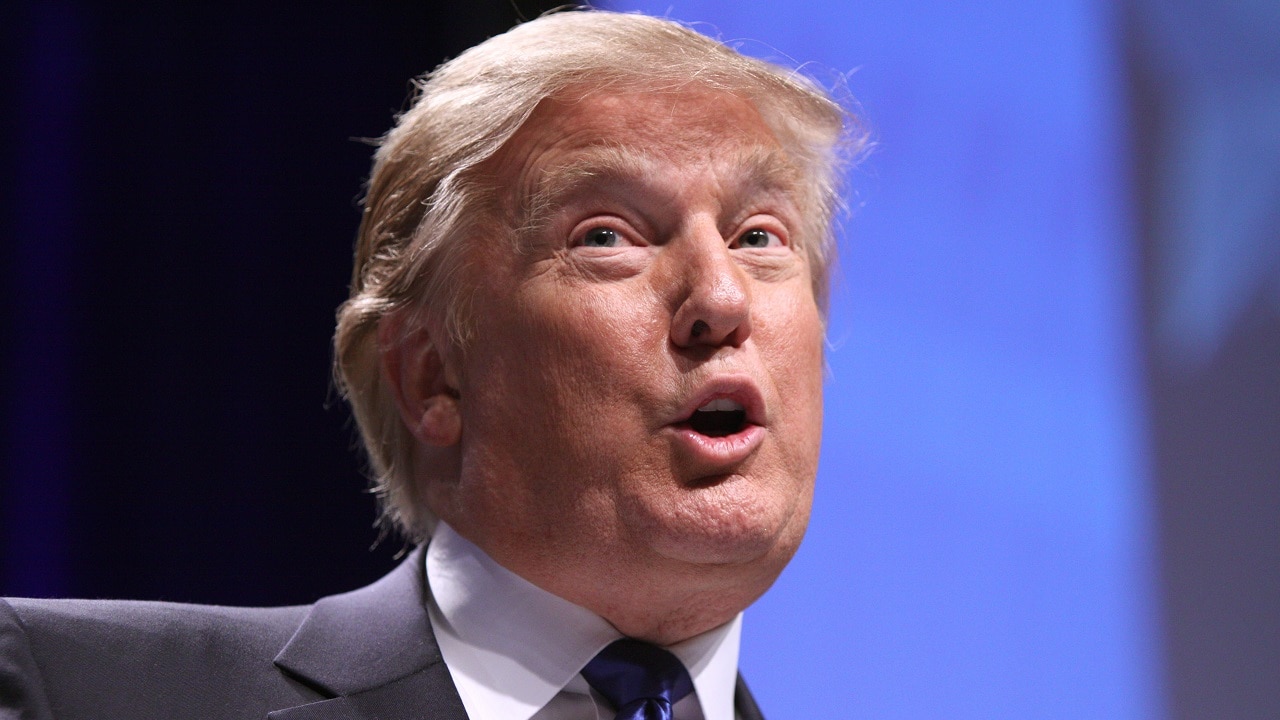 Donald Trump and That Big Mouth That Gets Him Into Trouble – Former President Donald Trump appeared on "Meet the Press" with new host Kristen Welker for a wide-ranging discussion.
The chat was forward-leaning, with Welker asking Trump about abortion, and his four pending criminal trials. And the discussion was retrospective, with Welker asking Trump about his conduct in the aftermath of his 2020 election defeat. Notably, Trump said that it was his own decision to push ahead with challenges to the 2020 election outcome.
"Former U.S. President Donald Trump said he dismissed the views of his own lawyers in continuing to challenge his 2020 defeat because he did not respect them, saying … that he made up his own mind that the election had been 'rigged,'" Reuters reported.
"It was my decision," Trump said.
Donald Trump Owns 2020 Election Behavior
Trump said that he relied upon his "instincts" in defying his own lawyers and challenging the election results. When Welker asked why Trump disregarded his lawyers, Trump said: "because I didn't respect them."
"Trump singled out former U.S. Attorney General William Barr, who told him that he had lost the election, as one of the lawyers whose advice he did not follow," Reuters reported.
"We have many people, and it's my choice … It was my decision, but I listened to some people," Trump said. "Guys like Bill Barr, who was a stiff, but he wasn't there at the time. But he didn't do his job because he was afraid."
Trump added about the lawyers he did not respect, "turns out to be RINOs [Republicans in name only], or they turn out to be not so good, in many cases." Trump continued. "But I did respect others. I respected many others that said the election was rigged."
So it sounds like, in Trump's view, lawyers were talented based on whether they told Trump what he wanted to hear or not. Trump has a well-documented history of cultivating sycophants, and excoriating dissidents; Trump values loyalty above seemingly all else – including, it seems, sound legal counsel.
Conversation Turned to January 6
Naturally, Trump's conversation with Welker led to the January 6th Capitol Riots.
"Trump faced a series of questions over a comment he made earlier this year, telling a supportive crowd, 'I am your retribution.' Asked what it means, Trump talked of having 'to protect people,' adding that he views the prison sentences given to some Jan. 6 rioters as unfair when compared with the punishments given to those who participated in racial justice protests during the summer of 2020," NBC reported.
Welker asked Trump if he would pardon imprisoned January 6th rioters.
"Well, I'm going to look at them, and I certainly might if I think it's appropriate," Trump said. "No, it's a very, very sad thing. And it's – they're diving the country so badly, and it's very dangerous."
Donald Trump Still in Front
Trump's "Meet the Press" interview and the resulting media coverage demonstrates just how wildly obsessed the U.S. remains with the real estate mogul turned political demagogue. Trump has dominated U.S. political discourse for eight years, without reprieve, and can be expected to dominate political discourse for the foreseeable future. In all likelihood, Trump will secure his third consecutive GOP nomination, at which point he will likely face incumbent Joe Biden in the general election, for a 2020 rematch.
Harrison Kass is the Senior Editor and opinion writer at 19FortyFive. An attorney, pilot, guitarist, and minor pro hockey player, Harrison joined the US Air Force as a Pilot Trainee but was medically discharged. Harrison holds a BA from Lake Forest College, a JD from the University of Oregon, and an MA from New York University. Harrison listens to Dokken.
From the Vault
The GOP 2024 Presidential Field Just Got Smaller
'Take Him Off The Ballot': Donald Trump Gets More Bad News