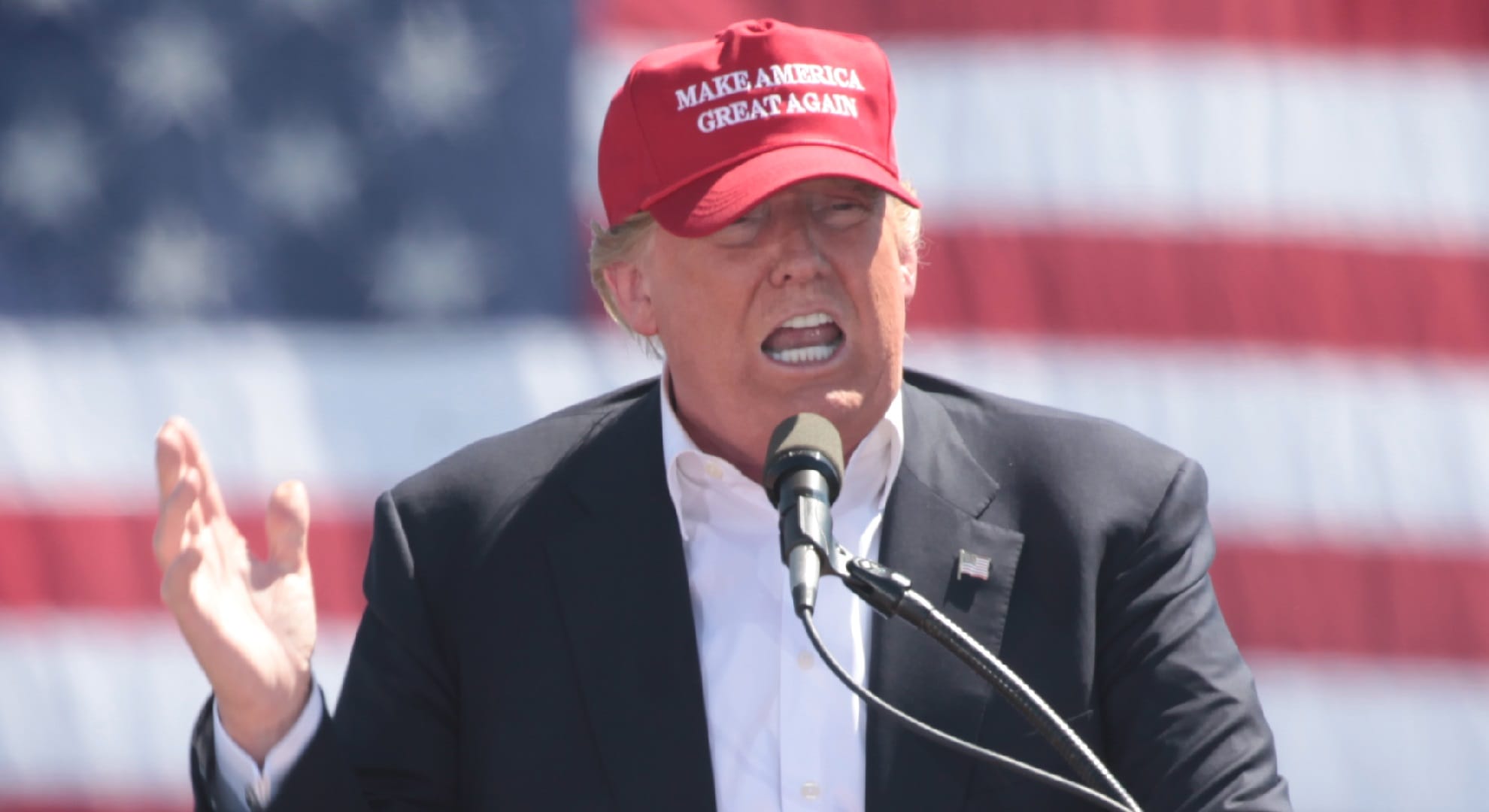 'Liar' Donald Trump's 'Unprecedented' Colorado Ballot Lawsuit – Colorado Secretary of State Jena Griswold did not mince her words when she slammed former President Donald Trump as a "liar" following his recent comments about efforts to exclude him from the 2024 Republican primary ballots.
"Trump is a liar with no respect for the Constitution," Griswold boldly declared during an interview on MSNBC on Saturday.
Trump has found himself under scrutiny from political opponents and left-leaning organizations, who have been actively pushing states to bar him from the 2024 presidential race.
They argue that Trump's actions leading up to and during the January 6, 2021, Capitol attack squarely fall under the disqualification criteria outlined in Section 3 of the 14th Amendment. This section prevents individuals from holding federal office if they have "engaged in insurrection or rebellion" or "given aid or comfort to the enemies thereof."
Colorado Secretary of State Griswold firmly refuted Trump's claim that these state-level actions constitute "election interference." She asserted, "To say that a section of the 14th Amendment is 'election interference' and considering how to uphold the Constitution is 'election interference' is un-American. We know that the former president is a liar who will do everything he can to hold on to power."
Trump continues to deny any wrongdoing in the criminal cases against him and has pleaded not guilty in three of them.
Still, Griswold emphasized the unprecedented nature of the situation, stating, "One of the reasons that this situation is so unprecedented is we've never had a president try to steal the presidency and then have the audacity to try to run for office."
Lawsuit Lodged by Liberal Group
Citizens for Responsibility and Ethics in Washington, a liberal watchdog organization, filed a lawsuit against Griswold last week in state district court, seeking to prevent her from including Trump's name on the GOP primary ballot.
While Griswold maintained that she couldn't single-handedly determine Trump's eligibility, she stressed the importance of legal intervention. "Ultimately, it's good for a court to weigh in," she remarked. "It's not a cut and dry case, and that's why it's important that we're seeing this litigation."
Colorado isn't the sole battleground in this ongoing struggle. Similar efforts to keep Trump off the ballot have surfaced in key primary states including New Hampshire, Michigan, and Arizona, setting the stage for a contentious lead-up to the 2024 election.
Donald Trump 'Will Never Quit'
Election officials in several states are considering whether to remove Donald Trump's name from the 2024 ballot under the 14th Amendment.
While conservative law professors William Baude and Michael Paulsen argue for disqualification, two liberal nonprofits pledge legal action if Trump's name appears.
Also, House Democrat Adam Schiff and U.S. Democratic Senator Tim Kaine voiced their support for disqualification.
Yet, according to the US Constitution, there are only three qualifications a person must fulfill to run for President:
-Be at least 35 years old
-Be a natural-born citizen
-Have lived in the U.S for a minimum 14 years
As of now, Trump fits all of them.
Georgia Gilholy is a journalist based in the United Kingdom who has been published in Newsweek, The Times of Israel, and the Spectator. Gilholy writes about international politics, culture, and education.