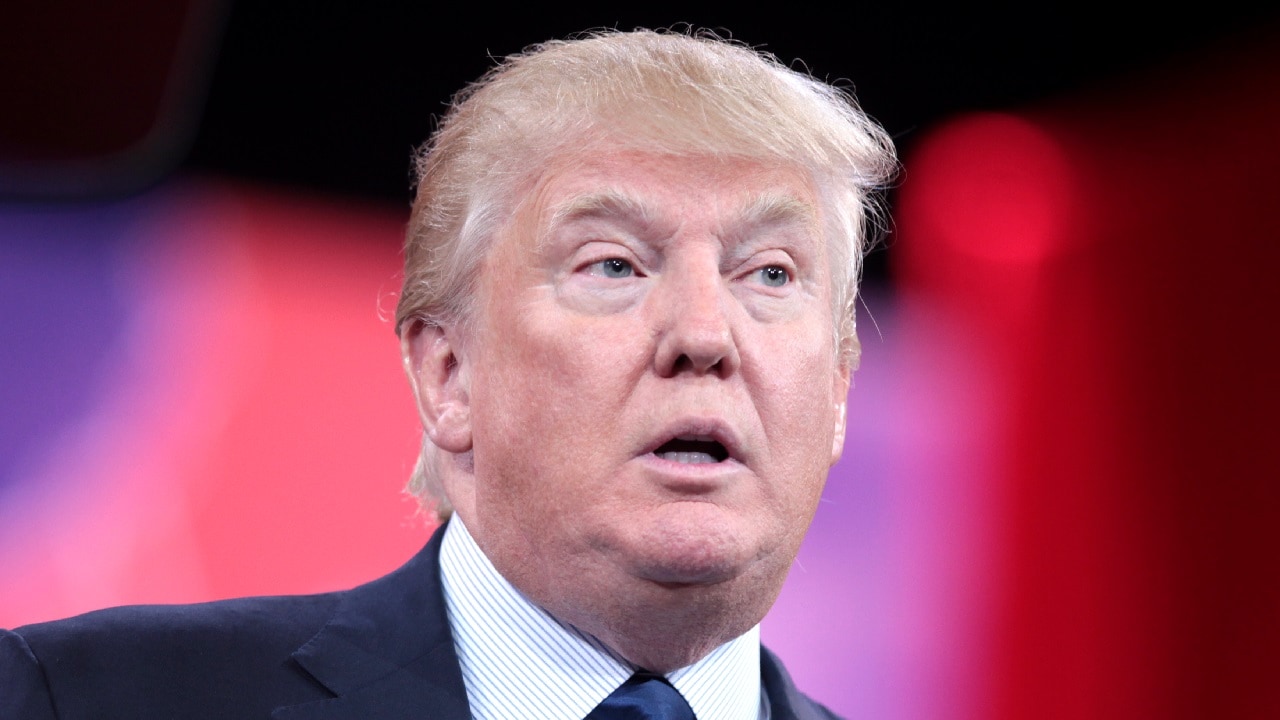 Donald Trump Gears Up Iowa Efforts to Dent DeSantis – Former President Donald Trump is intensifying his campaign efforts in Iowa, aiming to deliver a decisive blow to Florida Governor Ron DeSantis' bid and signal to other campaigns to step aside.
With seven prior visits to Iowa this year, Trump is set to host a "Team Trump Caucus Commitment" organizing event with campaign volunteers at the Jackson County Fairgrounds in Maquoketa, followed by remarks at the Grand River Conference Center in Dubuque this Wednesday.
Trump's team revealed plans for three more stops in Iowa during the first half of October, and again in the final days of the month. The Trump campaign is also enlisting the expertise of Alex Meyer, a recent addition to the RNC's political data team, as a senior adviser focusing on both Iowa and Missouri.
Big Changes Afoot for Donald Trump in Iowa
These major shifts come from a candidate who has maintained a relatively low-key footprint on the campaign trail through the summer, compared to the aggressive advertisements of the pro-DeSantis PAC in Iowa.
MAGA Inc., the super PAC supporting Trump, is injecting over $700,000 into advertising in the Midwestern state this week. Trump's Iowa team has already amassed 27,500 signed caucus pledge cards and secured 1,500 local volunteers in the state.
"No candidate has ever won Iowa [GOP caucus] by more than 12 points, and even the most conservative polls have us at double that margin," Alex Latcham, the Trump campaign's early states director, told Politico.
DeSantis, on the other hand, has been actively engaging with the Iowa electorate, making extensive visits and rallying endorsements. He views Iowa as a pivotal battleground, where the caucuses on Jan. 15, 2024, offer immense potential for momentum as the primary season kicks off. DeSantis has garnered 40 endorsements from state legislators, visited 58 of the state's 99 counties, and campaigned alongside popular governor Kim Reynolds. The PAC supporting DeSantis has outspent the MAGA Inc. PAC in Iowa, buying $15.6 million worth of ads through November.
While acknowledging they would be content with a strong second-place finish in Iowa, DeSantis' team remains confident. The candidate has emphasized key issues and teamed up with influential figures within the state. However, DeSantis and his team have started to question Trump's operations in Iowa, highlighting a potential vulnerability for Trump with evangelical voters.
Ron DeSantis in Trouble
Former President Donald Trump continues to surge ahead in the Republican primary race, favored as the nominee by nearly 60 percent of GOP voters, according to a recent WSJ poll.
Trump's initial main challenger, Ron DeSantis, has seen his support plummet by half as he faces mounting challenges.
Despite facing a total of 91 felony indictments, the former president seems unstoppable, forcing his rivals to reconsider their strategies in the face of his political juggernaut.
Candidates who had previously refrained from criticizing Trump to avoid alienating the Republican base are reportedly gearing up to challenge him.
These challengers are also expected to intensify their campaigns in early-voting states like New Hampshire and Iowa in a bid to slow down Trump's momentum.
The Iowa caucuses remain a dynamic battlefield, with DeSantis determined to outwork his competition, including Trump. The pivotal question looms: Can Trump's gravitational pull be overcome, or will it reign supreme?
Georgia Gilholy is a journalist based in the United Kingdom who has been published in Newsweek, The Times of Israel, and the Spectator. Gilholy writes about international politics, culture, and education.