Twitter CEO Elon Musk said on Tuesday that he discovered a stash of T-shirts with the "#StayWoke" slogan printed on the front inside a closet at the company's San Francisco headquarters.
In a video shared on Twitter, Musk is seen filming the dark-colored T-shirts with the "#StayWoke" slogan plastered in white as other people are heard laughing in the background.
"Here we are at the merch … and there's an entire—entire closet full of hashtag woke t-shirts," Musk says in the 12-second clip while recording one of the shirts that is being held by someone.
"A secret closet," an individual accompanying the billionaire is then heard saying jokingly off-camera.
Found in closet at Twitter HQ fr 🤣🤣 pic.twitter.com/3xSI3KvvHk

— Elon Musk (@elonmusk) November 23, 2022
The video of the Tesla CEO and SpaceX founder quickly went viral and gained a lot of traction on social media, collecting more than 22 million views on Twitter as of Thursday.
The billionaire's post was met with controversy in the comments. Many people cheered at the video, while other individuals posted dissatisfied messages, including a former Twitter employee.
Sioban Massiah asked Musk to send the shirts to her, saying the company "worked hard on that merch and I'd rather distribute it myself than to know it in a garbage can."
"The social justice warriors even had their own adorable uniforms at Twitter," comedian Tim Young said on Twitter.
The Origin of Twitter's '#StayWoke' T-shirts
Jack Dorsey, the former CEO of Twitter, was seen wearing a similar grey T-shirt branded "#StayWoke" next to the company's logo years ago while making an appearance at the annual "Code Conference" in 2016, where he discussed Black Lives Matter protests.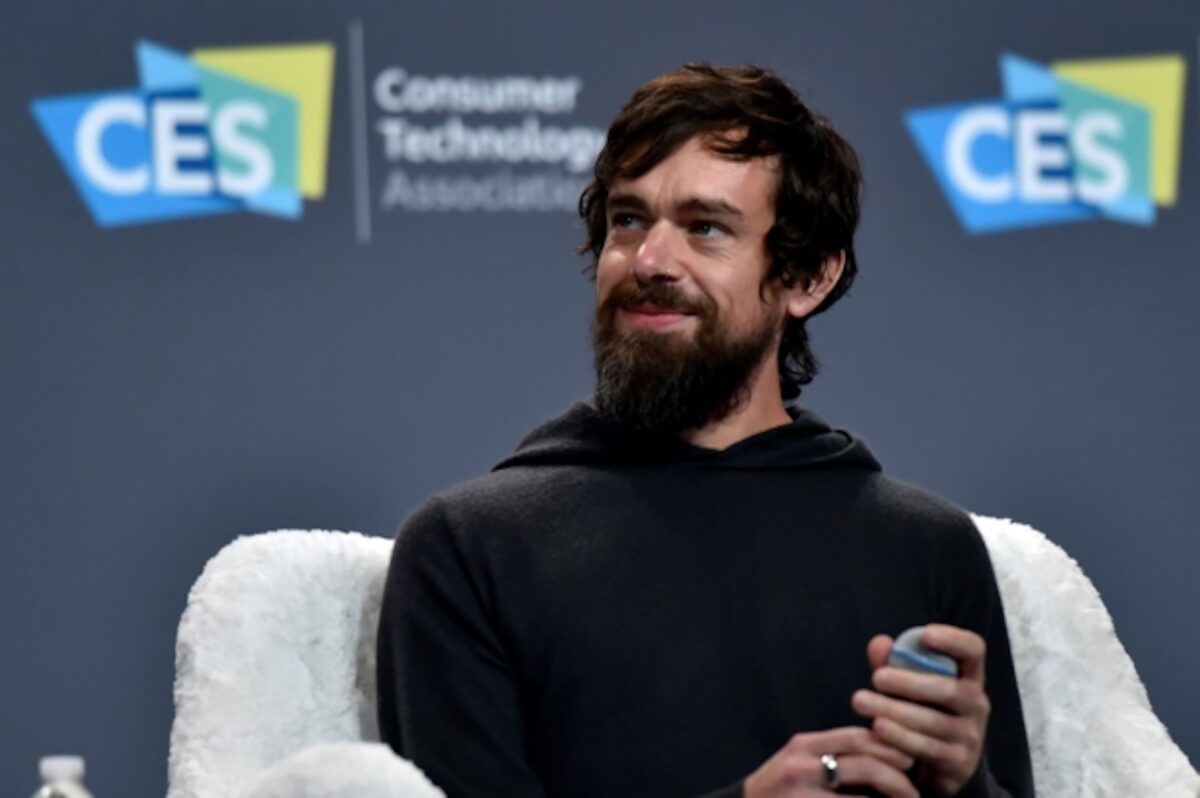 "Do you want to explain what #StayWoke is?"—was show anchor Peter Kafka's opening sentence as Dorsey walked toward his seat.
"Maybe later," Dorsey responded. He eventually explained his interpretation of the phrase about 30 minutes into the conversation, saying the meaning "has evolved a little bit over time."
"So, this—this shirt says 'StayWoke' … my interpretation of what it means … is really being aware, and staying aware, and keep questioning. Being awake, and eyes wide open around what's happening around the world," Dorsey said.
The shirts were reportedly made by Twitter employees following the Ferguson, Missouri, shooting of Michael Brown. Brown was shot by police officer Darren Wilson outside St. Louis on Aug. 9, 2014, which led to protests and riots.
A number of employees at the company, including Dorsey himself, joined late-night protesters in the streets of Ferguson. Dorsey also posted messages on Twitter from the protests on his personal account.
"And to me, that's when I really first saw this phrase in action—was making sure that we're telling our story, and we're telling what's on the ground, and we saw it live through Twitter," Dorsey explained to Kafka why he's wearing the t-shirt branded "#StayWoke."

Musk also linked a memo (pdf) of the Ferguson shooting to his original Twitter post, indicating that he's aware of what the slogan stands for.
In a since-deleted post, Musk said the "#StayWoke shirts stem from the Ferguson protests," enraging some of his 118.6 million follower base by alleging that the "Hands up don't shoot" phrase was "made up" and "fiction."
Musk later deleted the Twitter post and instead linked the copy of the Department of Justice (DOJ) investigation that concluded there was no reliable evidence that Brown had his hands up at the time of the shooting.
Witnesses initially claimed that Brown, who had robbed a convenience store before the shooting occurred, had his hands raised, inspiring a number of activists, politicians, and media outlets to spread a "Hands Up, Don't Shoot" movement that was widely used in the protests and riots. However, the DOJ concluded that the "hands up" claim was inconsistent with the physical and forensic evidence.
Portland-based journalist Andy Ngo, an expert on the anarcho-communist group "Antifa" also responded to Musk's post, saying the "Hands Up, Don't Shoot" narrative is "one of the biggest hoaxes to come from the American left in the last decade."
"That big lie has inspired many to become radicalized and militant," Ngo said on Twitter.
From NTD News