Rachael Rollins will leave her post as the Massachusetts U.S. Attorney on Friday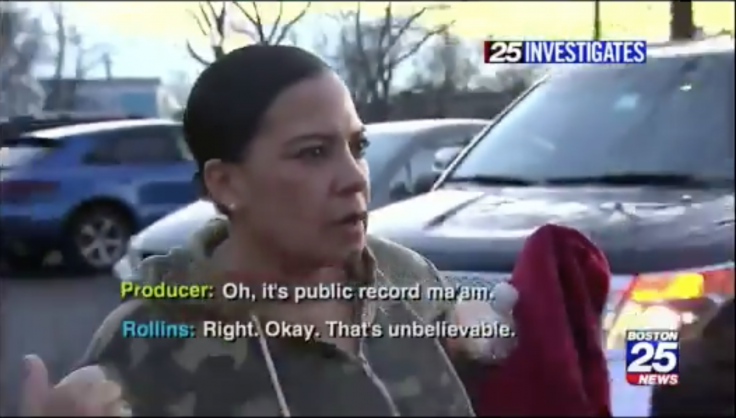 An embattled George Soros-backed U.S. attorney announced that she would resign this week, hours before a Department of Justice investigation concluded she broke campaign finance laws and lied under oath.
Rachael Rollins will leave her post as Massachusetts U.S. Attorney on Friday, her attorney said late Tuesday. On Wednesday, the Department of Justice's Office of the Inspector General concluded a months-long investigation into whether Rollins violated the Hatch Act after she attended a Democratic National Committee featuring first lady Jill Biden in the summer of 2021.
"We found Rollins's conduct described throughout this report violated federal regulations, numerous DOJ policies, her Ethics Agreement, and applicable law, and fell far short of the standards of professionalism and judgment that the Department should expect of any employee, much less a U.S. Attorney," the DOJ said in its report.
The Senate voted to confirm Rollins along party lines in 2021 along party line votes. Republicans opposed Rollins's nomination, citing her history of not prosecuting crimes including theft, drug dealing, and vandalism when she was Suffolk County Attorney.
Rollins's resignation is a setback for Soros, who has seen a string of electoral victories in recent years after funding the campaigns for progressive prosecutors around the country. Massachusetts Democratic Sens. Ed Markey and Elizabeth Warren were Rollins' largest supporters during her confirmation fight in the Senate. In a 2021 statement the two said "Rachael Rollins has for years dedicated herself to the people of Massachusetts and equal justice under the law."
Rollins came under fire in 2021 after she threatened to issue a traffic citation to a driver she claimed cut her off in traffic. When a reporter asked Rollins about the incident, the prosecutor again threatened legal action.
"I'll call the police on you and make an allegation and we'll see how that works with you," Rollins said.
This is a developing story and will be updated to include additional information.
Original News Source

Running For Office? Conservative Campaign Management – Election Day Strategies!