A former Department of Transportation general counsel under Donald Trump questioned the Environmental Protection Agency's (EPA) absence from a House hearing on the agency's expansive new tailpipe emissions standards.
"I would expect they probably briefed the press about the rule when they published it so that they could get favorable stories in the press, so I think they can brief Congress," said Steve Bradbury, now a distinguished fellow at The Heritage Foundation.
The agency expects that its rules could drive the mass adoption of electric cars over the next decade, projecting that by 2032, two-thirds of new light-body vehicles sold in the United States will be electric.
"The EPA published close to 2,000 pages of detailed explanation and analysis, explaining to the world its rules, and I think [there are] plenty of questions to be asked about that detailed analysis, and the experts at the EPA who were intimately involved in it I think should appear before the Congress and answer questions," he added.
Bradbury spoke at a May 17 hearing of the House Oversight Committee's economic growth subcommittee.
The EPA explained its absence by citing that "the proposed rules identified as the subjects of the hearing are currently open for public comment," according to Reuters.
The Epoch Times has reached out to the EPA for confirmation.
"We're supposed to be a rule of law nation, but it seems like we're concerned with these unelected bureaucrats with the law of the rule," said Rep. Pat Fallon (R-Texas), who chairs the economic growth subcommittee.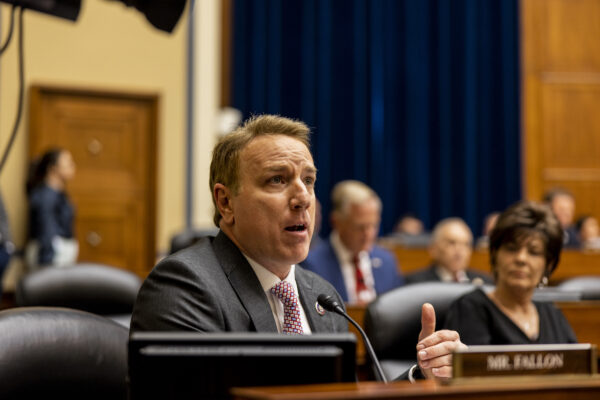 He added that it seemed as though EPA and other executive-branch bureaucracies were "compelling" consumers to go electric, stating that his own decision to buy an electric vehicle reflected more personal incentives.
"My wife wanted one. I like to keep her happy," he said.
Rep. Melanie Stansbury (D-N.M.) argued that talk of consumer compulsion from Republicans was disingenuous before saying that her political opponents would not, in fact, have a choice when it comes to the electrification of U.S. transportation.
"Whether or not you like it, whether or not you support it politically, it's happening, and whether or not you want to drive an electric vehicle, I guarantee you that you are very likely to be driving [one] in the next several decades, whether you want to or not, because that is just where the industry is going," she said.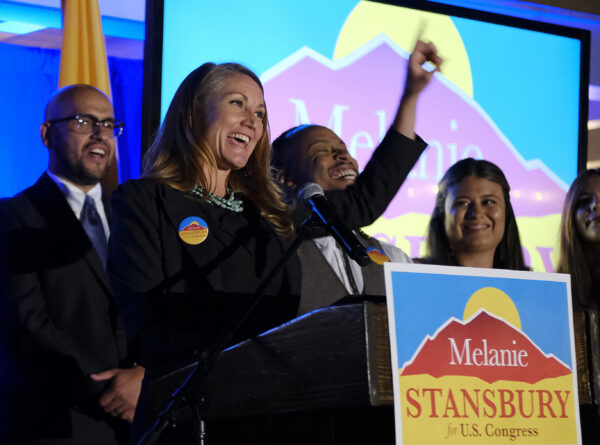 Experts and Lawmakers Divided
"The regulatory pronouncements at issue here are not your garden-variety administrative actions: They are the products of a towering arrogance," Bradbury said in his prepared remarks for the subcommittee.
He argued that the EPA's rules impinge on the territory of Congress and the Department of Transportation.
But the Biden EPA's moves met with plaudits from other experts, including Shannon Baker-Branstetter of the left-leaning Center for American Progress.
"These standards are technology neutral, and can be met by a variety of technologies," said Baker-Branstetter, whose placard referred to her as "Mx."
Baker-Branstetter claimed the regulations "could be even stronger," citing projections from the International Council on Clean Transportation that anticipate two-thirds of cars bought in 2032 will be electric.
That organization, which is funded by the European Commission, the United Nations, the ClimateWorks Foundation, and the Rockefeller Brothers Fund, among other entities, attributes the shift to the Schumer-Manchin bill and standards from the California Air Resource Board.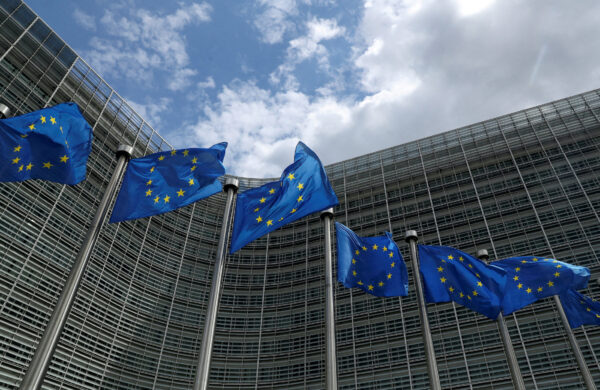 Rep. Shontel Brown (D-Ohio) asserted that the EPA standards would help those in her northern Ohio district, historically a hub of American manufacturing.
The EPA rules would, she said, "have particular benefits for communities of color, who suffer an unequal burden of climate pollution."
Republicans argued that some "green" moves under Biden are downstream of politics rather than environmental concerns.
Rep. Anna Paulina Luna (R-Fla.) pointed out that Tesla, an early leader in the development of commercial electric cars, was not invited to the White House's summit on electric vehicles in 2021.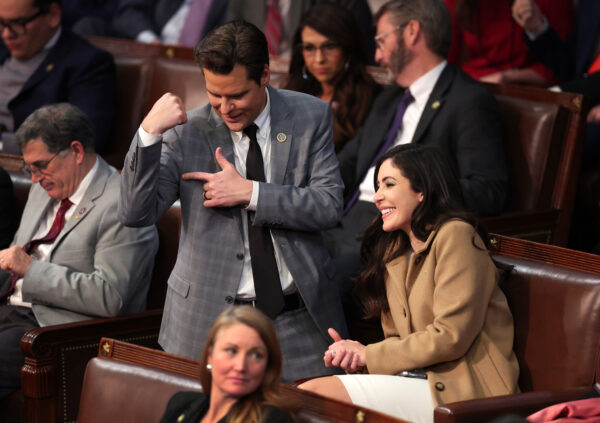 "That's probably because Elon Musk is very based and doesn't have much to say about this administration or their impact on the environment," she said.
Original News Source Link

Running For Office? Conservative Campaign Consulting – Monthly Rates!