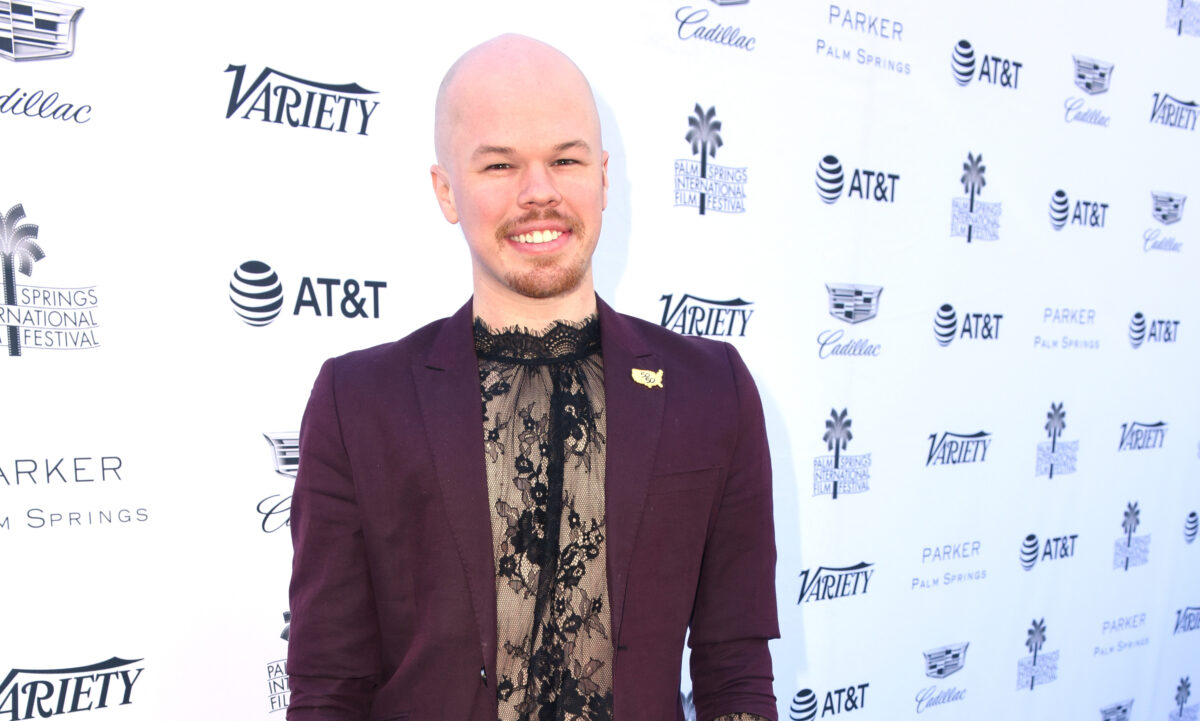 Samuel Brinton, a former Biden administration nuclear waste official was arrested in Montgomery County, Maryland, on Wednesday night as a "fugitive from justice."
A Montgomery County arrest record shows Brinton was arrested in Rockville.
"Montgomery County Police assisted in the arrest of Sam Brinton," Shiera Goff, a Montgomery County Police Department spokesperson, said in a statement to Fox News. "The Metropolitan Washington Airports Authority Police are lead on this."
Brinton, who identifies as non-binary, had served as Deputy Assistant Secretary for the Office of Nuclear Energy; a job overseeing nuclear waste policy. Brinton's tenure with the Office of Nuclear Energy lasted from June 19 to Dec. 11, 2022.
Brinton was placed on leave in November after being charged with stealing luggage. By Dec. 12, the Department of Energy (DOE) confirmed Brinton was no longer employed with the department. Brinton avoided jail time in two separate criminal cases in Nevada and Minnesota, but was ordered to pay restitution and enter a pretrial diversion program.
It is not clear why Brinton was considered a fugitive from justice during Wednesday night's arrest.
"Brinton was arrested at approximately 10 p.m. last night in their home on College Parkway," Goff told Fox News. "They are being held in the Montgomery County Central Processing Unit on a no-bond status as they await an extradition hearing. That's all of the information we have on our end."
NTD News reached out to lawyers who represented Brinton in his Nevada and Minnesota cases, but neither responded by the time this article was published.
Brinton's arrest could jeopardize his status in the pretrial diversion program. Such programs typically require participants to stay out of trouble and abide by other conditions and those who violate the diversion program terms could end up back in court.
Who is Sam Brinton?
Brinton, who has a Master of Science Degree, had been in charge of spent nuclear fuel and waste disposal at the Office of Nuclear Energy. According to hiring documents obtained by The National Pulse through the Freedom of Information Act, Brinton's position entailed having a top-secret "Q clearance" and receiving a $178,063 annual salary.
Prior to his DOE role, Brinton had been a drag queen and an LGBTQ+ activist. Brinton had also spoken on college campuses about "kink" and had advocated puppy dog BDSM fetish roleplay for students, The National Pulse reported.
Brinton's Past Legal Troubles
Brinton was initially arrested and charged in October of last year, following allegations he had stolen a woman's blue Vera Bradley suitcase from the baggage claim area at the Minneapolis-St. Paul Airport on Sept. 16. News of the charges broke in November.
Just weeks after the first luggage theft allegation emerged, he was charged in a second luggage theft incident. Brinton was caught on camera taking luggage belonging to another person at Harry Reid International Airport in Las Vegas, Nevada, in July 2022.
Brinton faced a felony theft charge in Nevada but pleaded no contest to misdemeanor theft on April 12, according to court records. Judge Ann Zimmerman ordered Brinton to pay $3,670 in restitution to the victim and "stay out of trouble," according to court records.
One week after the Nevada case, Brinton again avoided jail time in Minnesota through a pretrial diversion program. As part of the decision, Brinton was also ordered to undergo a mental health evaluation and write a letter of apology to the owner of the stolen luggage, among other requirements.
From NTD News
Original News Source Link

Running For Office? Conservative Campaign Consulting – Monthly Rates!