Verdict: Fake News is an existential threat to American democracy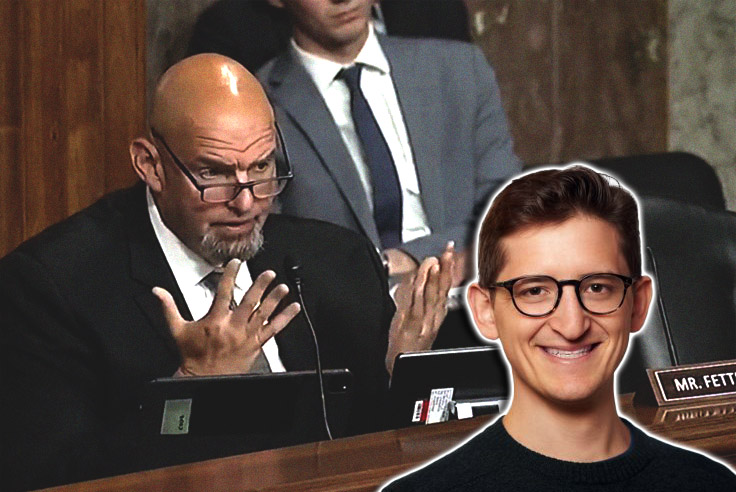 Claim: That Sen. John Fetterman (D., Pa.) said the following on Tuesday while questioning former Silicon Valley Bank CEO Greg Becker: "Shouldn't you have a working requirement after we bail out your bank? Republicans seem to be more preoccupied with SNAP requirements for hungry people than protecting taxpayers that have to bail out these banks."
Who said it: Jeff Stein, reporter for the Washington Post, in a tweet he eventually deleted in response to widespread criticism.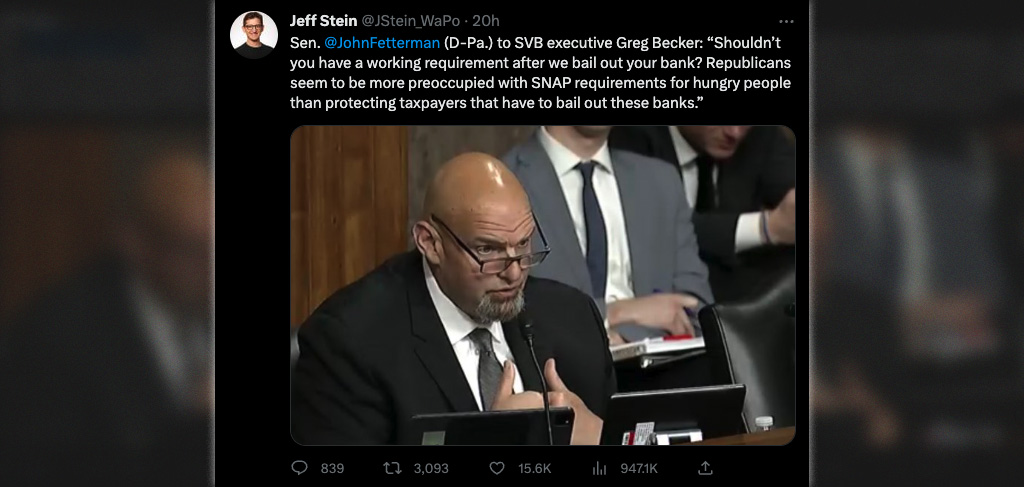 Context: Fetterman returned the U.S. Senate in April after a two-month absence to receive treatment for what his office described as "depression." It's been just over a year since Fetterman suffered a near-fatal stroke on the campaign trail that left him cognitively impaired.
Since taking office in January, the senator has experienced "serious mental health challenges" while struggling to "come to terms with the fact that he may have set himself back permanently by not taking the recommended amount of rest during the campaign," according to the New York Times.
As a result of his poor health decisions, Fetterman is unable to speak in coherent sentences and requires the use of a closed captioning device to understand what other people are saying. This poses a challenge to the liberal journalists who adore Fetterman and have sought to portray him as an inspirational figure on par with Abraham Lincoln.
When it comes to Fetterman's public statements, journalists can either quote him accurately or they can attempt translate his words into English. The former is called doing journalism, they latter is called peddling misinformation and threatening to undermine the sacred pillars of our cherished democracy.
Analysis: Let's compare Stein's account of Fetterman's statement with what the senator actually said at the hearing on Tuesday: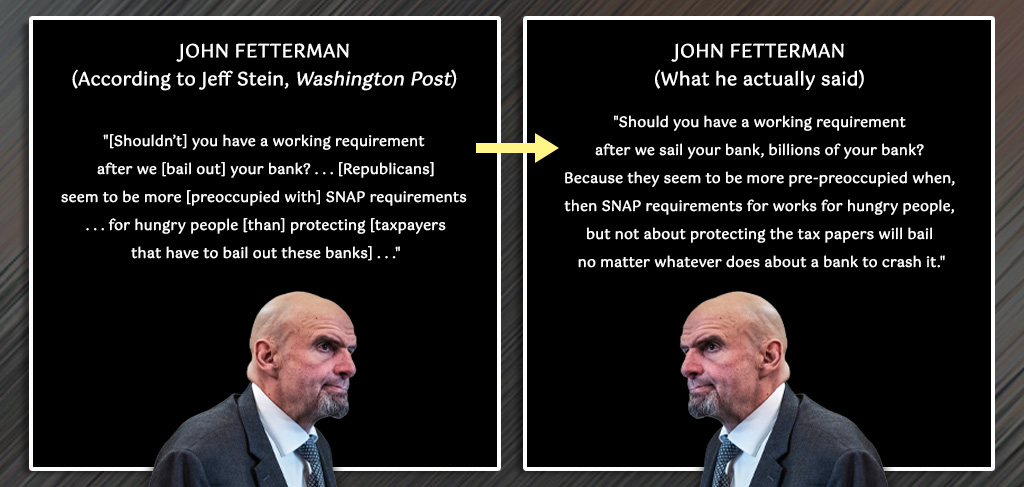 The evidence proves beyond a reasonable doubt that Stein deliberately misrepresented Fetterman's actual remarks. He is guilty of peddling dangerous misinformation on the World Wide Web, which amounts to a literal assault on American democracy.
Verdict: We rate this claim 4 Clintons and 2 Sad Washingtons (for assaulting our cherished democracy with misinformation).



Original News Source

Running For Office? Conservative Campaign Management – Election Day Strategies!