As the 2020 Presidential election reaches its two year anniversary, Donald Trump supporters and midterm candidates continue to spread the falsehood that the former president won the contest.
Election deniers, such as Kari Lake, Mark Finchem and Kristina Karamo, have all enjoyed Trump-endorsements, even as he more recently appeared to pivot over the claim.
The findings of the January 6 committee have further reinforced efforts to put the myth that Trump won to bed. However, dubious claims about the 2020 election continue to emerge, and not just from the right.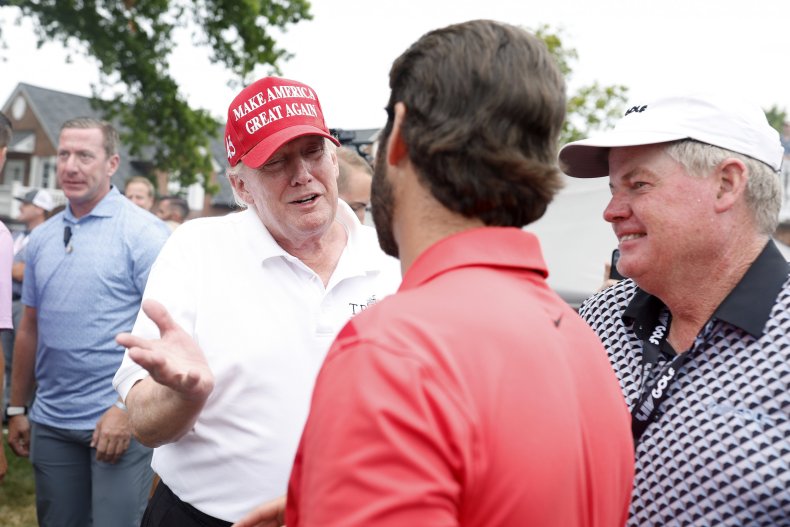 The Claim
In a tweet sent on August 2, 2022, Dash Dobrofsky, host of the Uncovering The Truth podcast, claimed that the only people arrested for election fraud have been Trump supporters. The tweet received more than 17,000 engagements on the social media site.
The Facts
Voter fraud still looms large in public conversation, as Trump's supporters continue to make the false allegation that the Republican Party won the 2020 presidential election.
Indeed, the January 6 committee continues to examine the extent to which Trump encouraged supporters to the US Capitol following the results.
Although erroneous claims questioning the Biden win persist, multiple reports by Newsweek and other outlets show that most of those charged with voter fraud were, in fact, Republican voters.
These included three Florida residents alleged to have cast multiple ballots and a Pennsylvania man who admitted he had registered his dead mother.
In October 2021, a Republican supporter from Nevada who claimed that someone else voted using his dead wife's name was himself charged with voter fraud, after prosecutors said he had submitted the fraudulent ballot.
These well-publicized cases have drawn plenty of attention, but Dash Dobrofsky is wrong to claim Democratic party supporters are entirely fault-free when it comes to voter fraud.
Admittedly, the numbers here are very low. Newsweek has found one known case of a Biden voter charged with voter fraud; Kelvin Bolton, a prisoner in North Florida, said he voted for the U.S. president following a series of prisoner outreach efforts of the Alachua County Supervisor of Elections.
A ProPublica article from July 2021 detailing the incident, said that Bolton and three others had "vowed to go to trial."
Conservative think tank The Heritage Foundation has recorded multiple arrests of Democrat supporters accused of voter fraud, although mostly in relation to non-presidential elections.
There are also a number of cases recorded by the foundation, where the voting intention of those charged was not revealed, which could in theory mean there were more illegally submitted Biden votes (although this is entirely speculative).
Searching for "presidential election" and "general election" through its database did not reveal clear instances of Democratic voter fraud in the 2020 election either. Nonetheless, it has recorded many cases of fraudulent Trump votes and arrests.
Newsweek has contacted the Heritage Foundation for comment.
An Associated Press report from December 2021, that assessed every potential case of voter fraud in the six "battleground" states where Donald Trump disputed the results, found fewer than 475 cases "a number that would have made no difference in the 2020 presidential election," the report states.
It does note however that cases were bipartisan, meaning that at least some of the wrongdoers were Democrats. The article also states that, among those charged with fraud, some were registered Republicans or said they supported Trump.
Of the cases AP assessed many did not lead to charges. For example, of 198 possible fraud cases investigated in Arizona, only nine cases were charged with voting fraud crimes following the 2020 presidential election.
Newsweek has contacted the report's authors for comment. Newsweek also reached out to the U.S. Department of Justice to ask of any instances of Democratic voter fraud in the 2020 election were confirmed, and whether it led to charges or otherwise.
Clearly, the balance of evidence shows that the overwhelming majority of voter fraud cases was found to involve Trump supporters. Dash Dobrofsky is nonetheless wrong to claim that there were no incidences of arrests among Biden supporters, or those unaffiliated to a party.
Newsweek has contacted Dash Dobrofsky for comment.
The Ruling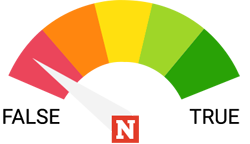 False.
There is at least one confirmed instance of an illegal Biden vote; the person accused of fraud says they will stand trial over the charges. Media reports indirectly suggest that there was a number of other cases featuring Democrats. Still, the vast majority of recorded voter fraud charges were among Donald Trump supporters.
FACT CHECK BY Newsweek's Fact Check team