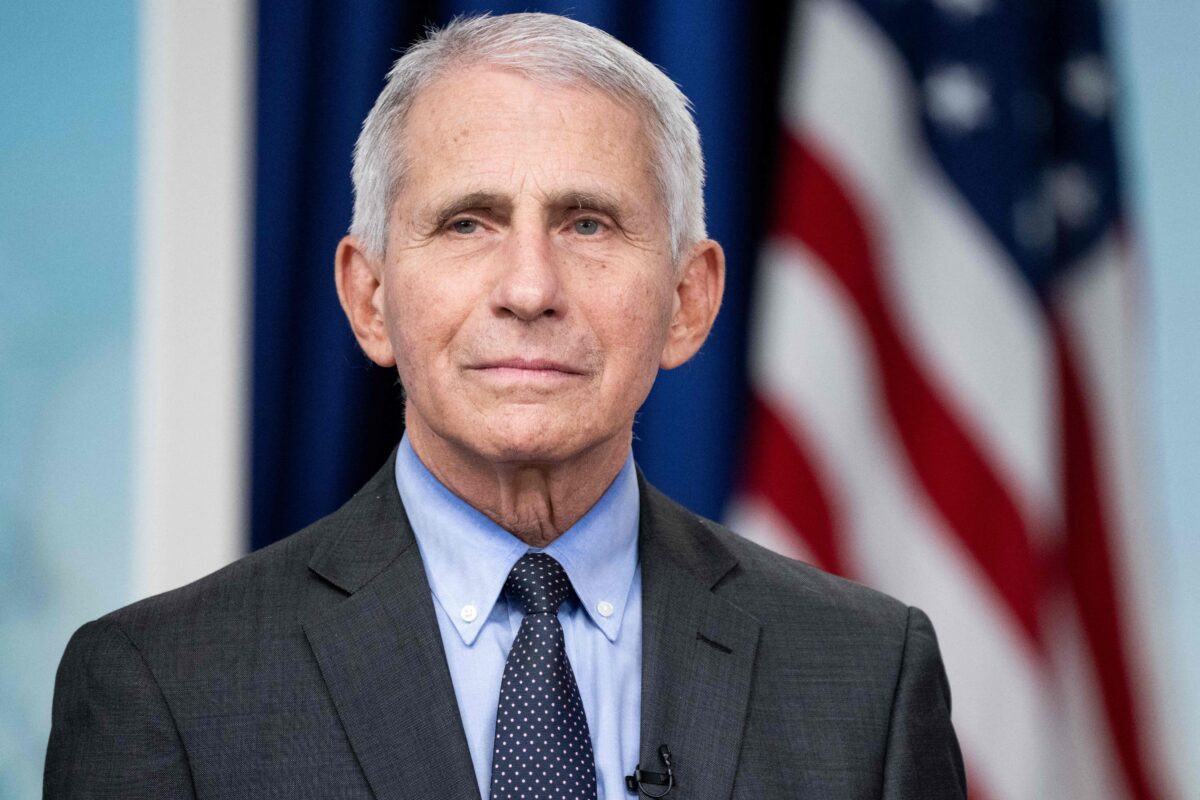 Dr. Anthony Fauci refuted allegations his former colleague, Dr. Robert Redfield, made during a House Judiciary Committee hearing on Wednesday after Redfield said he was excluded from a conference call in early 2020 to discuss the origins of COVID-19 because he suspected the virus was the result of a lab leak.
Redfield, who served as the director for the Centers for Disease Control and Prevention (CDC), testified before the House Select Subcommittee on the Coronavirus Pandemic on Wednesday.
During his testimony, Redfield said he was not included in a conference call with other scientists including Fauci, who formerly served as the director of the National Institute of Allergy and Infectious Diseases (NIAID) and oversaw much of the U.S. response to COVID-19. The conference call Redfield described was organized by Jeremy Farrar, director of the British charity Wellcome Trust in February 2020.
During the hearing, Redfield expressed his support for the idea that the COVID-19 outbreak originated from a lab leak and said he had shared his support for the lab leak theory with Fauci as far back as January 2020, prior to the conference call.
When asked why he was not included in this February 2020 conference call, Redfield said it "was told to me that they wanted a single narrative and that I obviously had a different point of view."
Fauci denied Redfield's allegations during an interview with Fox News on Friday.
"He is totally and unequivocally incorrect in what he's saying, that I excluded him," Fauci said of Redfield's comments about the February 2020 conference call on COVID-19. "I had nothing to do with who would be on that call."
Fauci said the conference call Redfield had described was organized by a group of evolutionary virologists specifically to discuss the possibility that COVID-19 might have been a genetically engineered virus.
"Another point that is important, [Redfield] said, in his own mind, that he was kept out because he was of the opinion that [COVID-19] might be a lab leak," Fauci said. "Half the people on the call were of the opinion that it might be a lab leak. So his rationale of why he thought he was excluded is an invalid rationale, so it's really unfortunate that he made those statements."
Fauci said it "would have been okay" to have Redfield on the February 2020 call, "but I didn't put him or take him off."
Lab Leak Theory
During the Wednesday House hearing, Redfield testified that he believed the lab leak theory to be the most likely scenario for the COVID-19 outbreak.
"This conclusion is based primarily on the biology of the virus itself, including the rapid high infectivity for human-to-human transmission, which would then predict rapid evolution of new variants as well as a number of other important factors, which also include the unusual actions in and around Wuhan in the fall of 2019," Redfield told lawmakers.
Fauci claimed COVID-19 is "totally consistent with a jump of a species from an animal to a human." His support for the natural spread theory over the lab leak theory earned a message of thanks from Dr. Peter Daszak, president of EcoHealth Alliance, which had ties to the Wuhan Institute of Virology, a suspected origin point for COVID-19 in the lab leak theory.
Republican lawmakers also recently raised allegations that Fauci "prompted" the drafting of a research paper titled "The proximal origin of SARS-CoV-2," which was published in March 2020 and which asserted COVID-19 is "not a laboratory construct or a purposefully manipulated virus."
In May 2021, Fauci altered his position on the lab leak theory, telling PolitiFact that he was "not convinced" that COVID-19 developed naturally.
The lab leak theory has gained renewed support in recent weeks after the U.S. Department of Energy and FBI Director Christopher Wray placed support behind the theory that COVID-19 came from a lab leak.
From NTD News
Original News Source Link

Running For Office? Conservative Campaign Consulting – Monthly Rates!