On Monday, the FBI once again declined a request from House Committee on Oversight and Accountability Chairman James Comer (R-Ky.) to produce an internal record detailing an alleged "criminal scheme" involving President Joe Biden while he was vice president.
The FBI officials had a closed-door meeting with House Oversight Committee staff on May 22, but Comer said they still refused to turn over the requested file.
"I've asked for a phone call with Director Wray, " Comer told Fox News. "We expect to get this document."
The FBI has so far failed to comply with the subpoena Comer issued to FBI Director Christopher Wray earlier this month. The deadline set in the subpoena was May 10.
"They don't respect anyone in Congress," Comer said. "They've been able to get away with this for a long time. The media continues to turn a blind eye. The Senate Republicans continue to fund the FBI. So why would you change your business model when you're getting everything you want?"
"What we're going to have to do in this House is demand that the Senators get our backs—like they are doing as we speak with these debt ceiling negotiations—and hold their budget hostage until they get new leadership at the FBI or they produce the documents that we want. It's not just this form 1023. We also want to know what classified documents Joe Biden had in his possession because that's an important part of our investigation."
Comer, along with Sen. Chuck Grassley (R-Iowa), revealed in a May 3 letter that they received "legally protected and highly credible unclassified whistleblower disclosures." The whistleblower's tip indicated that the Department of Justice and the FBI possessed an unclassified record that "describes an alleged criminal scheme involving then-vice president Joe Biden and a foreign national relating to the exchange of money for policy decisions," according to the letter to Wray and Attorney General Merrick Garland.
The disclosure built on the Oversight Committee's month-long investigation into Biden and his alleged involvement in his son Hunter's foreign business deals. On May 10, investigators revealed that bank records from subpoenas showed that the "Biden family, their business associates, and their companies received over $10 million from foreign nationals' companies."
Comer said the requested internal law enforcement document plays a crucial role in the ongoing probe.
"This is a very crucial piece of our investigation," Comer said. "And the reason that I think it's very credible is this claim was made years before anyone knew about these different shell companies. And knew exactly what the Biden family did in countries like Romania and China to get money."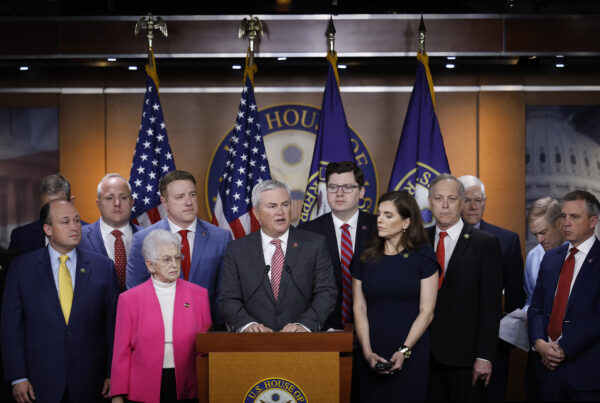 The White House didn't respond to a request by The Epoch Times for comment. Ian Sams, the White House spokesperson for oversight and investigations, previously accused the Republicans of years-long efforts at "lobbing unfounded, unproven, politically-motivated attacks against the President and his family without offering evidence for their claims or evidence of decisions influenced by anything other than U.S. interests."
On May 19, House Speaker Kevin McCarthy (R-Calif.) had a phone call with Wray, emphasizing Congress's right to obtain the FBI record.
"I believe after this call, we will get this document," McCarthy said.
The subpoenaed document is an intel law enforcement note, known as an FD-1023 form, that is used to record information from confidential human sources.
But on Monday, Comer said, "The FBI refused to turn over the form 1023."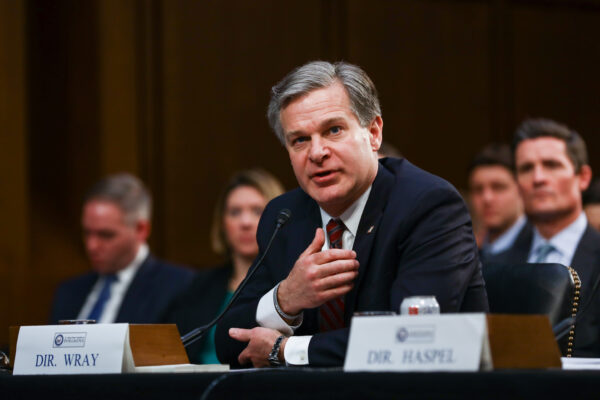 Comer suggested he would speak to Wray directly. If the top federal law enforcement official didn't take the call, Comer said his committee may "take extreme measures on trying to get this whistleblower to come forward publicly and say what exactly is in this document."
"Remember this form-1023 is not classified. It's not a classified document. So this is something that shouldn't be that hard for the chairman of the House Oversight Committee to obtain."
An FBI spokesperson said they had no comment on this matter, and referred to a previous statement, which indicated that sharing such internal notes has the risk of jeopardizing investigations.
"An FD-1023 form is used by FBI agents to record unverified reporting by a confidential human source. Documenting the information does not validate it, establish its credibility, or weigh it against other information verified by the FBI," the spokesperson told The Epoch Times.
"Revealing unverified or possibly incomplete information could harm investigations, prejudice prosecutions or judicial proceedings, unfairly violate privacy or reputations, create misimpressions in the public, or potentially identify individuals who provide information to law enforcement, placing their physical safety at risk. Information from confidential human sources and members of the public is critical to the work of the FBI and we are also committed to protecting the confidentiality of anyone who comes forward."
Original News Source Link

Running For Office? Conservative Campaign Consulting – Monthly Rates!