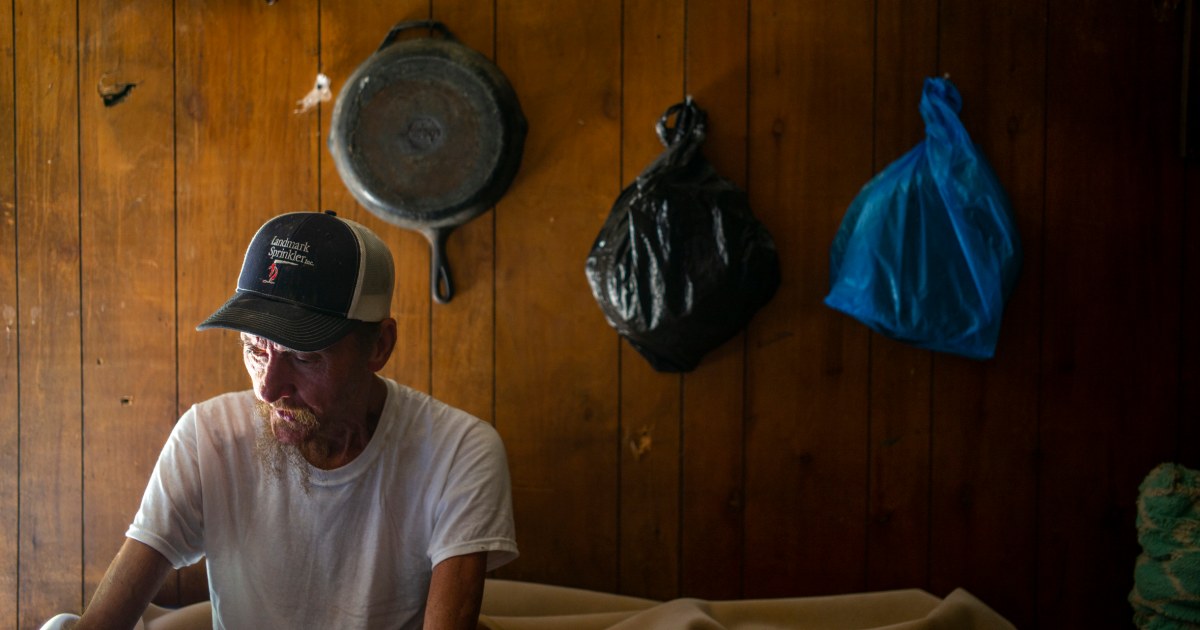 "At least half can't walk out of their doors to get the things they need," he said. "They're stuck in these hollers and they can't get out."
Kevin Kelly, a spokesperson for Kentucky Department of Fish and Wildlife Resources, said rescuers with the agency have delivered more than 1,760 hot trays of food, 500 sandwiches, 39 cases of water, several cases of laundry detergent, cleaning supplies and diapers, as well as several air conditioners and generators to residents in hard-to-reach areas without power.
In some cases, rescue workers were saddling up and delivering food and water on horseback.
For many flood survivors, the cavalry can't come soon enough.
"They're wishing they could get out," Joanne Miller said of her 67-year-old father, Chester Marshall, who is hunkered down in his Perry County home with her teenage son and her 5-year-old granddaughter because flooding wiped out the local road. "They can't get their car out of the driveway."
Miller, who is 45 and lives in nearby Breathitt County, said she's been using Facebook messenger to stay in touch with her 18-year-old son Jacob Marshall because they don't have a landline or cellphones.
"I talked to him this morning," Miller said. "I told him that there was a woman that was gonna come over there hopefully today and he said, 'Mom, we could use anything that we can get right now'."
Compounding the misery, the worst-hit areas in eastern Kentucky like Perry County were expected to be blanketed by high heat and humidity that will make it feel close to 100 degrees for the next two days.
"It will certainly slow down operations," said Dustin Jordan of the National Weather Service. "Anytime you're having to deal with more heat, you've got to move slower, you've got to go at a little bit slower pace."
Beshear echoed that as he announced the opening of eight cooling centers where workers will be "bringing in water by the truckloads."
"It's going to get really, really hot," Beshear warned. "And that is now our new weather challenge."
This story expires at 2:46am on Friday November 4th, 2022 and will be deleted.