Two Honduran nationals fatally shot nation's bird with intention of cooking it for dinner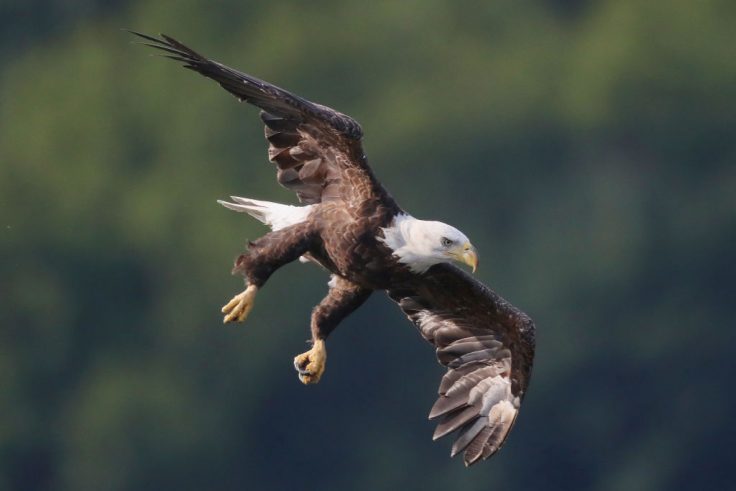 The U.S. Fish and Wildlife Service is opening an investigation into the two suspected illegal immigrants accused of killing a bald eagle, a spokesman for the department told the Washington Free Beacon.
The federal government's announcement follows a week of outrage from residents in Stanton County, Neb., where two Honduran nationals who spoke no English and had no U.S. identification cards fatally shot the nation's bird on Feb. 28 with the intention of cooking it for dinner. The Stanton County Sheriff's Department charged the two men with illegal possession of a bald eagle and one with not having a driver's license. Both those charges are misdemeanors, meaning, per Nebraska state law, the two could not be held in jail before their March 28 trial.
Stanton County sheriff Mike Unger told the Free Beacon earlier this month that he had repeatedly attempted to contact federal authorities, who could keep the suspects behind bars, but received no response.
Killing a bald eagle is a violation of several federal laws, including the 1940 Bald and Golden Eagle Protection Act. Violating that law carries a sentence of up to one year in prison and a $10,000 fine.
A spokesman for the U.S. Fish and Wildlife Service declined to comment further, citing the department's policy on active investigations.
A federal investigation could also shed light on the duo's immigration status. Unger said his department is legally barred from inquiring about whether they were illegal immigrants, although their lack of any U.S. identification suggests they were not permitted to live in the United States. Both men carried documents from the Honduran consulate, Unger said.
Regardless of their legal status, a violation of federal law could open them up to deportation proceedings. The Immigration and Nationality Act means green card holders can be removed from the United States for "crimes of moral turpitude" and other felonies.
Federal authorities have brought charges against individuals who killed a bald eagle as recently as last year. The individual in that case eventually pled guilty and received a $10,000 fine in court and was banned from hunting for five years.
Original News Source

Running For Office? Conservative Campaign Management – Election Day Strategies!