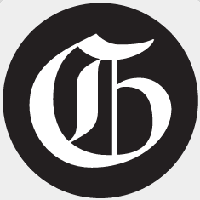 Kevin Roberts only took office as the new president of the Heritage Foundation on Dec. 1, but his education-focused vision for the legendary think tank could shift in how conservatives approach the critical issue.
"The greatest fruit of the debate over critical race theory isn't merely that conservatives are winning that debate and thankfully rooting out CRT in a lot of schools," Roberts told the Washington Examiner. "It's that in the process of doing so, we have recognized that we can use this overreach by the radical Left to remind Americans what education should truly be about."
Critical race theory, which teaches that American institutions and culture are systemically racist and skin color dictates status as either victim or oppressor, has been the source of ongoing national controversy due to its presence in public schools.
Democratic politicians and liberal activists have repeatedly insisted that the theory is not taught in schools, despite ever-increasing contradictory evidence, and have loudly objected to Republican lawmakers and governors who have moved to enact legislation banning CRT from public schools in numerous states.
DESANTIS INTRODUCES STOP WOKE ACT TO BAN CRT IN SCHOOLS AND BUSINESSES
But as conservative activists and Republican politicians have had some success in pushing CRT out of schools, the void created by its absence has conservatives like Roberts eyeing classical education as its natural replacement.
Having been classically educated "at a public high school in Louisiana of all places," Roberts said that education, properly understood, is about "formation of the soul, and in a nonsectarian sense, a formation of the citizen, which our founders understood to be one and the same."
"It's great to see that in the private sector, charter schools, private schools, a rebirth of classical schools in this country," Roberts said. "But I'm also really excited that in public charter schools, we're seeing many of those curricula adopted."
But as classical education emerges as a possible answer to critical race theory and other liberal curricula, Roberts noted that the age-old study of Aristotle, Socrates, Virgil, and Homer hasn't always been appreciated by his political allies.
"I've been frustrated, frankly, with the limited appreciation that so many conservative friends have for great books, classical education," Roberts said. "And it isn't that they're ill-intentioned, it's that they may not have been exposed to that, as I had the privilege of."
The Heritage president said that classical education should replace critical race theory because education is not just about teaching students "hard technical skills that allows [one] to get a job or that allows a student to do well on the standardized test."
"The reason I believe that classical education should replace [CRT] is because it puts the focus where it needs to be, which is on the formation of the student," he said.
The conservative movement, he added, was "a little slow to recognize that part of our education reform needed to be restoring [the] proper approach in education."
Conservatives "kind of allowed" CRT and other progressive curricula to take hold in public schools, Roberts went on, "because of our emphasis on how a student was being prepared for work."
Mary Rice Hasson, a senior fellow in Catholic Studies at the Ethics and Public Policy Center and co-author of the 2018 book Get Out Now: Why You Should Pull Your Child from Public School Before It's Too Late, said that a Republican from the 1980s would say that the purpose of education is to equip people with skills to "be successful in a global economy."
"As a conservative and as a Catholic, education should be designed to form the person with our end in mind," Hasson said in an interview.
Roberts, who previously served as president of Wyoming Catholic College, a small Catholic liberal arts college that emphasizes classical education, said that most hard skills used in the workplace are easily teachable, but, he added, classical education achieves personal formation, not just instruction.
"What you can't teach is what you must form," Roberts said, "and that is that understanding of character that comes from reading the great books, and the essays, and deep thinking in classrooms, and you get that with the classical approach. That's why that's what has to replace CRT, and for that matter, most American curriculum."
Most of the American curriculum, especially at the high school level, is driven by preparing students to take standardized tests such as the ACT and the SAT, says Jeremy Wayne Tate, the founder and CEO of the Classic Learning Test, an alternative to the College Board's college entrance exams.
"We have had a bunch of toxic ideas that have been pushed through textbook companies, curriculum, everything coming down from the College Board, and mainstream assessments which drive curriculum," Tate said in an interview with the Washington Examiner.
"To the Left's credit, they have understood that education is how you shape the next generation," Tate said. "If we want to reclaim a love for America as America, it's going to require going back to classical education."
"CRT is only there because a void is there," he went on. "When we got rid of foundational knowledge, when we got rid of core texts from the Western intellectual tradition, when we got rid of this whole idea of education as transmission, people were left saying, 'what do we do?'"
But the problem with public education, Tate says, is far beyond simply just the instruction of critical race theory.
"A modern progressive school that is no longer allowed to teach CRT is still a modern progressive school," he said. "Education was a hot mess of a disaster even before anyone was talking about CRT."
CLICK HERE TO READ MORE FROM THE WASHINGTON EXAMINER
Tate views his endeavor to challenge the monopoly on college admissions exams held by the College Board as a major piece of the effort to challenge the existing educational establishment's grip on American education.
"The College Board is a radical left-wing institution. They own all of the AP (advance placement) testing, PSAT, SAT, ACT. They're the biggest player in education," Tate said. "How does a young person learn about history in an AP U.S. history class? They're not leaving that class saying, 'I love America,' they're seeing America as the oppressor, as the big bad guy."
"We need to challenge existing companies with new companies that are grounded in the tradition that gave birth to America," he added.
Original Location: Forming minds: CRT debate has some conservatives calling for a return to classical education
Washington Examiner Videos
[embedded content]