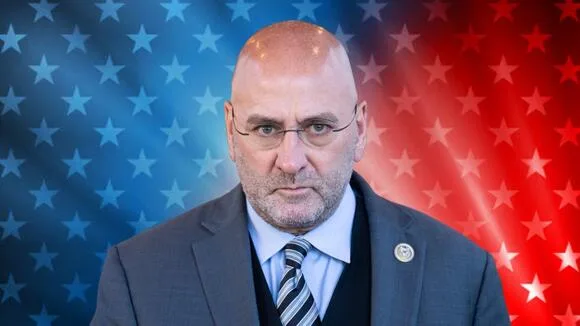 Two firebrand US Reps are igniting brushfires in the minds of Americans, warning people that our American Republic is in grave danger of continuing, based upon what they have seen in action in Washington, DC.
US Rep. Clay Higgins (R-LA) made a tearful and solemn plea while sitting up against the backdrop of a Veterans memorial recently, and he is not alone in his urgent message.
Another US Rep went to the House floor and told the American people there was huge danger looming on the topic of 2nd amendment:
"We have an administration that is at war with the people of the United States," US Rep. Chip Roy said, warning Americans that the Democrat administration of Joe Biden is damaging the lives of Americans.
Higgens' message was directed to the American people about the sacrifices of our military veterans and the importance of voting and being a patriot in these difficult times, warning us that the most significant threats we face are from within.
Higgins urged Americans to vote in the 2024 election to preserve individual rights and freedoms.
"I come out here sometimes when I can to visit with the memory of these men on the wall behind me, you know, the debt that we owe veterans and their families never be paid, " Higgins said.
"We should try to think about our beautiful nation and how precariously balanced our freedom is in America. Right now, we live in an era where American patriots are called upon to stand; my brothers and sisters, you have to participate, " he said in his plea to the American people.
"You have to have to vote. You have to register and vote. We can't just let this thing slip away. These guys. They've paid for where we are with their lives, and that is an incredible sacrifice. This coming year, the 2024 election cycle, and we will save this thing. Are we going to lose? Not to China or Iran or Russia- but lose our country to oppressive forces, nefarious insidious forces, from within our country."
Roy also gave his powerful speech with extended comments about the dangers detected from deep within the US Capitol by US Patriots who are walking those halls and hearing the conversations.
Roy attacked his fellow Republicans in a surprising speech on Wednesday.
Speaking on the House floor, the Texas Republican and Freedom Caucus member accused his party of doing "nothing" with their majority in the House of Representatives.
If you would like to support our work , please check out our store front: