Welcome to Fox News' Politics newsletter with the latest political news from Washington D.C. and updates from the 2024 campaign trail.
Subscribe now to get Fox News Politics newsletter in your inbox.
What's happening:
– Pentagon asks for $114 million on diversity, equity, and inclusion
– The ongoing House GOP civil war rages ahead of 2024
– How much did abortion cost Republicans in 2023 elections?
DEI in the DOD
The Department of Defense (DOD) is requesting approximately $114 million to finance its latest round of diversity initiatives.
The DOD plans to use the funds for "diversity, equity, inclusion, and accessibility" (DEIA) programs in fiscal year 2024.
"The FY 2024 President's Budget request demonstrates the DoD's commitment to DEIA and includes $114.7 million for dedicated diversity and inclusion activities," the department wrote in its Strategic Management Plan for fiscal year 2022 to 2026.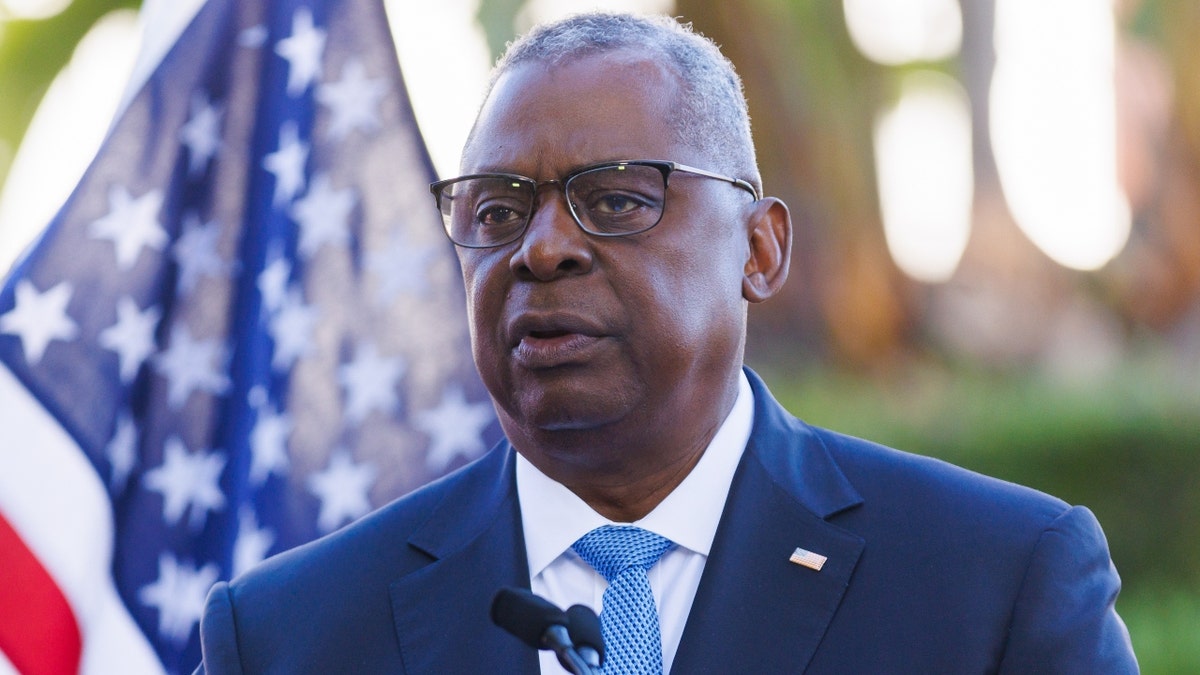 The funding request is the largest of its kind yet for the DOD, which earmarked $68 million for DEIA initiatives in fiscal year 2022 and $86.5 million in fiscal year 2023.
White House
'PROOF IS IN THE PUDDING': White House issues stern defense of Biden's 'stamina' amid growing age concerns …Read more
CORRECTING THE RECORD: Army letter to troops dismissed over COVID vaccine viewed as effort to increase numbers …Read more
'RACIST HIGHWAYS': Biden admin under fire for tying billions in infrastructure funds to 'woke' priorities …Read more
'GRANDPA JOE': Social media erupts after Biden confuses pop music icons during botched joke …Read more
DOUBLE STANDARD: DOJ threw book at peaceful pro-lifer but doing nothing about DNC rioters: critics …Read more
Capitol Hill
GOP VS GOP: Freedom Caucus member highlights the 'real fight' in House GOP …Read more
'BEYOND GRATEFUL': Paris Hilton thanks GOP senators for sponsoring bill to prevent child abuse …Read more
'A CHOICE': Republicans slam Arizona lawmakers in new campaign ad …Read more
CASH FLOW NO MORE: Florida GOPer drops bill to prevent US funds from going to adversaries …Read more
DIVIDED THEY STAND?: A protest exposes major Dem rift …Read more
Tales from the Campaign Trail
UNBORN POLITICS: What role did abortion play on Election Day? …Read more
BUBBLE BOY: Democrats plan 'Bubble Wrap' strategy to protect Biden for 2024 campaign …Read more
Across America
'FAKE': Hate crime task force member makes disturbing claim about murdered Israeli babies …Read more
CIVIL RIGHTS ISSUE: Lawmakers call on NY Gov to ban pro-Hamas group from campuses …Read more
LONE STAR PROBE: Texas opens investigation into liberal so-called watchdog …Read more
COLD ON KAMALA: Ex-California governor surprises interviewer with cool response about Kamala Harris …Read more
YUK, YUK … YUCK!: 'SNL's' Jon Lovitz tears into Colbert, Kimmel for pushing politics instead of comedy …Read more
Get the latest updates from the 2024 campaign trail, exclusive interviews and more on FoxNews.com.
Original News Source Link – Fox News

Running For Office? Conservative Campaign Consulting – Monthly Rates!