Welcome to Fox News' Politics newsletter with the latest political news from Washington D.C. and updates from the 2024 campaign trail.
Subscribe now to get Fox News Politics newsletter in your inbox.
What's happening:
-President Joe Biden and Chinese President Xi Jinping meet in San Francisco
-Randi Weingarten questions presence of only men at all male Jewish service
-Republicans struggle to hold President Biden accountable on border crisis
Rashida's Receipts
Rep. Rashida Tlaib was caught being part of a secret social media group in which its members have glamorized Hamas in its war against Israel.
The Michigan Democrat is a member of the Palestinian American Congress group on Facebook. The group is hidden from non-members and does not appear on the platform's search engine, though Fox News Digital was able to gain access to it.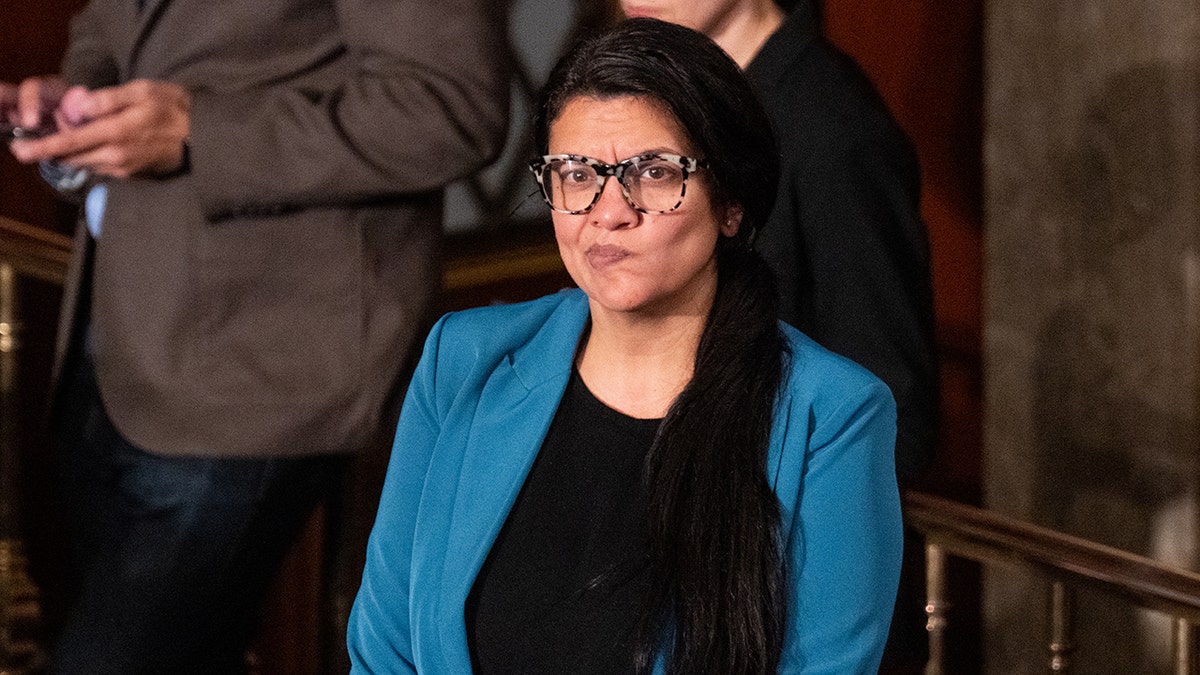 The group's founder, Maher Abdel-qader — who has extensive ties to Tlaib and has also been linked to other liberal politicians — has come under fire in the past for his antisemitic social media posts, including questioning if the Holocaust ever occurred.
White House
TARGETING TRUMP: Hunter Biden asks judge to subpoena former president in gun case …Read more
'OUTRAGEOUS' EXCEPTION: Biden admin blasted for extending waiver on $10 billion Iranian funds …Read more
'INTENSE DIPLOMACY': Biden, Xi to meet on sidelines of APEC Conference in Bay Area …Read more
'FATAL MAULINGS': Biden admin blasted for trying to release grizzly bears near local communities …Read more
BOMBS AWAY: DoD releases videos of 2 airstrikes Iranian proxies in Syria …Read more
'AN IMPORTANT WIN': Biden admin's effort to block oil leasing struck down by federal appeals court …Read more
Capitol Hill
BIG LABOR 'GIVEAWAY'?: Republicans call on DOL to reject farm worker rule …Read more
'DYNAMIC' THREATS: House Homeland Chair Green to warn US is at 'one of the most dangerous times' in history during threat hearing …Read more
COMING UP EMPTY: Republicans struggle to hold Biden admin accountable for ongoing border debacle …Read more
Tales from the Campaign Trail
ON THE BALLOT: Michigan judge tosses challenge to Trump eligibility …Read more
FIRST LADY SEEKS NEW ROLE: New Jersey first lady Tammy Murphy announces Senate bid …Read more
TAKING SIDES: Senate showdown: East Palestine leaders take sides in Ohio's Republican primary showdown …Read more
SNUBBED: New Hampshire to formally reject Biden, DNC primary schedule …Read more
'COMPLETELY UNHINGED': Critics rip Nikki Haley over vow to require all social media users be verified …Read more
300 VOTE DIFFERENCE: Controversial Soros-backed prosecutor ousted from office in Virginia …Read more
SECRET MILLIONS: Left-wing group funneled $150M in secret cash to progressive crusades in 2022, tax forms reveal …Read more
'LEFT-WING MINDSET': DeSantis digs up George Floyd tweet to blast Haley's leadership resume …Read more
What else?
OH, RANDI: Randi Weingarten bashed online for comments on lack of women at an Orthodox Jewish prayer service …Read more
'HONOR THEM': Climate activist vandalizes DC exhibit honoring Black Civil War soldiers …Read more
PRO-LIFE ISSUE: March for Life president reacts to infant Indi Gregory's mandated removal from life support in UK …Read more
'FOR EVERY CHILD': 'March for Life' reveals theme for 2024 event in post-Roe United States …Read more
POLICY CHANGE: Massachusetts town approves permit to fly Palestinian flag on public flagpole …Read more
Get the latest updates from the 2024 campaign trail, exclusive interviews and more on FoxNews.com.
Original News Source Link – Fox News

Running For Office? Conservative Campaign Consulting – Monthly Rates!