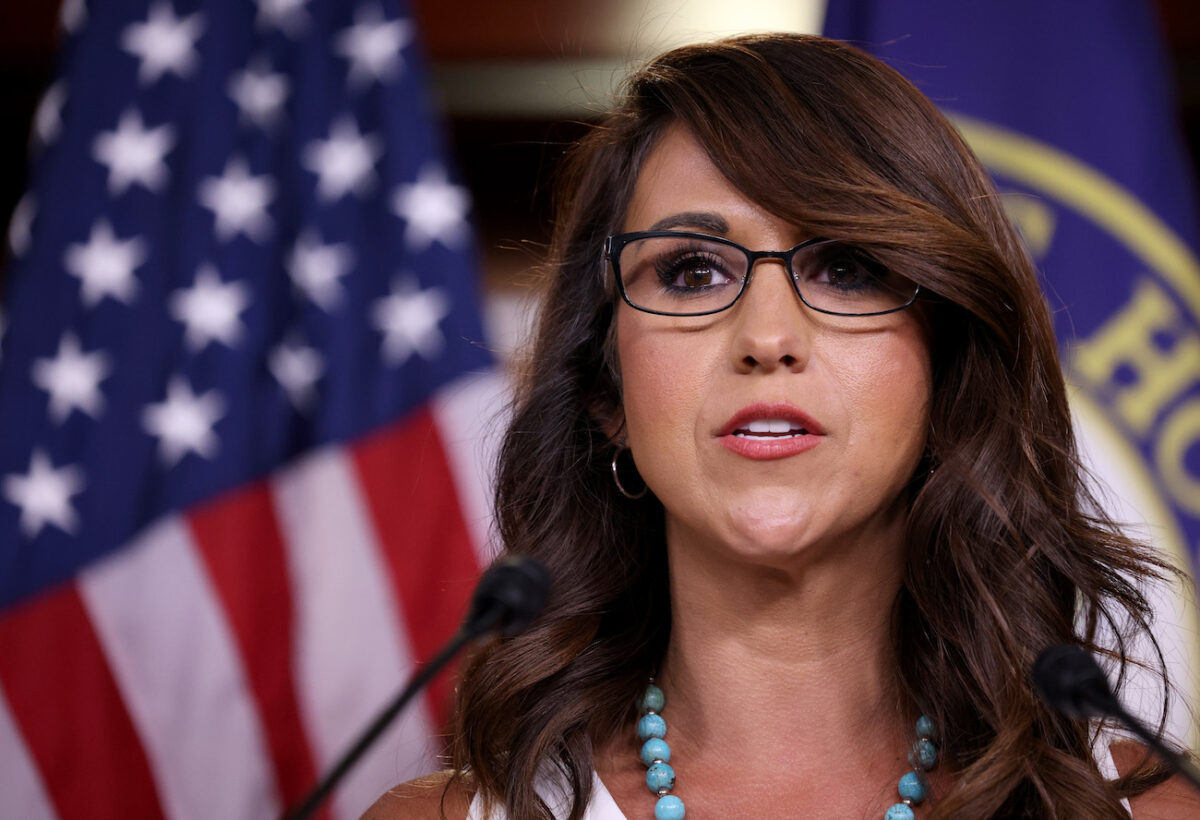 Rep. Lauren Boebert (R-Colo.) has filed for divorce from her husband, Jayson Boebert.
The 36-year-old Republican who represents Colorado's 3rd Congressional District announced the news in a statement on May 16, The Colorado Sun reported.
Boebert cited "irreconcilable differences" as reasoning for the separation.
"It is with a heavy weight on my heart that I have filed for divorce from my husband. I am grateful for our years of marriage together and for our beautiful children, all of whom deserve privacy and love as we work through this process," she said in a written statement. "I've always been faithful in my marriage, and I believe strongly in marriage, which makes this announcement that much more difficult."
"This is truly about irreconcilable differences. I do not intend to discuss this matter any further in public out of respect for our children, and will continue to work hard to represent the people of Colorado's 3rd Congressional District," she added.
According to The Colorado Sun, Boebert, who was first elected in 2020, filed for separation from her husband on April 25 in Mesa County court.
Jayson Boebert, 42, told DailyMail.com that he is "torn by this, a very sad thing" and called it a "horrible moment in my life."
"I love her too much to say anything bad about her. She is the mother of my children and my partner for the last 20 years. Please just let me have some peace," he said.
A court hearing on the divorce has been set for May 31 in Mesa County Court in Grand Junction, Colorado, according to the publication, which obtained a copy of the filing.
Former Boebert Challenger to Run Again
The Boeberts have been married since 2005.
According to her official website, her husband has worked his entire adult life in oil and gas fields, primarily in western Colorado.
The couple are parents to four boys, and Boebert revealed in March that she was set to become a grandmother as her eldest son, 18, was expecting a baby boy with his girlfriend.
Boebert was elected to Congress in 2020 after beating incumbent Republican Rep. Scott Tipton in the GOP primary.
She narrowly won her reelection bid against Democrat challenger Adam Frisch in 2022 following a recount of votes.
Frisch announced in February that he will be running again in the 2024 election.
"I. AM. RUNNING. You heard it here first! I am officially launching my campaign to unseat Lauren Boebert and restore dignity to #CO03 representation. We lost by a mere 546 votes in '22—the closest race in the country—and know we can make that up in '24," the Democrat posted on Twitter.
The Epoch Times has contacted Boebert's office for comment.
Original News Source Link

Running For Office? Conservative Campaign Consulting – Monthly Rates!