Pentagon official Colin Kahl leaked classified information about Chinese spy balloons to deflect blame on the Biden administration's mishandling of a similar spy balloon in U.S. airspace last month, according to two Republican senators.
Kahl, whom President Joe Biden appointed as his undersecretary of defense for policy, provided classified information to reporters, revealing that Chinese Communist Party (CCP) spy balloons may have infiltrated the United States during the Trump administration, Sens. Roger Wicker (R., Miss.) and Marco Rubio (R., Fla.) wrote in a March 10 letter.
This is the first time Kahl has been identified as the source of these leaks, which seem to have been an attempt to shift blame away from Biden after the administration allowed the Chinese spy balloon to fly across the entire United States before shooting it down off the coast of South Carolina.
The Pentagon official, however, left out the fact that the previous Chinese balloons were discovered much later, and the Trump administration did not have time to reply.
"In addition, soon after the balloon became public knowledge, Dr. Kahl leaked previously classified information to the press about prior Chinese surveillance balloons during the Trump administration," the senators said in their letter.
"It remains unclear whether this leak was cleared internally through the proper channels. Either way, it was a brazen attempt to shift blame. Most egregiously, Dr. Kahl omitted a key detail in his distribution of this sensitive information to the press – the prior Chinese balloons were only discovered much later. The Trump administration did not have an opportunity to respond at the time."
Near the end of their comments, the lawmakers said they "sincerely hope you will hold Dr. Kahl accountable for his politicization of previously classified materials. This type of behavior is the reason every Senate Republican voted against Dr. Kahl's nomination in 2021."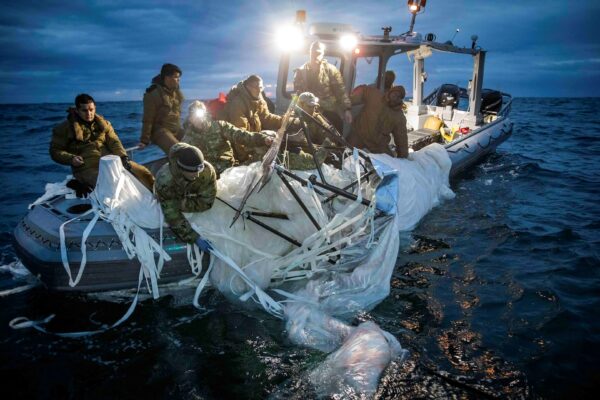 Additional information about China's spy balloons has continued to surface. According to the chiefs of the United States Northern and Southern Commands, China took down one of its balloons after it passed Central America about the time another one was flying into the United States on March 8, as The Epoch Times previously reported.
"What I understand is the PRC actually terminated that balloon in the Atlantic Ocean off the east coast of South America," Gen. Glen VanHerck, who heads the U.S. Northern Command, told the House Armed Services Committee in a hearing, using the acronym for the People's Republic of China.
U.S. Southern Command's head Gen. Laura Richardson confirmed that to be true. Neither disclosed the time and place of the takedown nor the position of the balloon remnants.
The Pentagon did not immediately respond to The Epoch Times's request for comment.
Original News Source Link

Running For Office? Conservative Campaign Consulting – Monthly Rates!