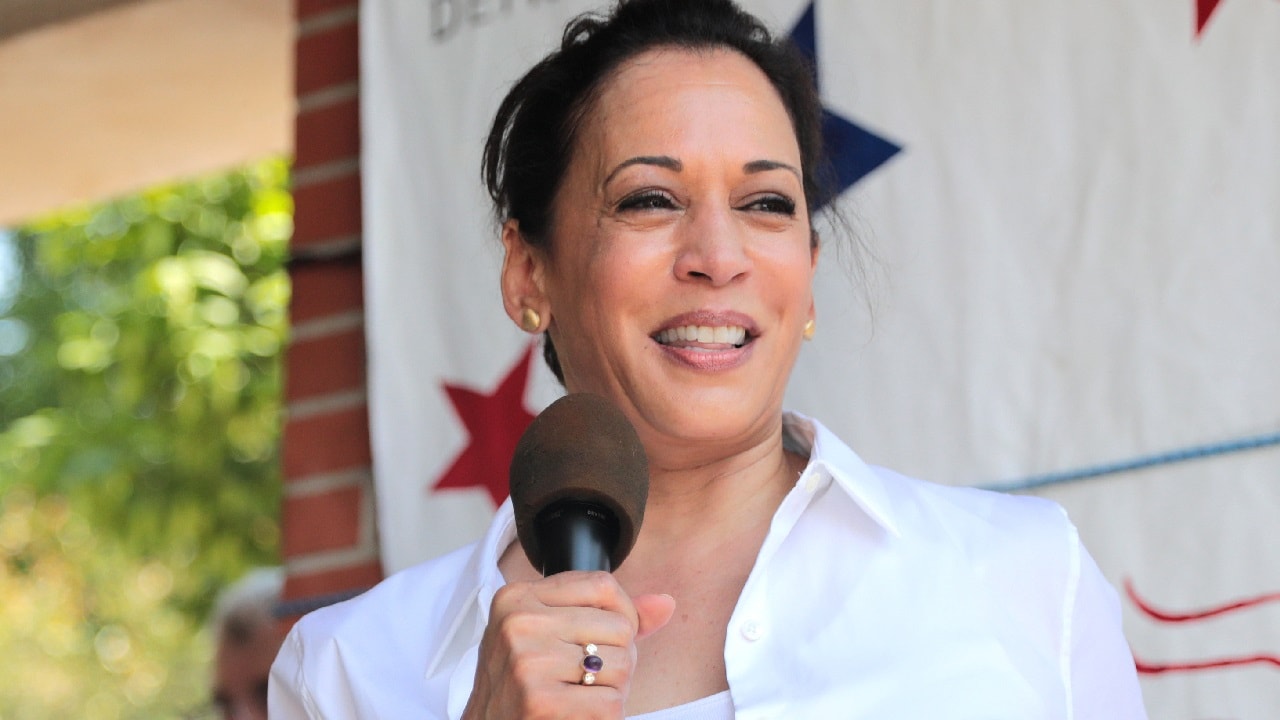 Kamala Harris Will Cost Joe Biden The Election – In just under 15 months, President Joe Biden will face the toughest challenge in his more than 50-year career.
In what will be his 81st year on the planet, the President will be traveling across the nation to convince voters that his plan for the future is the best option. It's an audacious task.
Joe Biden's Problems…and Kamala Harris
The economy is slowly creeping towards a more prosperous future, but Americans will not feel that way for some time after nearly two years of high inflation. Young voters, and more than half of Democrats alone, feel he is too old for the presidency.
Moderates, deterred by what they see as two unsuitable candidates, may opt for third-party options instead, nibbling away at Democratic gains in an election where his polling numbers match that of his likely adversary, Donald Trump.
President Biden is not entirely responsible for his failings – it's not his fault he's turning 81, for example – but it's clear he needs a strong running mate to convey his message to voters.
With Kamala Harris in place, that's simply not possible.
Numbers Speak For Themselves
Vice President Harris has not had the easiest foray into national politics.
Her poll numbers have tanked, and her competency – or lack thereof – is the key focus for prominent Republican outsider Nikki Haley.
Harris' role has a knock-on effect on her superior's campaign. A CBS News–YouGov poll released last week found 42% of Americans believe the job Harris is doing makes them think worse of the Biden administration. Only 18% said to the contrary, while only 30% of Democrats said they felt "enthusiastic" about Harris being Biden's running mate.
Nearly half of Americans (48%) said in a YouGov poll in May that Harris was ready for the presidency – a possible scenario given concerns over President Biden's health and wellbeing.
Harris Is Unelectable On The National Stage
When Kamala Harris announced her campaign in 2019, her polling numbers shot up to 15% – second to only the man who would choose her as his running mate. By the time she pulled out, she was polling at around 4%, just ahead of novelty candidate Andrew Yang.
Her previous election results do not speak volumes. They were, at the very least, successful if your measure of triumph is beating your opponent.
In the Democratic stronghold of California, where Harris laid the foundations for her political career, the wins were by a narrow margin.
Her 2010 victory in the state's attorney general election saw her beat her Republican opponent by less than a single point in a state Barack Obama had won by 24 two years earlier. In 2016, her margin of victory in her Senate race was less than Hillary Clinton's over Trump in California.
Replacing the first black, female, Asian-American vice president in U.S. history may be considered a risky gamble, deterring those who saw Harris' appointment as a landmark victory in 2020. However, President Biden tends to fare better among black voters in polls, so perhaps her removal may not have the dramatic ramifications Democrat leaders fear.
It's a roll of the dice, but one Biden must take if he is to win next year. Concerns over his age only amplify Harris' dismal approval ratings. If former Gov. Haley's anti-Harris message is picked up by Trump, the Biden-Harris ticket is doomed.
Shay Bottomley is a British journalist based in Canada. He has written for the Western Standard, Maidenhead Advertiser, Slough Express, Windsor Express, Berkshire Live and Southend Echo, and has covered notable events including the Queen's Platinum Jubilee.