Hillary Clinton is being accused of being an "election denier" over her warning this week that "right-wing extremists already have a plan to literally steal the next presidential election."
In a video shared on her Twitter page Tuesday, the former U.S. secretary of state and Democratic presidential candidate spoke about how the U.S. Supreme Court is poised to issue a ruling in a potentially monumental elections case that it will hear this term: Moore v. Harper.
In Moore, Republicans are asking the Court whether state courts actually have the legal authority to throw out electoral maps and order districts to be redrawn. At the center of the case is something called the "Independent State Legislature theory," which the Brennan Center for Justice said could give state legislatures "wide authority to gerrymander electoral maps" and pass voter suppression laws. It has also been used as "political cover" in attempts to overturn elections, according to the think tank.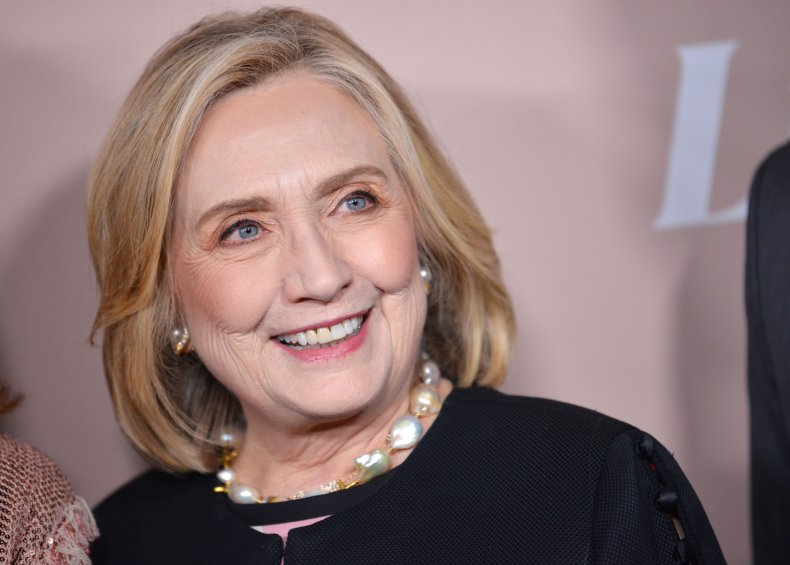 "Just think, if that happens, the 2024 presidential election could be decided not by the popular vote, or even by the anachronistic Electoral College, but by state legislatures, many of them Republican controlled," Clinton said in reference to the potential Moore outcome.
Other Democrats, including former President Bill Clinton, have also issued warnings about the potential consequences of Moore on U.S. elections. But some conservatives have seized on Clinton's comments to describe her as an "election denier."
Sharing an apparent screenshot from the video of Hillary Clinton on Tuesday, Newsmax contributor and former member of Donald Trump's legal team Jenna Ellis tweeted: "Caption this. I'll go first: 'Election Denier.'"
Former member of the Georgia House of Representatives Vernon Jones also tweeted on Wednesday that Clinton "is already denying the 2024 elections."
Similar messages were shared on Twitter from media personality Benny Johnson and radio host Mark Levin.
"It is very well established that there are extreme elements on the right who both deny the legitimacy of the 2020 election despite no evidence to support their claims, and are planning to try and curb democratic freedoms going forward," Clinton's press secretary said in a statement to Newsweek. "We know that because they are alarmingly open about it. Her pointing to those facts and raising the alarm makes her a patriot who believes in a strong and functioning democracy."
A Newsweek analysis has determined that Republican candidates who have either questioned or denied the 2020 presidential election results are favored to win 189 midterm elections. Three people who were at the Stop the Steal rally on January 6, 2021, in Washington, D.C., are also running for U.S. Congress in the upcoming midterm elections.
The rally preceded an attack on the U.S. Capitol that saw a mob of Trump's supporters storm the building in order to halt the certification of President Joe Biden's election win. The former president has continued to push unproven claims of election fraud nearly two years after the vote.