New York Gov. Kathy Hochul slammed TikTok on Tuesday over the dissemination of a letter from Osama bin Laden justifying the 9/11 terrorist attacks, vowing action against social media companies and announcing new tools to help prevent young people from having their "minds polluted by the venom that is being spewed on these sites."
At a press conference ahead of the Thanksgiving holiday, Hochul announced that she was ordering the director of Division of Homeland Security and Emergency Services to develop "media literacy tools" for K-12 in public schools to teach students and teachers to "understand how to spot conspiracies, theories and misinformation, disinformation and online hate."
"Give the teachers the tools they need to help these conversations in school," the governor said. "And by teaching younger New Yorkers about how to discern between digital fact and digital fiction, we can better inoculate them from hatred and the spread of it and help prepare them for a very fast-moving and often confusing world."
In the wake of the Buffalo, N.Y., mass shooting that left 10 dead at a grocery store in a historically Black neighborhood, Hochul said state authorities activated more surveillance of critical threats for harm online. And after the arrest of a Cornell student accused of making online threats to rape and kill Jewish students amid the Israel-Hamas war, the governor announced another $3 million investment on Tuesday to ensure every college campus in the state of New York has TAM, or threat assessment, teams to prevent hate-fueled crime before it occurs.
CONGRESS SUBPOENAS CEOS OF MUSK'S X, SNAP AND DISCORD TO TESTIFY BEFORE CHRISTMAS ON KIDS' SOCIAL MEDIA RISKS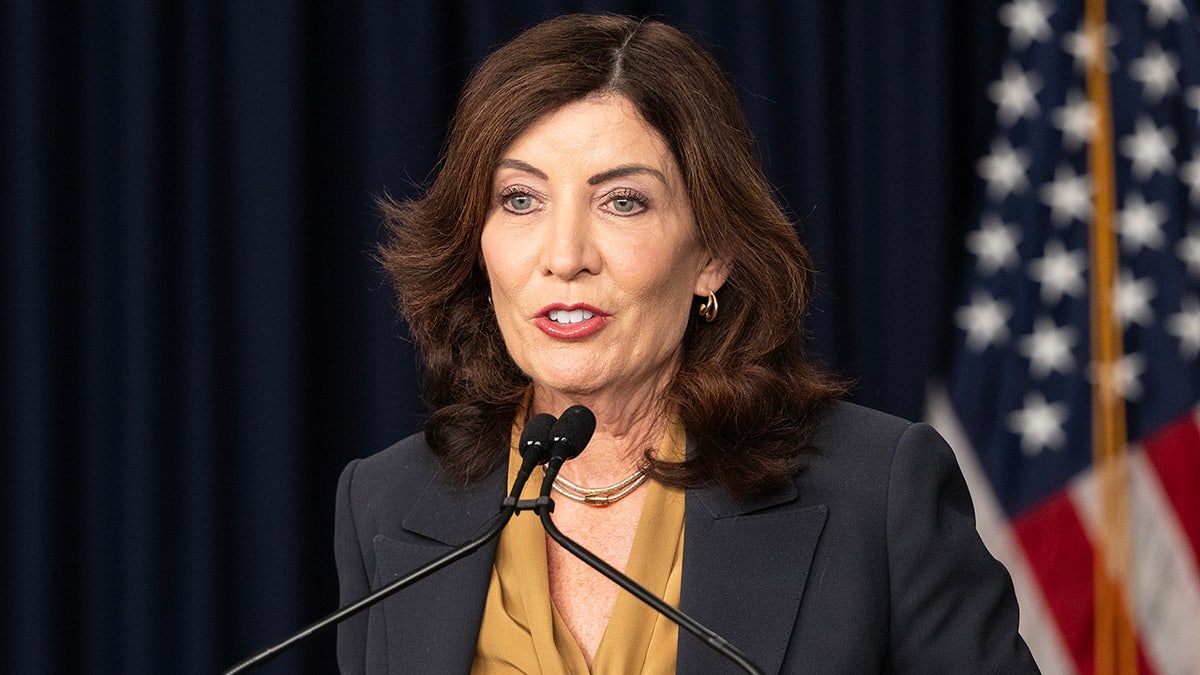 "These teams are working to identify violent threats. They're not looking at your Instagram sunset post or your tweets about your favorite football team. And they're not here to penalize anyone for their political views," Hochul told reporters, adding that TAM teams are currently tracking 50 cases. "They have a simple goal to find out what's driving hateful behavior and intervene early before harm is done and to give people who are being radicalized online an off-ramp."
Hochul also announced she was sending a letter to the CEOs of TikTok, Meta, X and other social media platforms to express her indignation and demand concrete action to "reduce the sickening hate being spread on their sites," including better oversight, larger moderation teams and greater transparency.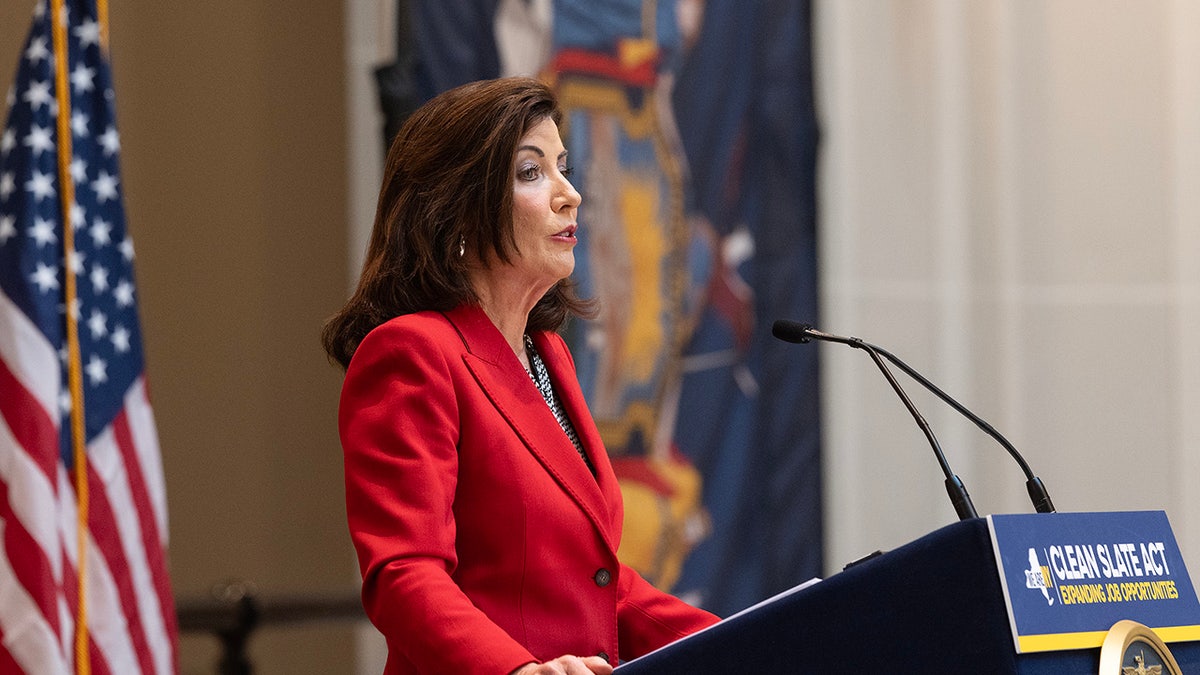 "A prominent message shared on TikTok was one from none other than the mastermind of the 9/11 massacre of thousands of New Yorkers, Osama bin Laden. It was shocking to see young people extolling the virtues of a terrorist kingpin," Hochul told reporters. "That only proves the power that social media has over our young people, and therefore they have a responsibility. I refuse to accept this as the new status quo. That's why I'm pushing back against these companies, pushing back hard. And as the steward of the 21st century public square, TikTok and other social media companies, they must start to regulate vile hate speech that originates on their platforms."
Since Oct. 7, when Hamas launched a surprise terror attack on Israeli civilians, Hochul said Tuesday "there has been a 400% increase in threats against Jews, Muslims and Arabs."
NY GOV. HOCHUL BOLSTERS FBI JOINT TERRORISM TASK FORCE STAFFING OVER 'RISE IN HATE CRIMES,' HARASSMENT
"We're not preventing anyone from exercising their First Amendment rights to speak. We're not preventing anyone's right to peacefully assemble. We're not blocking anyone from expressing opposition or support for political or military action in the Middle East," she said. "That's what we're not doing… we're not tolerating the spread of hate. That's the difference. And the final component of our effort centers around empowering educators and parents about the power of these radicalization efforts."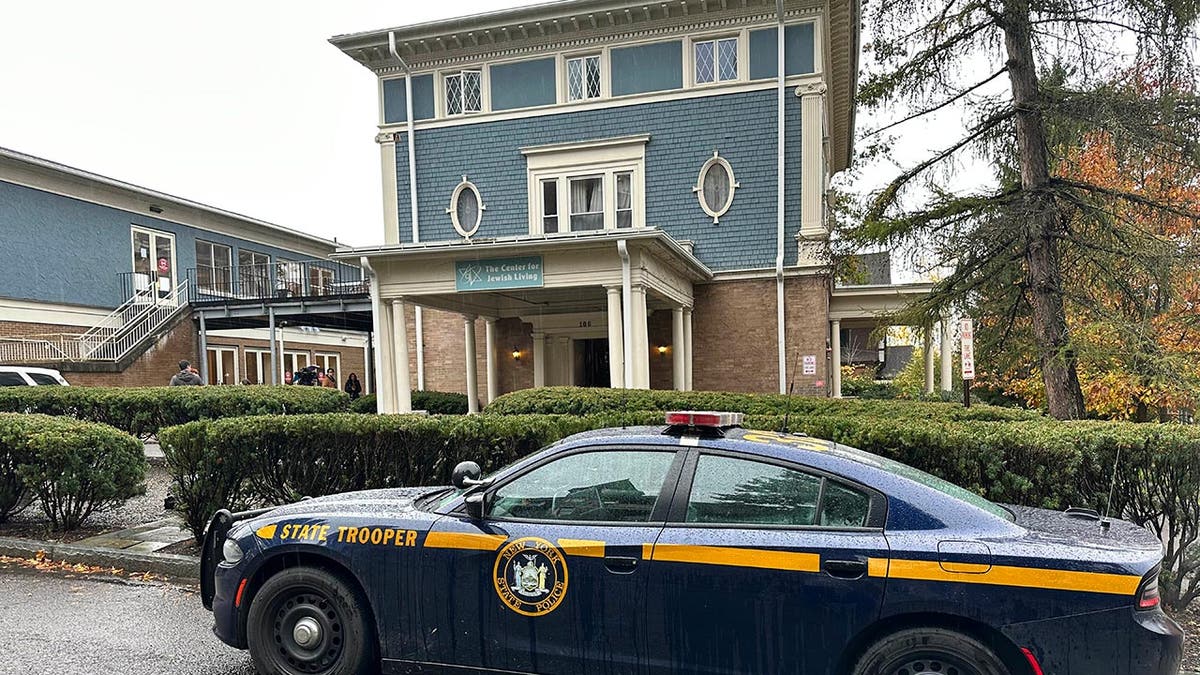 Hochul had a message to parents directly ahead of the Thanksgiving holiday, encouraging them to have tough conversations with their children at the table.
"As a mom, I know as we approach this holiday season, Thanksgiving, it offers a meaningful and sometimes rare opportunity to gather everyone around the table. Your children, younger high school students, college kids who may be home for the first time since they left you in August. I encourage you to talk to your kids not just about the rise in hate, but listen to them," she said. "Encourage your children, especially the older ones, don't just be a bystander, be an upstander. Stand up for your classmates. Stand up for your friends, and talk about engaging each other in a respectful, tolerant way."
CLICK HERE TO GET THE FOX NEWS APP
"This is a time of great influence on our young people and parents have a responsibility and an opportunity to guide them to do what's right," Hochul added. "Explain to your children the difference between disagreeing on a policy that a government may take and displaying hate toward an entire group of innocent people. There is a difference."
Original News Source Link – Fox News

Running For Office? Conservative Campaign Consulting – Monthly Rates!