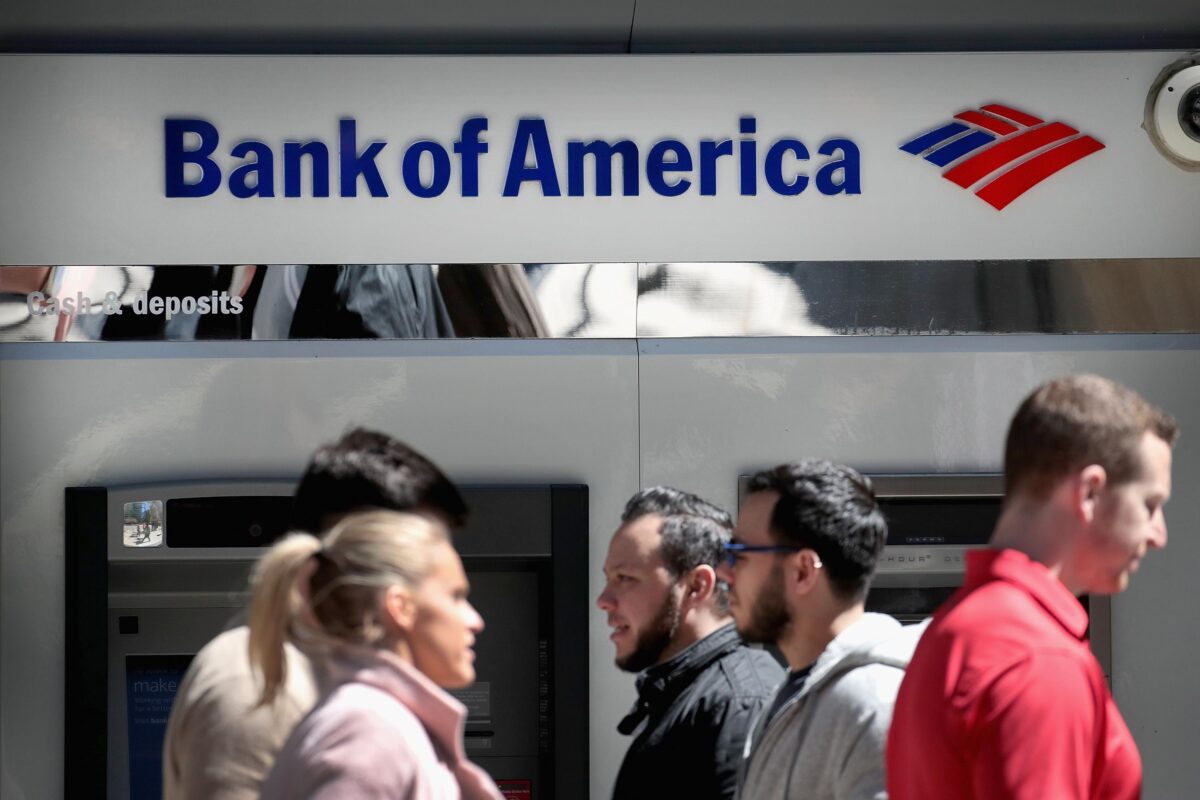 House Republicans are mounting an investigation into whistleblower findings revealing that Bank of America (BOA) had "voluntarily" handed over Jan. 6 bank records to the FBI "without any legal process."
In a 78-page whistleblower report released by the House Judiciary Committee on May 19, it was alleged that in the aftermath of the Jan. 6, 2021, breach on the U.S. Capitol, Bank of America gave the FBI information about customers who made transactions in the Washington, D.C., area on or near Jan. 6.
Those who had used Bank of America accounts to purchase a firearm, regardless of when or where the transaction took place, were bumped to the top of that list.
George Hill, a retired FBI supervisory intelligence analyst, told the panel, "The Bank of America, with no directive from the FBI, data-mined its customer base. And they data-mined a date range of [Jan. 5, 2021 to Jan. 7, 2021] any BOA customer who used a BOA product," meaning a Bank of America credit or debit card. "They compiled that list. And then, on top of that list, they put anyone who had purchased a firearm during any date. So it was a huge list."
According to testimony from the special agent in charge of the Boston field office, which received the information, no further action was taken with the information.
Now, House Judiciary Committee Chairman Jim Jordan (R-Ohio) and Subcommittee on the Administrative State, Regulatory Reform, and Antitrust Chairman Thomas Massie (R-Ky.) are demanding answers.
In a May 25 letter to Bank of America CEO Brian Moynihan, the lawmakers expressed concern over these allegations, which they called "alarming."
Aside from other privacy concerns, they wrote, "This information undoubtedly included private details about BOA customers who had nothing at all to do with the events of January 6. Even worse, BOA specifically provided information about Americans who exercised their Second Amendment right to purchase a firearm."
The lawmakers explained that they were mounting an inquiry into the matter because "Congress has an important interest in ensuring that Americans' private information is protected from collection by federal law enforcement agencies without proper due process."
Thus, they asked Moynihan for information about "how and to what extent [Bank of America] … worked with the FBI to collect Americans' data."
They requested relevant documents from Moynihan, including internal communications about the decision to transfer the information to the FBI, any communications they had with the agency, and other information. The lawmakers gave Bank of America a June 8 deadline to comply.
The request likely comes as part of Jordan's larger investigation into allegations of misconduct by the FBI and Department of Justice, which Republicans say has become weaponized against conservatives.
Bank of America did not immediately reply to a request for comment.
Original News Source Link

Running For Office? Conservative Campaign Consulting – Monthly Rates!