The U.S. House of Representatives approved a concurrent resolution expressing gratitude for local law enforcement and calling on states to recognize a police officer's rights to legal counsel when under investigation as part of its observance of National Police Week.
Known as House Concurrent Resolution 40 (CR 40) it also calls on states to adopt a bill of rights for police officers and denounces calls by "leftist activists and progressive politicians" to defund or dismantle police.
The resolution passed on a vote of 301 to 119, with 214 Republicans and 87 Democrats voting yes. Two Republicans and 117 Democrats voted against the resolution, with three Democrats voting present. Six Republicans and six Democrats did not vote.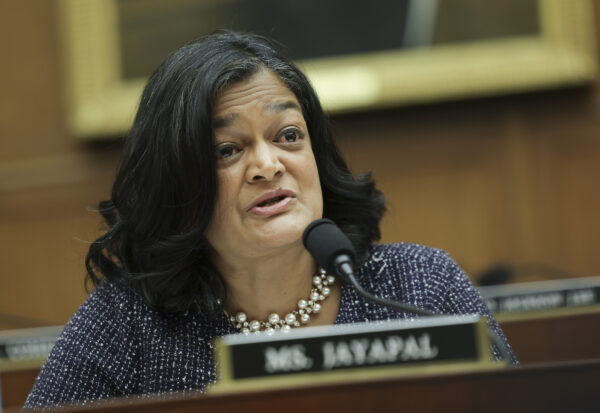 According to the Cornell Law School website, a concurrent resolution is an agreement approved by both houses of Congress. The president does not sign a concurrent resolution, and it does not carry the force of law.
"This will encourage hate against us as progressives," said Rep. Pramila Jayapal (D-Wash.), who is chair of the House Progressive Caucus.
Democrats also opposed the resolution because it did not include federal law enforcement agencies.
They say the fact that it specifies local law enforcement agencies is a slap against federal law enforcement.
When the bill was before the Rules Committee, Rep. James McGovern (D-Mass.) pointed out that a previous version included all law enforcement agencies.
He has repeatedly asked why Republicans changed the bill's language.
Jayapal agreed.
During debate on March 18, she said that the Capitol Police defended Congress during the Jan. 6 protests when demonstrators got into Capitol buildings. She said she was trapped in the House while Capitol Police kept her safe.
"I was trapped in that gallery right there."
According to Republicans, CR 40 is a response to the "Defund the Police" movement in the wake of the murder of George Floyd. The 2020 Black Lives Matter protests after Floyd's killing saw people rioting almost exactly three years ago on May 25, 2020.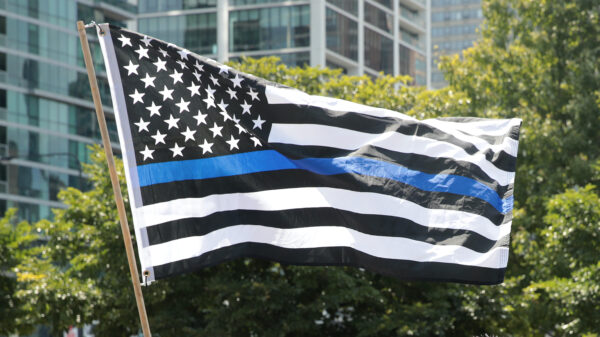 In a March 14, 2023, Newsweek opinion piece, the Claremont Institute Center for the American Way of Life pointed out that the BLM protests, which ransacked parts of 200 American cities in 2020, resulted in as much as $2 billion in property damage.
Republicans said that Democrats have no credibility when it comes to supporting law enforcement, as many Democrats called for defunding the police.
Rep. Andy Biggs (R-Ariz.) read a list of Democrats, including Jayapal, Jerry Nadler of New York, Rashida Tlaib of Michigan, Ilhan Omar of Minnesota, and Alexandria Ocasio-Cortez of New York.
"Rep. Ocasio-Cortez said that [$1 billion in cuts to the New York City Police Department] didn't go far enough," Biggs said.
Nadler responded that he did call for cuts. But, he said it was to reallocate money for mental health services.
"When someone is threatening on the subway, what you usually need is a mental health professional, not a policeman who doesn't know how to handle it," Nadler said.
The full text of the resolution.
Naveen Athrappully contributed to this story.
Original News Source Link

Running For Office? Conservative Campaign Consulting – Monthly Rates!